Travel apps and websites are like mushrooms — it seems like new ones pop up every day. Some will go on to become the next Hotwire or Expedia; others will wilt and wither, destined to become digital mulch long before they have a chance to mature.
Consider the four offerings below, all of which won awards at the just-concluded Travel Innovation Summit in Scottsdale, Ariz., sponsored by PhoCusWright.
"The parameters were people and companies that have new innovations that redefine travel distribution," said Bob Offutt, senior technology analyst at PhoCusWright. "These are tools that are going to help people research, shop, book and enjoy travel."
Whether that translates into long-term success is unknown but, in the meantime, the following represent a tasty sampling of new travel-planning tools:  
Tourwrist
Remember those virtual tours of hotels that were all the rage a few years ago? With Tourwrist, you can shoot your own 360-degree panoramic tours anywhere you go, share them with others and browse a library of 50,000 existing images. Click on one of the latter, for example, and you can "walk" through landscapes, hotel interiors and anything else others have shot, simply by moving your mouse or device around.

Currently available as a free app in iTunes, TourWrist works with newer Apple devices and won three awards at the Summit, including Most Innovative Emerging Company.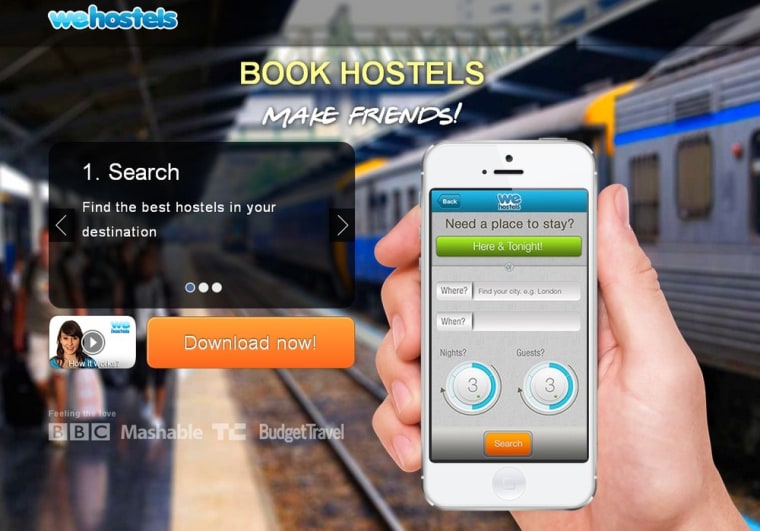 WeHostels
With their shared accommodations and communal kitchens, hostels represent some of the most social accommodations around — unless, that is, the lodging you choose is a snoozer. To avoid that scenario, WeHostels lets users make connections with their fellow travelers before they arrive.

Once you choose a hostel, WeHostel provides reviews, profiles of other travelers and the opportunity to send messages to those that are staying during the same timeframe. For now, the list of destinations is fairly limited and the app is only available through iTunes; nevertheless, it earned the Most Innovative Startup award at the Summit.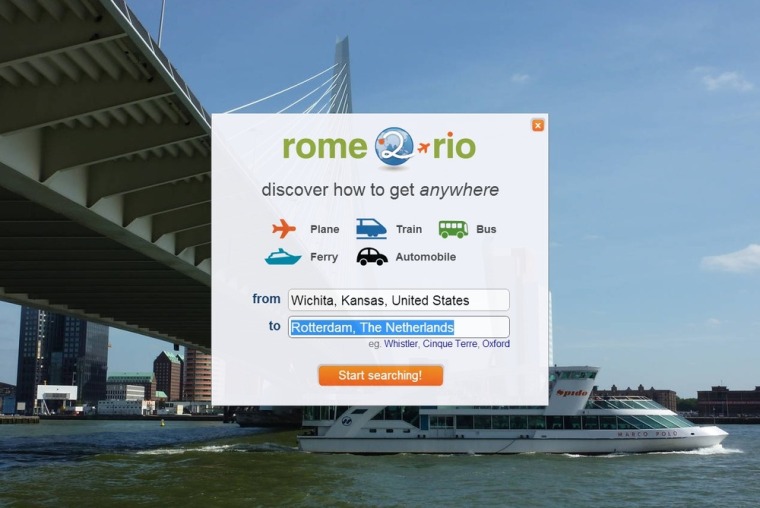 rome2rio
The globetrotting geeks at rome2rio.com bill their website as "a travel search engine that will tell you how to get from anywhere to anywhere by any means." Think planes, trains and automobiles, then throw in buses and ferries, and you get the idea.

The site, which came out of beta in October, is basically a meta-search engine that compares the route, trip duration and logistical details of getting from Point A to Point B by all of the above transportation modes. The site also provides a hotel-booking option, comparison-pricing for airfares and rental cars and the ability to offset the CO2 emissions of your travel.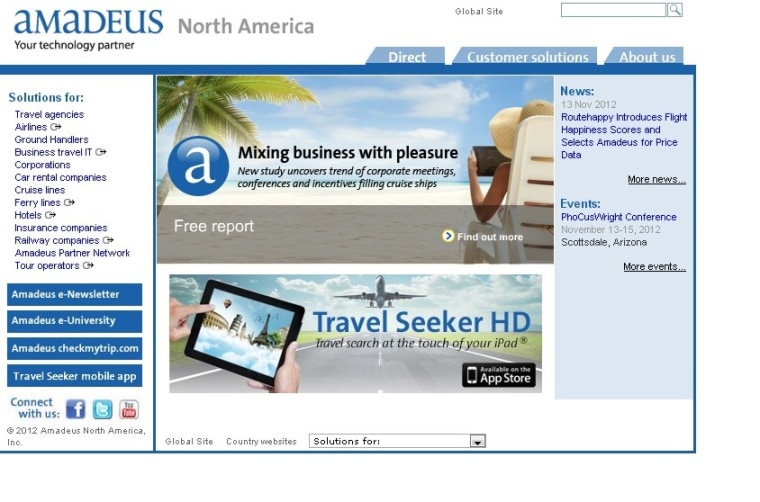 Amadeus
Perhaps best known for its global distribution system (GDS) for airfares, this Madrid-based company proves that even well-established companies can be innovators. The company's new Featured Results platform is designed to provide filtered or "curated" search results based on price, popularity and business intelligence data.

The platform is currently in beta testing on Vayama.com with bookings available from Chicago, Los Angeles, Miami, New York and San Francisco. Global rollout is scheduled for early 2013.
Rob Lovitt is a longtime travel writer who still believes the journey is as important as the destination. Follow him at Twitter.