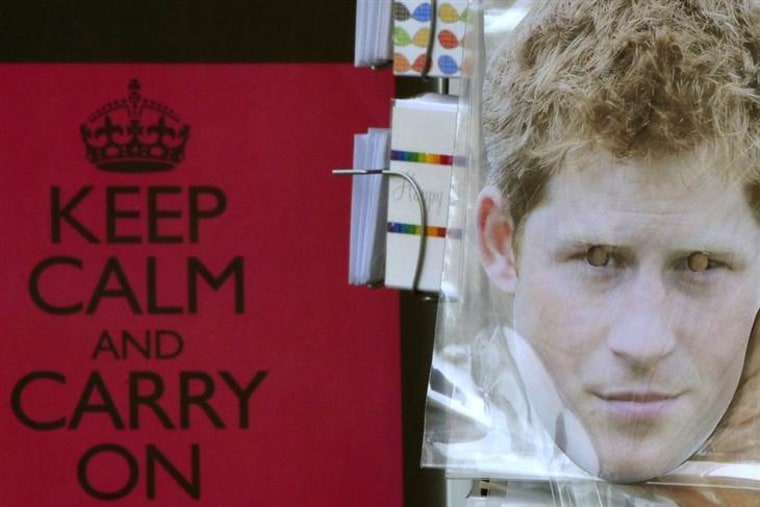 It's the naked truth: Prince Harry of England's recent clothing-optional romp in Las Vegas is bringing out the impudence in tourism promoters who are capitalizing on the worldwide interest in the incident with a new ad campaign.
"Keep Calm and Carry On Harry," blares one ad, which riffs off the classic British stiff-upper-lip motto from World War II: "Keep Calm and Carry On." The ad, plus another Victorian-flavored piece that blasts those who made the pictures of a naked Prince Harry public for breaking the code of "what happens in Vegas, stays in Vegas," are the creation of the Las Vegas Convention and Visitors Authority.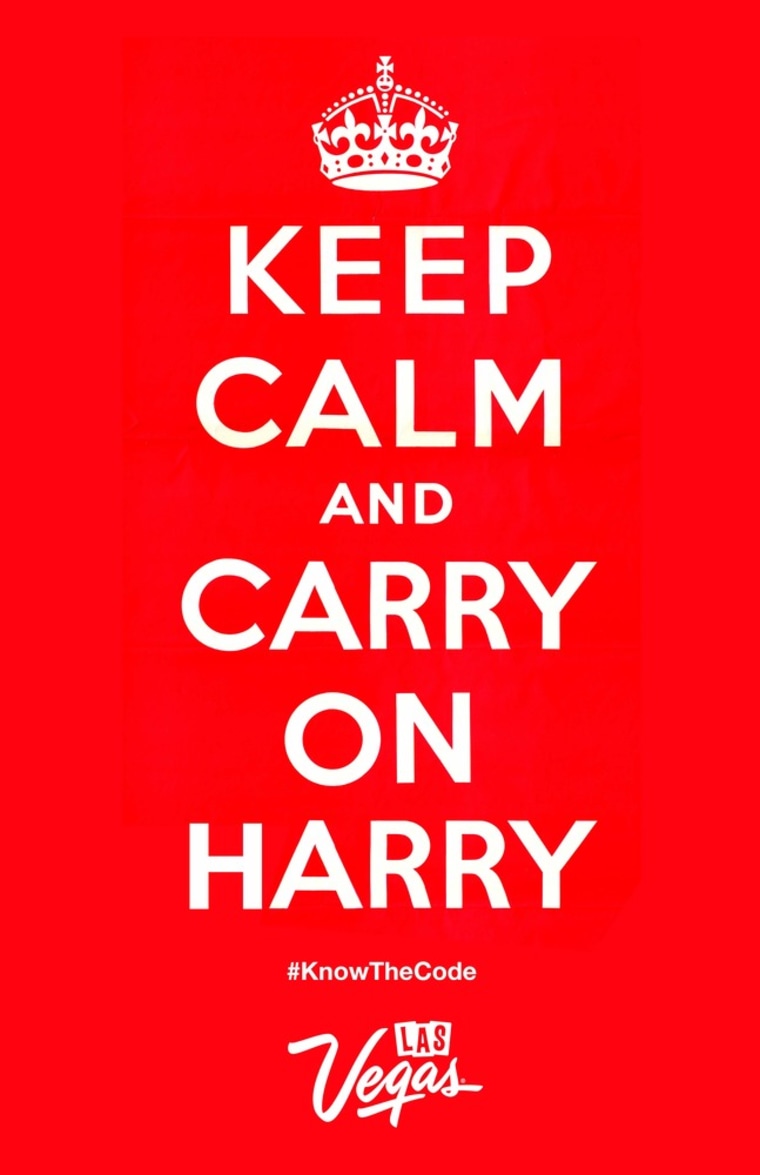 Prince Harry, for those who've been living in a cave, was photographed repeatedly in the buff save a necklace during a spirited game of strip billiards at a Wynn resort. Several equally clothing-challenged women appear in some of the pictures. The 27-year-old prince and soldier is third in line to the British throne.
"Las Vegas is a place to celebrate adult freedom, freedom that even celebrities and royals can enjoy," said Cathy Tull, senior vice president of marketing for the Convention and Visitors Authority. "For everyone's sake, it's important that what happens in Vegas, stays in Vegas. However, in moments of enthusiasm, actually keeping memories in Las Vegas takes commitment. (The) ad was a cheeky reminder to all our visitors that it's important to know the code, and most importantly, protect the code."
You can count Anthony Curtis, publisher of the Las Vegas Advisor, as one person amused by the ads.
"It's pretty funny," Curtis said. "They've done a very, very good job of positioning this town with these (ads) … Certainly saw someone saw an opportunity here and grabbed it.
"It hit the mark."
The ads do capture the spirit of the town as a place where secrets should be kept, he said. "You can get away with things here because it's accepted," Curtis said. "People give you a hall pass. You can go to Vegas and get crazy for a couple of days and then and go home. People need to do that -- blow off steam."
Curtis is not surprised to hear that Internet searches on terms like "Las Vegas hotels" are up following the Prince Harry romp, according to the visitors authority. Talk about a lot of free publicity.
But whether or not it continues is another thing, Curtis said. Most in Las Vegas aren't really talking about Prince Harry anymore, he says. "The big thing here now is that room rates are still low," he said. "And Caesars Palace has a new buffet. It's been about a one-and-a-half years since anything big opened. And everybody's excited about that. These (incidents) happen here and we move on."
Should what happens in Vegas stay in Vegas? Tell us about it on Facebook.
Related content: