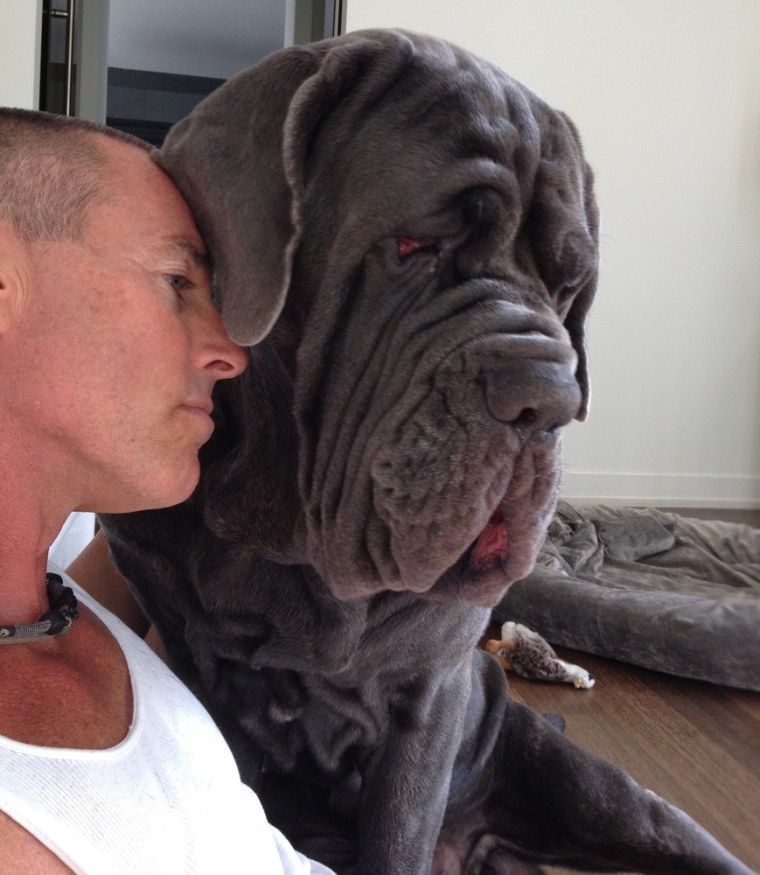 As another dog owner mourns the death of his pet after a flight, there's growing concern about the safety of beloved furry companions in the cargo holds of commercial airlines.
"We all think it's kind of like us, you get on your plane and everything is nice and they're our pets, so they must be taking care of them too," said Michael Jarboe, whose dog Bam Bam died after a United Airlines flight last month.
"But what I found out is, when you check your pet, you run the exact same risk of them not showing up as you do with your luggage. That's kind of sobering."
Jarboe is sharing his story just days after model Maggie Rizer said the negligence of United resulted in the death of her two-year-old golden retriever Bea.
United expressed condolences in both cases.

"We have been in contact with Mr. Jarboe and are saddened by the loss of his dog, Bam Bam. The safety of the animals we transport is always considered first and foremost when making decisions regarding their routing and carriage," United said in a statement to NBC News.
Jarboe and his partner flew from Miami to San Francisco with Bam Bam on Aug. 28. The two-and-a-half-year-old Neopolitan Mastiff had flown four times before – twice on United – without any problems, Jarboe said.
There were direct connections available on other airlines, but Jarboe booked a United flight with a layover in Houston specifically because he was impressed with the carrier's PetSafe program.
The service promises plane compartments that are pressurized in the same way as passenger cabins, climate-controlled facilities and "personal handling in climate-controlled vehicles" for connections in United's hubs, if the animal is exposed to temperatures greater than 85°F for more than 45 minutes.
"I had such trust in United and everything that they promised me," Jarboe, who lives in Miami Beach, Fla., told NBC News. Bam Bam's transport cost $650 each way.
It was 95 degrees when the plane landed in Houston, Jarboe said. After a layover of about three hours, he and his partner boarded and looked for the air-conditioned van that they thought would bring their dog, but Bam Bam arrived instead in a regular metal boxed luggage cart, Jarboe said.
"We had a direct shot, I could see right inside his kennel and I have never seen him that hot – ever," Jarboe recalled. "His tongue was hanging out so far, it couldn't have hung out any farther, he just looked awful. I kept thinking, why is he not on a van?"
When they arrived in San Francisco, they were told the dog didn't make it, Jarboe recalled. The cause of death was acute cardiovascular collapse, according to a letter sent to Jarboe by United, which paid for the dog's necropsy.
"The untimely death of Bam Bam was not a result of transit-related handling," the airline said in the letter signed by Cheryl Ortiz, United's cargo claims manager. Writing back to United, Jarboe called the finding "naive and absurd" and said Bam Bam's vet described what Jarboe witnessed in Houston as a "recipe for a heat stroke."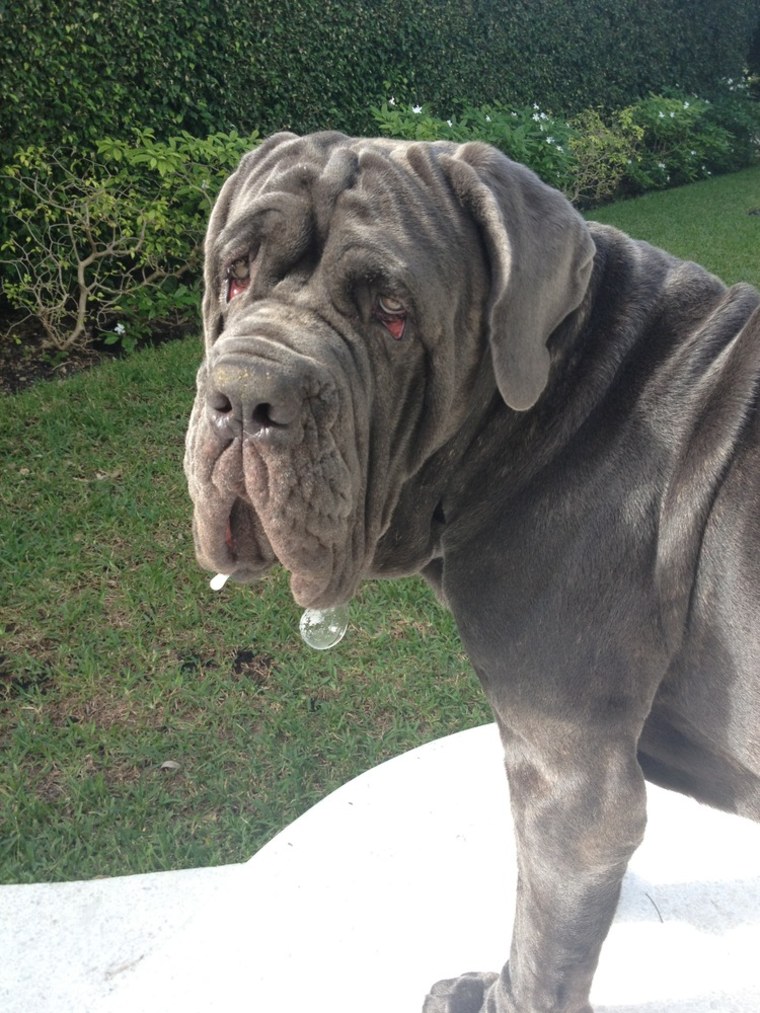 When asked why a climate-controlled vehicle wasn't used to transport the dog, United would only say that it brought Bam Bam to a holding area for greater comfort during his connection. The holding facilities are USDA Animal Welfare-approved and provide ample room and air ventilation, as well as regular monitoring and watering provided by trained PetSafe personnel, United said.
The airline has refunded the dog's transport fare and is working with Jarboe on additional compensation.
If you're a pet owner, you should know that The Humane Society of the United States recommends that you do not transport yourpet by air unless absolutely necessary. 
Excessively hot or cold temperatures, poor ventilation,scarcity of oxygen, and rough handling all contribute to animal deaths, the group says on its website.
Between January 2012 and July 2012, 17 pets died and another 17 were injured on commercial airlines, according to reports issued by the U.S. Department of Transportation.

In 2011, 35 pets died while flying, but only two of those losses were suffered on United, which had the lowest number of animal deaths that year.
The DOT is now considering a new rule that would expand how airlines report the number of animals that were lost, injured, or died during air transport.
In the meantime, Jarboe is mourning the loss of Bam Bam.
"It never occurred to me that when he was down in the hold he was dying," he said.