Travel software company Sabre says it has fixed a technical issue that affected booking services of its U.S. airline partners such as Southwest, Virgin America and JetBlue.
Customers of these airlines were unable to book or modify existing reservations due to a temporary outage of Sabre's computer systems.
A Sabre spokeswoman said the outage of a pricing engine, which manages fares and seat availability for anyone making a reservation, had impacted travel agents and customers.
"Domestic booking functionality on Southwest.com is back up and running at this time," Southwest tweeted.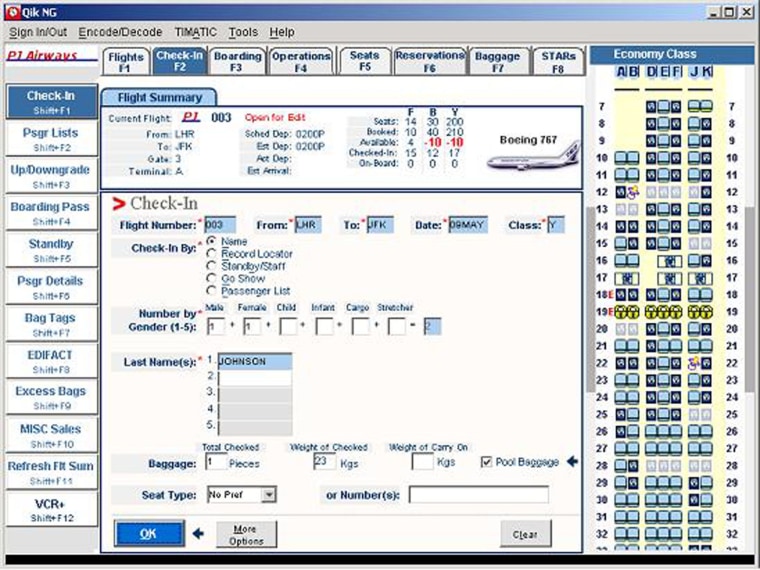 Virgin America also tweeted saying they were facing a reservations system outage causing booking and check-in issues and that the problem had been resolved.
When contacted, JetBlue said the tech issue had been resolved, and customers could now book flights or change existing reservations on the website, the mobile app or over the phone.
As airlines switch to electronic luggage tags and more travelers swap paper tickets for boarding passes stored on smartphones, industry consultants say the impact of technology disruptions will keep growing.
That means more money lost for airlines and more travel plans thwarted for passengers when a glitch occurs.
Earlier this year, Delta canceled hundreds of flights and delayed many others after an outage hit its computer systems, grounding planes and stranding passengers of one of the world's largest carriers at airports around the globe.