COLOMBO, Sri Lanka — Sri Lanka's new government has ordered a criminal investigation into alleged corruption at the state-run national airline that it says involved "billions of dollars."
Prime Minister Ranil Wickremesinghe's office said an inquiry led by a lawyer had found "shocking details of corruption running into billions of dollars" at Sri Lankan Airlines, as well as "irregularities" in its $2.3 billion 2013 deal to buy 10 Airbus aircraft. The statement contained no allegations of wrongdoing by Airbus. The maker of planes said it had no comment on the Sri Lanka government statement.
The statement also said that former airline chairman Nishantha Wickremasinghe, who it identified as a brother-in-law of former president Mahinda Rajapaksa, "should be prosecuted."
Wickremasinghe rejected the findings of the inquiry on Monday. He said the airline was run by a board of competent directors and that all decisions were made transparently.
"The report is a character assassination ... It was just an inquiry without giving any opportunity for me to explain my side of the story," he told Reuters. "They are crucifying me because of my relationship with the former president."
Wickremasinghe resigned as the airline's chairman shortly after Rajapaksa, who had been Sri Lankan president for 10 years, was defeated in a January election by Maithripala Sirisena.
Rajapaksa and former government officials have rejected the allegations and said they are ready to face any investigation.
The airline is 51 percent government-owned.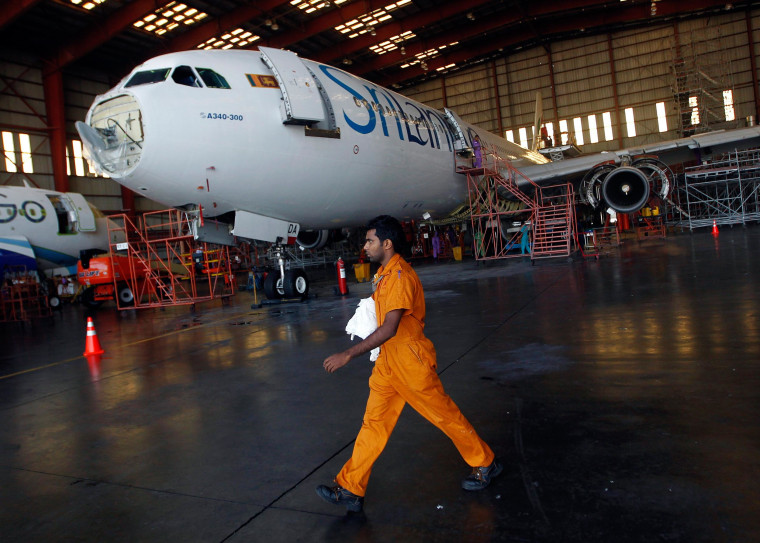 IN-DEPTH
- Reuters