No matter what perks airlines take away from you, the one thing you can still count on is a genuine peek at the clouds at 35,000 feet. That might go away, too, one day, replaced with a virtual reality version of the iconic airplane window.
Spike Aerospace, a Boston engineering firm that's developing a small supersonic jet, recently caused a stir when it announced its plane wouldn't have any windows in the passenger cabin. Instead, thin screens installed on the walls of the aircraft would display live views captured by cameras mounted outside.
The screens can show one large panorama, or each individual panel could show a separate image, said Vik Kachoria, one of the founders of Spike Aerospace. Besides showing real-time surroundings, the screens could display anything the passengers choose, such as a movie, a work presentation or a beautiful sunset.
But he acknowledged the windowless design would take some getting used to.
"People have been expecting windows and looking out. But I think people are also used to working in cubicles where there are no windows, spending a lot of time indoors or staring at a computer screen," Kachoria said.
"Once they realize they can see exactly what's outside in a much better view than they would see otherwise, once they start realizing you don't get the sun glare, (they will like it)."
The cockpit, of course, will still have a real-life view, but Kachoria predicted windowless cabins would be the norm within 20 years on small planes like the one his company is working on. The Spike S-512 supersonic jet is designed to accommodate 12-18 passengers and promises to fly from New York to London in under four hours as it cruises at average speeds of 1,060-1,200 mph. Kachoria estimated it would be ready by the end of this decade, but added "we have a long ways to go."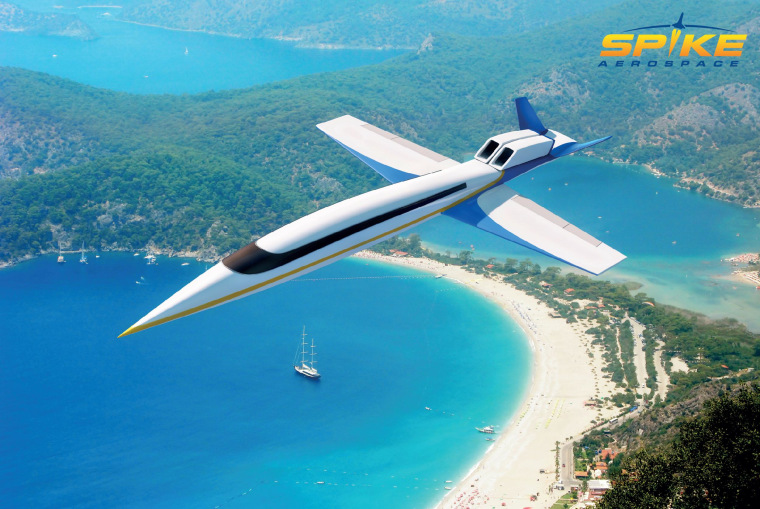 Brian Wardle, associate professor of aeronautics and astronautics at the Massachusetts Institute of Technology, also expects to see planes with windowless cabins in the future.
"I think this notion of using screens and very small cameras is a good one," Wardle said. "It's sort of a cruel thing we do to our beautiful composite structures — put holes in them for windows."
When structural details, like windows, are added to a plane, they need to be reinforced, Wardle said. Engineers know how to do that safely, but dealing with a smooth surface without structural details is more structurally efficient, he added. The result is a lighter plane that's also more fuel efficient.
Wardle said he's "not a window person" on planes, so he'd be comfortable in a windowless cabin. But it's not clear whether most fliers could stand sitting in a metal tube without any real way of looking outside.
"It's sort of a cruel thing we do to our beautiful composite structures – put holes in them for windows."
Kachoria has already had so much feedback from people worried they might experience claustrophobia, vertigo and nausea that the company is considering adding a couple of windows to the design.
Overall, Kachoria was excited by the public response to the windowless cabin. Whether it'll actually show up at your airline down the road remains to be seen.
A Boeing spokesman had no comment about this particular design, but noted the company's 787 Dreamliner was designed to offer "the features passengers prefer" such as large, dimmable windows.
"At Boeing, we are always studying future concepts that would best meet the needs of our customers and the flying public," said spokesman Doug Alder.