Summer is finally showing up, and plenty of long-awaited vacations are finally getting under way. Whether you've got a week to play, or just a day or two, here are some entertaining places to head for and some dollar-stretching deals to take advantage of during June.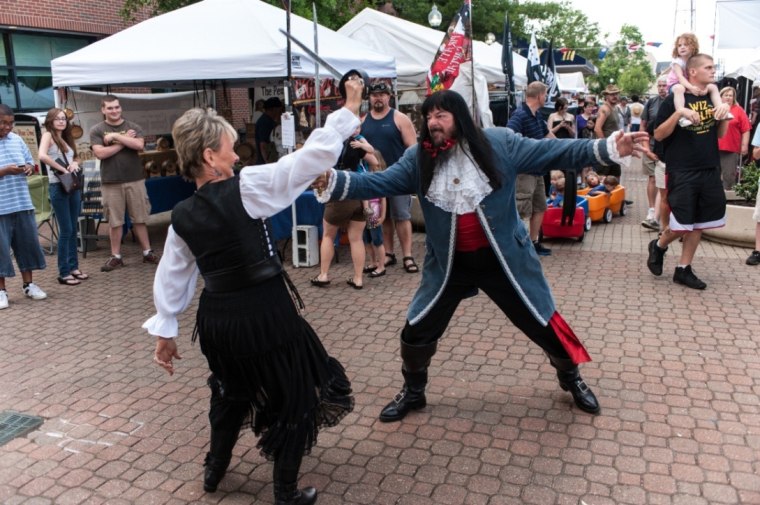 Party Like a Pirate
The coastal seaport city of Hampton, Virginia, holds its annual Blackbeard Pirate Festival June 2-4, promising a wide range of "swashbuckling excitement" to celebrate the city's rich maritime heritage and the demise of its most infamous visitor: the pirate known as Blackbeard.
In addition to costumed pirate reenactors, staged skirmishes between pirates and militia, and a sea battle re-enactment with two full-scale replica vessels, visitors to this Mardi Gras-style festival can enjoy fireworks, tall ships, live music, and share in the booty from the treasure chest after a funeral procession celebrates Blackbeard's demise. And admission is free!
Visit a Zoo or an Aquarium for Free
June is National Zoo and Aquarium Month, and on June 3 and 4 you can get free admission to the Shedd Aquarium in Chicago, the Birch Aquarium at Scripps in San Diego, New York's Staten Island Zoo, and many other attractions for Bank of America, Merrill Lynch and U.S. Trust credit and debit cardholders as part of Bank of America's Museums on Us program. The program offers free admission to more than 200 museums, zoos and attractions the first full weekend of each month.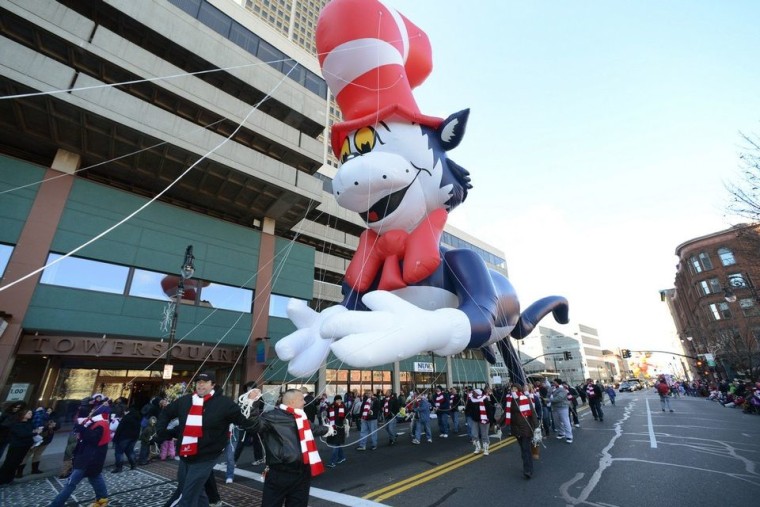 Parade for the New Dr. Seuss Museum
A free parade featuring a giant Cat in the Hat balloon, Thing 1 and Thing 2, and other familiar characters will take place on Mulberry Street in Springfield, Massachusetts, on Saturday June 3 to celebrate the opening of the Amazing World of Dr. Seuss Museum in the hometown of children's book author Theodore Geisel (a.k.a. Dr. Seuss). More opening day festivities here.
The museum will offer a Free Fun Friday June 30 and is joining the list of Blue Star Museums offering free admission for active duty military personnel (including National Guard and Reserve) and up to five family members through Labor Day.
Take a Wright
This year marks the 150th anniversary of the birth of American architect, designer, writer and educator Frank Lloyd Wright. In his honor, the Frank Lloyd Wright Foundation has planned a year-long nationwide celebration in partnership with Wright historic sites, museums and designers around the country.
Of special note is June 8, Wright's birthday, when admission will be only $1.50 at Wright-related sites including Taliesin West, Wright's beloved winter home and home of the Frank Lloyd Wright Foundation in Scottsdale, Arizona (where tour prices usually start at $26); as well as the Solomon R. Guggenheim Museum in New York (regular admission: $25), Wright's Darwin Martin House complex in Buffalo, New York; the Marin County Civic Center in San Rafael, California; and others listed here.
Fort Lauderdale Summer Deals
Greater Fort Lauderdale's Vacation Like a VIP promotion and 2-for-1 Summer Savings program is under way and runs throughout the summer to mid-October with more than 50 BOGO (buy one, get one) specials on everything from boating, cruising and diving to dining, shopping and overnight stays. Highlights include 2-for-1 deals on Jungle Queen Cruises (regularly $24.95 per person) and 2-for-1 admission at the International Swimming Hall of Fame (regular admission: $8).
Restaurant Deals in the Coachella Valley
From June 2 to 11, topnotch eateries throughout the Coachella Valley will be participating in the Greater Palm Springs' annual Restaurant Week. During the 10-day dining event, cafes, pubs and restaurants throughout the Coachella Valley will offer special lunch and dinner menus at set prices ($15, $20 or $25 for lunch and $29, $39 or $49 for dinner).
Make Music Day
On June 21 (the summer solstice) music lovers in over 50 U.S. cities will be hosting more than 4,000 free, outdoor concerts, music lessons, and community jam sessions as part of the international Make Music Day celebration.
Sousapaloozas, where hundreds of brass, wind, and percussion players gather to sight-read the music of John Philip Sousa, will be held in Chicago, Cleveland, Iowa City, and St. Paul. Mobile recording studios will appear on sidewalks in Boston, Chattanooga, Los Angeles, and New York.
And music lovers of all skill levels will gather in dozens of cities for single-instrument jam sessions for everything from accordions, cellos and dulcimers to harmonica, ukuleles, violins and voices. Tune up and check for an event in your town here.
Go Fish
Not sure you'll enjoy fishing? Hoping to lure a friend into liking the sport? Or just looking for a low-cost Father's Day activity?
Many states offer free fishing days during various months of the year — and in June more than 30 states offer license-free fishing for at least one day. See the full list here.