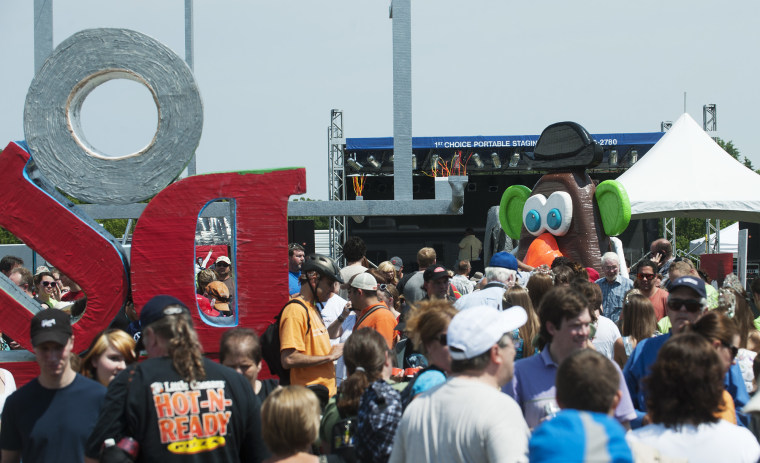 Duct tape can fix anything, even a festival.
Avon, Ohio is host to the 10th annual Duct Tape Festival this weekend and tens of thousands are attending for the crafty duct tape floats, costumes, parades and sculptures. Like many things involving duct tape, the festival's concept was a fix born of a crisis.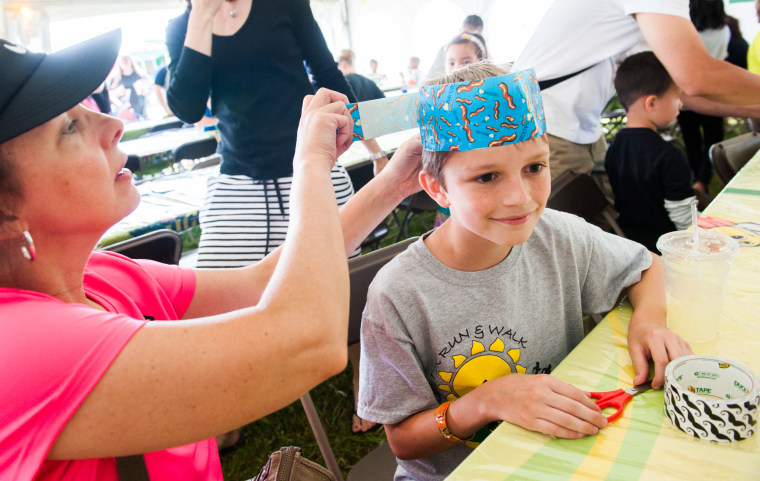 Local resident Marty Noga, 46, a production supervisor at a nearby electric-motor plant, was among a core group that set out in 2004 to develop a new, city-wide festival after Avon's longtime "Festival of Flowers" withered due to declining interest and lack of volunteers.
"We approached Henkel Consumer Adhesives, which made Duck brand duct tape at that time, and asked if they'd be a sponsor," Noga told NBC News. "They said they were interested and asked how we felt about making it a duct tape festival."
"You can imagine the look on everybody's faces." Noga said. "It's the same look I get today when I tell people who have never been to Avon about it."
The festival, taking place in a city of 21,193 residents 22 miles west of Cleveland, isn't the region's biggest. At 100,000, the Circleville Pumpkin show attracts more, as does the Geneva Area Grape Jamboree, boasting 200,000. But with the Duck Tape Festival's attendance topping 40,000 a year, up from 15,000 the first year, the idea appears to have stuck.
Even still, the festival's popularity may seem outsized relative to duct tape's utilitarian origins. Developed during World War II by Johnson & Johnson to keep moisture out of ammunition cases, duct tape's uses today, from cracked vases to leaky boats to creating cleavage for models, are as varied as it is easy to use -- just rip it and stick it.
Eventually, people began using duct tape to not just fix broken things, but to build new ones.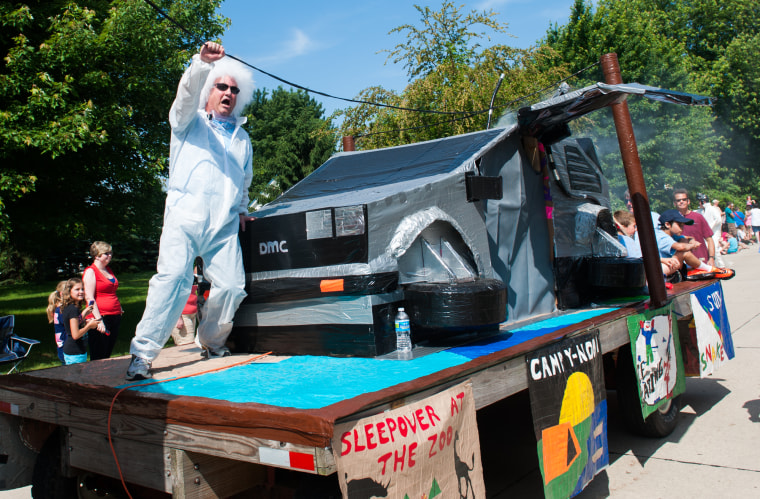 "People were making wallets and flowers and duct-taping their shoes and book covers. They began calling us and saying, 'check out what I made,'" said Laura Pierce, media manager for ShurTech, current owner of Duck brand duct tape and sponsor of the Avon Heritage Duct Tape Festival. To date, the company has rolled out more than 200 colors, patterns and designs beyond the classic battleship gray, all of which will be on full display this weekend.
The major festivities kicked off Saturday morning with the Duct Tape Parade, featuring 15 to 20 floats dedicated to this year's theme of "Decades of Duct Tape." It was led by a "Back to the Future" DeLorean car float made from 1,300 rolls of tape in 30 colors, designed and built by students at nearby Elyria High School.
"We have the DeLorean flying three or four feet off the deck, the flux capacitor and the Mr. Fusion Home Energy Reactor," said Art Department Chair Mel Rainey, who helped oversee the project. "It took five months and was an awesome experience."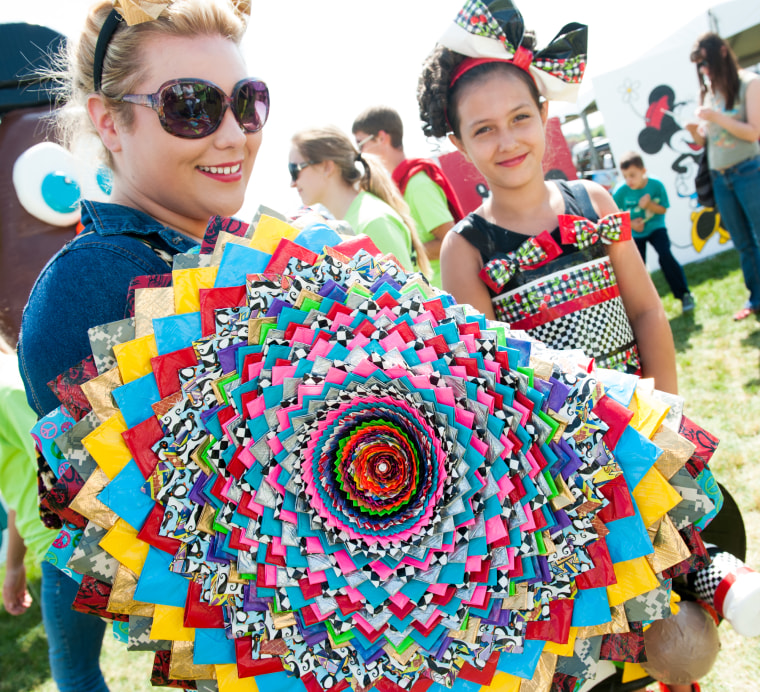 After the parade came a pair of fashion shows. The first featured models sporting designer duct tape outfits showcased in last season's "Project Runway" on Lifetime during the "Unconventional Materials Challenge." Following was a public fashion show where anyone could get up and break out their own duct tape creations. Previous years have seen duct tape hats, purses, dresses, suits, and umbrellas strut down the catwalk.
Celebrity judge Michelle Lesniak Franklin, who won at "Project Runway" in part due to her own talents with duct tape couture, judged the entrants on workmanship, originality, stage presence and how well they embraced duct tape's McGyver-like, fix-anything spirit.
"It's tape! Have fun with it, push the color envelope and make it wild," Franklin told NBC News. "And don't cry if it doesn't work out because you can always peel it back off and try again."
Rob Lovitt is a longtime travel writer who still believes the journey is as important as the destination. Follow him on Twitter.