The traveling public loves to complain about Spirit Airlines.
That's according to a report released Thursday by the U.S. PIRG Education Fund, which found that the low-cost carrier generated the most complaints for its size.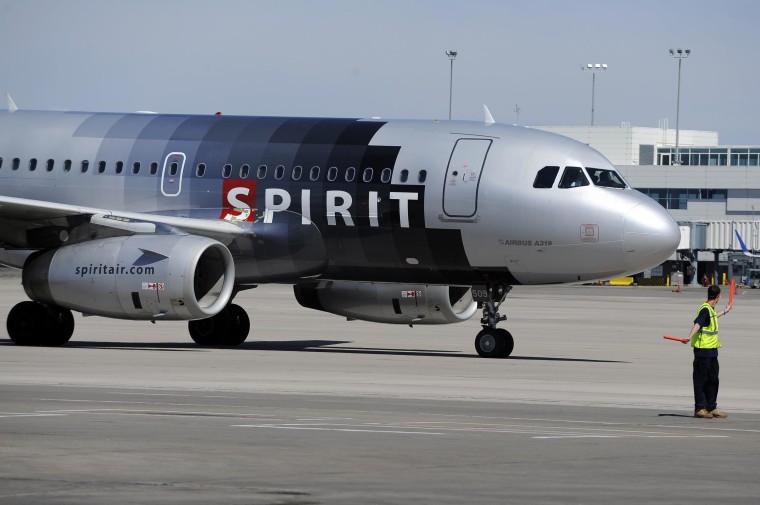 Frontier Airlines ranked second, with American and United, the two largest U.S. carriers, also showing high customer dissatisfaction. The biggest complaints? Passengers were most peeved over problems such as delayed or canceled flights.
The consumer advocacy group analyzed complaints to the U.S. Department of Transportation's Aviation Consumer Protection Division for 13 major U.S. airlines from 2009 to 2013, a five-year period in which the airline industry experienced consolidation and passengers saw overcrowded planes, higher airfares and additional fees for everything from checked bags to seat selection.
Complaints about Spirit, which offers low base fares but charges for many other services, rose steadily each year, from 6.75 per 100,000 passengers in 2009 to 9.44 in 2013, according to the report.
Many of the complaints reflect "customers not fully understanding that we offer unbundled fares that let them control how much they spend," Spirit spokeswoman Maggie Espin-Christina told Reuters.
Southwest Airlines, the fourth largest U.S. carrier by traffic, had the fewest customer complaints.
Information from Reuters was included in this report.