A United Airlines bound for Los Angeles declared a "midair emergency" and returned to London due to a mechanical issue Friday.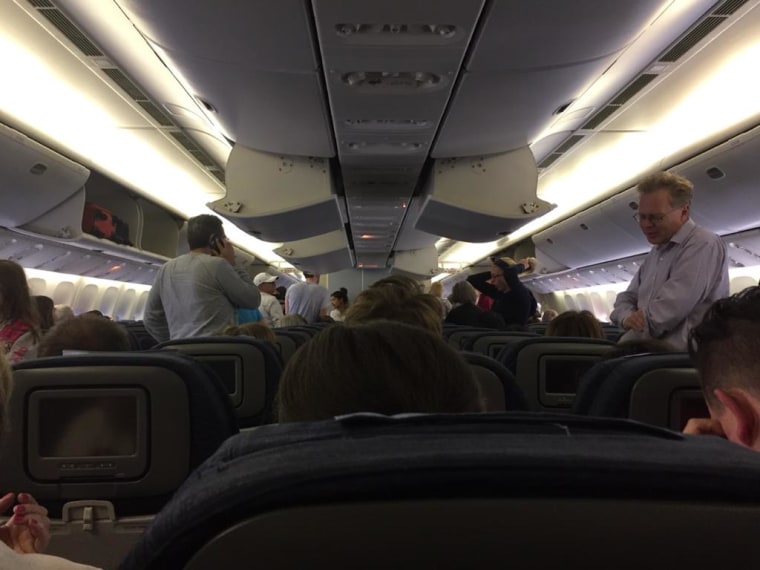 Flight UA935 landed at Heathrow Airport at 12:33 p.m. local time (7:33 a.m. ET).
Ralph McLaughlin, a 34-year-old economist from San Francisco who was on vacation in the U.K. with his wife, told NBC News he was aboard the Boeing 777 when it turned back while flying over Scotland.
"The captain announced that there were some sparks coming from two of the first-class seats," he said from the aircraft. "I didn't see it because I'm in economy, but now the plane has landed I can smell some electrical smoke."
McLaughlin added: "In terms of the mood when the plane turned around, I saw a few people who were visibly upset. One person was in tears and a few others asking what was going on."
United spokesman Kevin Johnston said the plane returned "shortly after take-off because of a mechanical issue."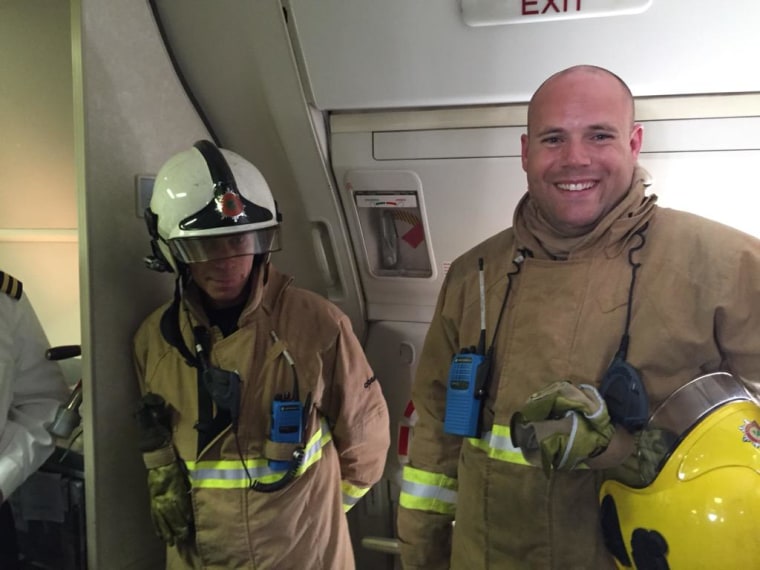 The flight took off at 10:43 a.m. local time (5:43 a.m. ET). It was carrying 265 passengers and 14 crew members.
"I understand there may have been a possible electrical issue with a seat onboard," United spokeswoman Jennifer Dohm said. "he flight landed safely and our maintenance team is reviewing now ... We will work to get our customers to Los Angeles as quickly as possible."
No injuries were reported.