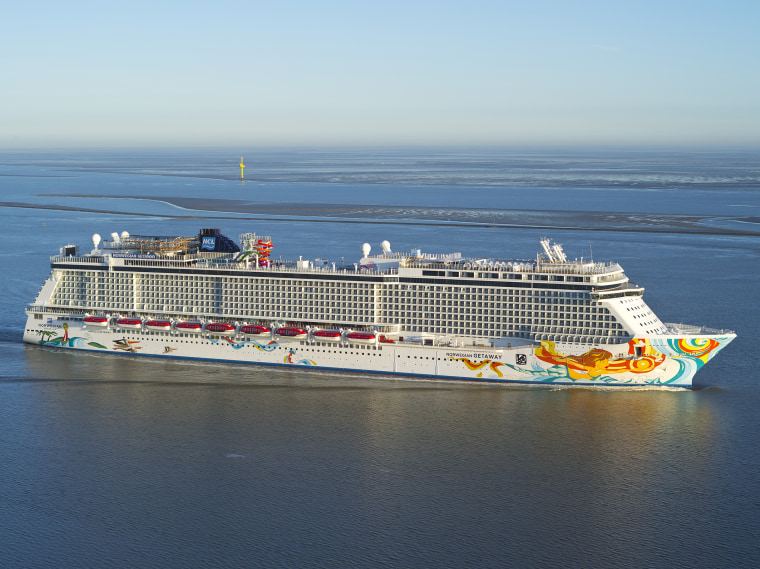 From new ships to new amenities to new ways to customize the cruise experience, cruisers are being offered more, more, more. And with wave season, the industry's busiest booking time, now underway, the cruise lines are clearly hoping potential cruisers will accept the invitation.
"The cruise lines are trying to be very creative," said Stewart Chiron, aka The Cruise Guy. "It's no longer just a ship or a room or a place to eat; people want to be stimulated like never before."
Despite high-profile incidents like the sinking of the Costa Concordia and the breakdown of the Carnival Splendor, cruising continues to grow in popularity. Passengers are expected to reach 21.7 million this year, up 400,000 from 2013, according to the Cruise Lines International Association.
At least 16 new ships will debut this year. First up, Norwegian Getaway from Norwegian Cruise Line, which will begin sailing seven-night cruises out of Miami on Feb. 8 (after serving as the Bud Light Hotel for the Super Bowl).
As the sister ship to last year's Norwegian Breakaway, the 3,969-passenger vessel will feature the GRAMMY Experience, a music museum/performance space; the Illusionarium, a dinner theater/magic show; a waterpark with five waterslides; and nightly fireworks.
Once in Miami, Getaway will share the waters with another recent arrival, MSC Divina, which launched in Europe in 2012 but transitioned to South Florida last November to become the first ship from Italy's MSC Cruises to be based year-round in the U.S.
Among its many resort-style amenities, the 3,500-passenger vessel features an infinity pool, 4-D cinema and Formula 1 simulator where you can take a spin around the "track" at Monza or Monte Carlo.
Related: Data on cruise ship crime still falls short, GAO finds
Come fall, the above ships also will be joined by the 3,560-passenger Regal Princess (after debuting in May in the Mediterranean) and what is probably the most anticipated new build of the year, Royal Caribbean's Quantum of the Seas.
With a double occupancy of 4,180, Quantum will be smaller than the company's gargantuan Oasis-class ships yet still has more than its share of over-the-top amenities, including interior cabins with "virtual balconies" featuring wall-mounted LED screens that show outside scenes in real time, a skydiving simulator and the "North Star," a glass capsule on a rotating arm that will rise 300 feet up and out over the sea.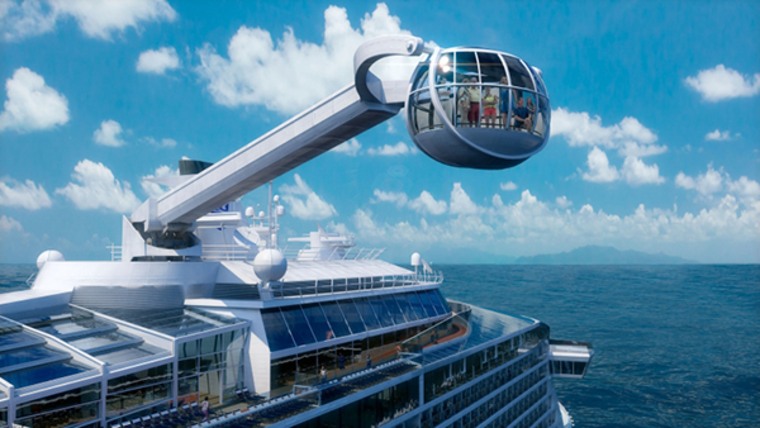 Together, the four ships will contribute a lot of new tonnage to the industry in 2014. "Each of these ships has 3,500 to 4,000 berths and they're all going to show up in the Caribbean," said Faraz Qureshi, general manager of the cruise-review site Cruiseline.com. "That's 15,000 beds that will have to be sold."
At the same time, says Qureshi, Caribbean-bound cruisers will also benefit as other ships are redeployed to the region, more cruise lines offer shorter — and less expensive — itineraries and high international airfares make a week in the Mediterranean more expensive than ever.
"There should be a lot of good deals in the Caribbean this year," he said, a trend supported by a surge of offers now flooding cruisers' inboxes. Among the recent pitches: four-night Caribbean cruises on Carnival starting at $169, seven-night cruises on Royal Caribbean for $499 and seven-night sailings on Divina for as low as $429, with kids 11 and younger sailing for free.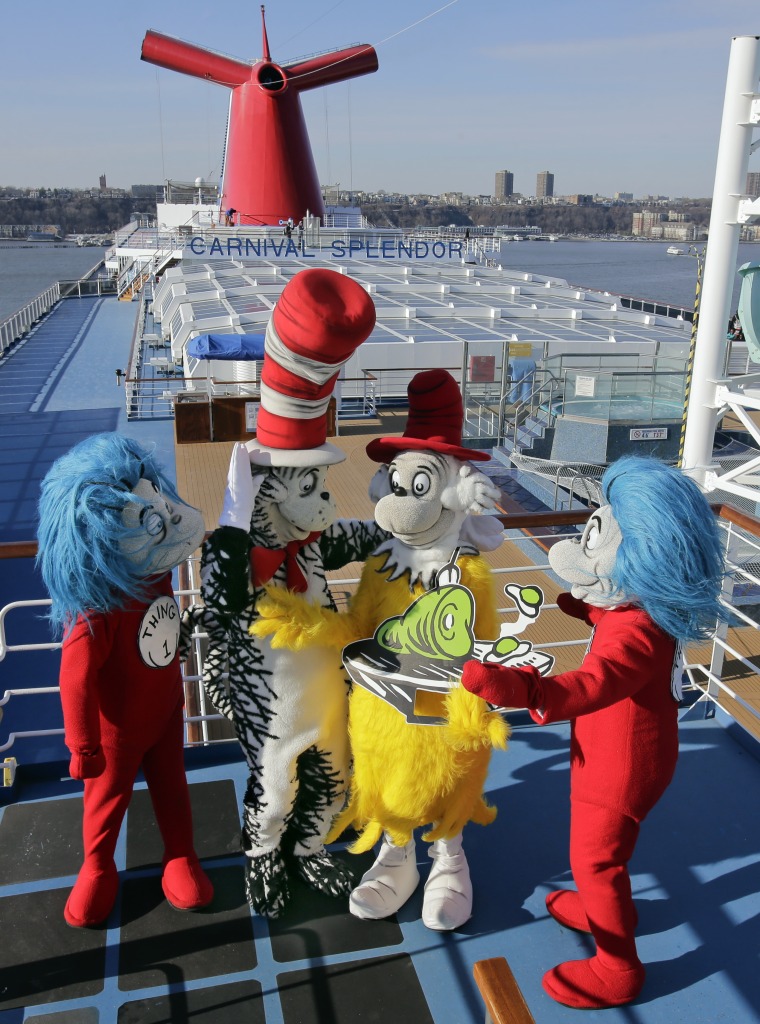 Meanwhile, the cruise lines are also upgrading their existing ships with new facilities, such as B.B. King Blues Clubs on Holland America ships; new services , such as bath butlers on Norwegian; and new promotions like Celebrity's 123go package, which allows cruisers to customize their experience with drink packages, free gratuities or shipboard credits.
Booze, blues and bath butlers aside, it's also clear that the industry is hoping to attract more families and first-timers. Case in point: Carnival's recent announcement that it was partnering with Dr. Seuss Enterprises to bring the Cat in the Hat, Sam I Am and other Seussian characters onboard for meet-and-greet breakfasts, storytelling sessions and "Seuss-a-palooza" character parades.
"It's not just about the activities for the kids; it's about the entire family," said Mark Tamis, Carnival's senior vice president of guest operations. "These are characters that we all grew up with, so now our kids get to experience them and we get to re-experience childhood through them."
Such partnerships are hardly new — Norwegian has been hosting SpongeBob and pals since 2010, and Shrek, Fiona and Po the Kung Fu Panda regularly sail on Royal Caribbean — but bringing the concept to Carnival's 24 ships is a major indicator of the importance the cruise lines place on partnering with popular brands. After all, Sam I Am is a lot more familiar to people than Carnival's stack-shaped mascot Fun Ship Freddy.
"It's just one more way for people, especially first-timers, to give cruising a try," said Chiron.
Information from Reuters was included in this report. Rob Lovitt is a longtime travel writer who still believes the journey is as important as the destination. Follow him on Twitter.