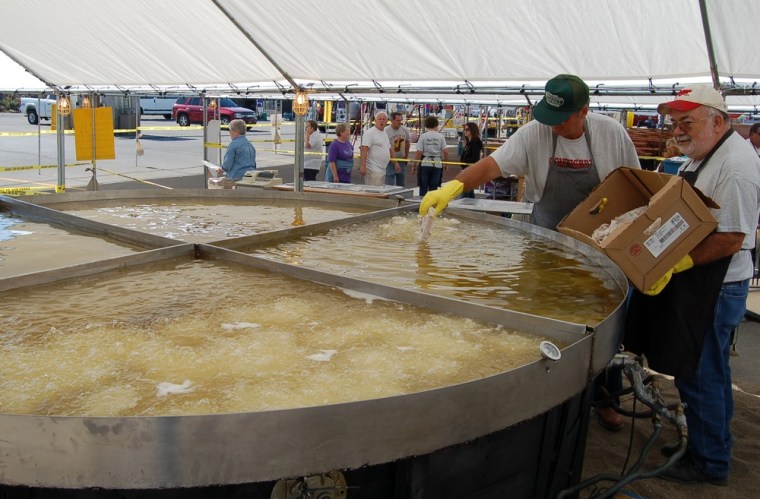 The folks at the International Olympic Committee would probably disagree, but for sports-minded travelers, it's not too late to experience the London Olympics.
The London Kentucky Olympics, that is, will take place in the town of the same name this weekend. You won't find a balance beam or high-jump bar, but for fans of burping contests, armpit serenades and toilet-lid horseshoes, it's clearly the place to be.
"Well, the Olympics were in London, England, this year, so we decided to have the London Kentucky Olympics," said Elaine Harris, executive secretary of the London-Laurel County Tourist Commission. "It's a cousin to the redneck games — a real close cousin."
It's also the newest addition to the town's most famous event, the World Chicken Festival (Sept. 27–30). Now in its 23rd year, the fowl-themed festivities attract more than 150,000 people each year and feature enough offbeat activities to earn the honorific of Overhead Bin's Weird Festival of the Month for September.
The event owes its existence to a bit of fortuitous culinary history. In 1930, an itinerant entrepreneur named Harland Sanders began serving meals to the travelers who stopped at his gas station in the nearby town of Corbin, Ky. Working from a "secret blend of 11 herbs and spices," he eventually opened a full-service café, got commissioned as a colonel by the governor and founded a restaurant chain that now has 17,000 locations around the world.
August's Weird Festival of the Month: Haggis hurling at the Highland Games
To commemorate that heritage, town boosters set out to create a family-oriented festival with rides, contests, craft booths and, of course, plenty of chicken. "The first one was pretty small," said Harris, "but within a couple of years, it took off and was just unreal."
Today, the festivities include a parade, car show, live music and poultry-themed activities for all ages.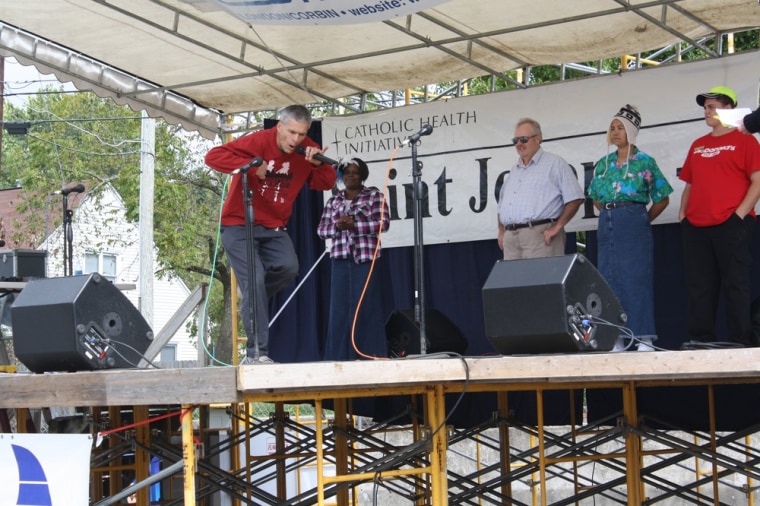 Have a knack for chicken mimicry? The Rooster Crowing, Clucking and Strutting Contest is your chance to strut your stuff, flap your wings and squawk your way to $100 cash and barnyard bragging rights. Be forewarned, though, there are some grade A competitors in this particular coop.
"It's not just crowing. It's the strutting, it's what a chicken does when it eats and the way it acts when it lays an egg," said veteran clucker-strutter Cameron Humfleet, who took the top spot two years ago and is hoping to regain his title this year.
"Last year I got beat by a guy who came in and sang 'Smoke on the Water,' but in a clucking way," he told NBC News. "I definitely wasn't expecting that."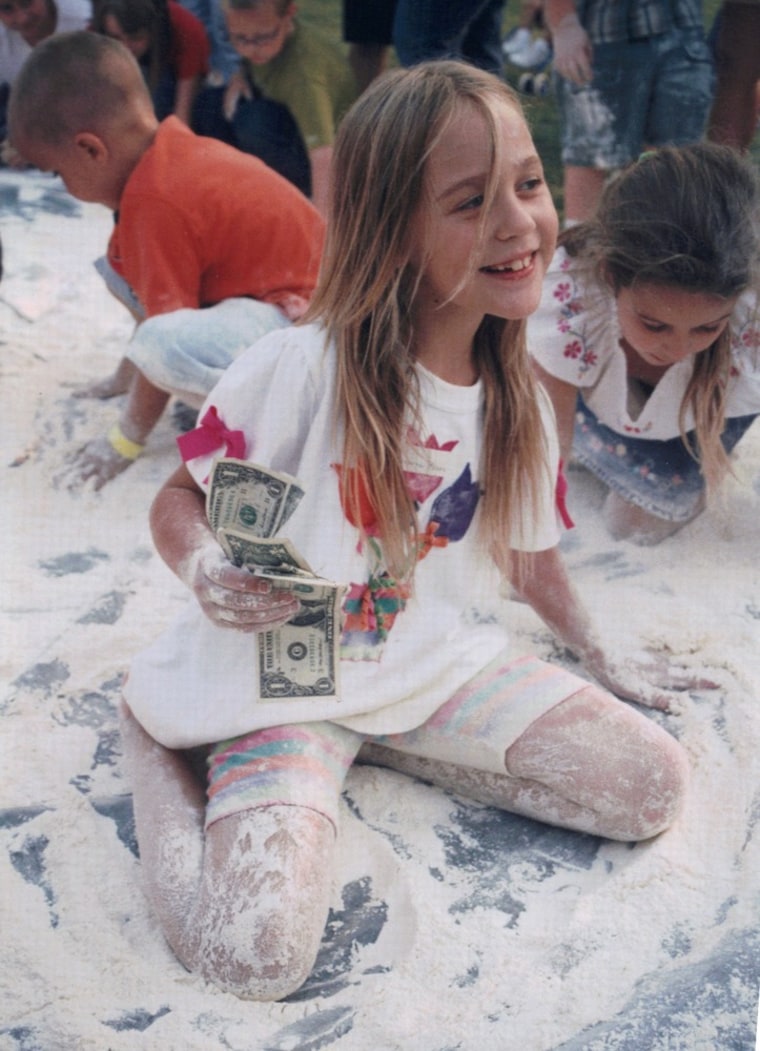 Meanwhile, the kids will be competing in a variety of pullet-sized events, including the Chicken Scratch, in which the little ones hunt for dollar bills and other prizes hidden in a 600-pound pile of flour.
"They end up looking just like chickens that you roll in flour before you fry them," said contest coordinator Rodney Hendrickson.
Fortunately, the organizers reserve that last step for the real deal, taking advantage of the festival's most impressive claim to fame: the world's largest stainless-steel skillet. Measuring 10.5 feet across, the 700-pound behemoth uses 300 gallons of cooking oil to cook 600 chicken quarters at a time.
In fact, over the course of the four-day festival, volunteers will cook 7,000 pieces of chicken. As with the Colonel's original, the recipe is a highly classified secret. All the organizers will share is that it involves 375 pounds of flour, 75 pounds of salt, 30 pounds of pepper, 30 pounds of paprika and "special ingredients."
Whatever those special ingredients are, they must be doing the trick given the thousands of people who descend on the town every year. Some, no doubt, come for the craft booths and live music; others, for the kids' games and carnival rides. And this year, some will probably come to get in touch with their inner redneck at the London Kentucky Olympics.
"Hey, everybody likes to eat chicken," said Hendrickson, "even rednecks."
Rob Lovitt is a longtime travel writer who still believes the journey is as important as the destination. Follow him on Twitter.
More stories you might like: