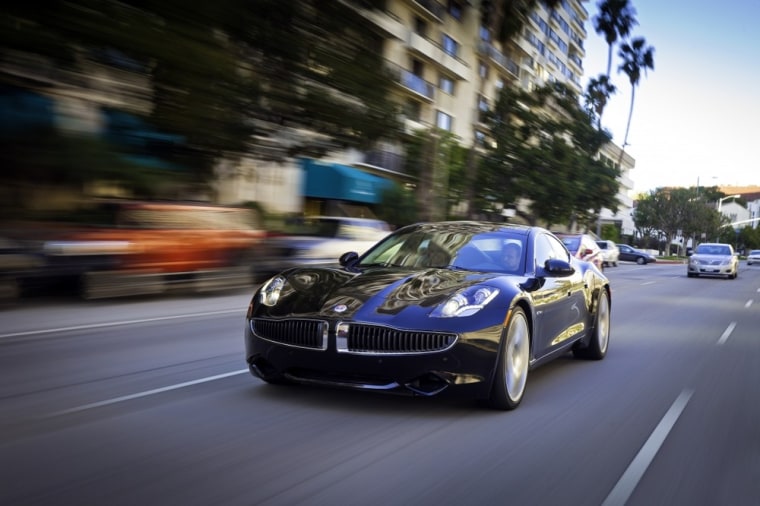 Think about your last business trip. You stayed in a classy hotel, dressed to impress and wined and dined the client at the town's top bistro. But did your rental car come anywhere close to matching your style or status? If you picked up your car from the mass-market airport car rental franchise, the chances are you were behind the wheel of a run-of-the-mill ride that made you look, well, average.
The question you need to ask yourself is: Would you prefer your clients and fellow execs to see you as an Impala—or an Aventador (the legendary Spanish fighting bull for which Lamborghini named its latest whip)? We already know your answer…and luckily, there's a new crop of boutique luxury rental agencies that can help you out.
Slideshow: See the world's most exotic rental cars
Whether you're after a race-inspired ride or a luxury liner, these outfits cater to discerning drivers who understand image is everything.
"Our business clients have achieved a level of success and want to project that in all facets of their life," explains Ryan Safedy, co-CEO at Imagine Lifestyles Luxury Rentals, which rents luxury and exotic cars in New York, New Jersey, Philadelphia and Miami. "They want to drive a car that matches the quality of life they're accustomed to, and they're definitely not willing to sacrifice style."
And when you have only one opportunity to make impression at a conference or power lunch, your car can make all the difference. Heads turn when you open the scissor doors on a Lamborghini, and the growl of the V-12 under the bonnet of an Aston Martin is unforgettable.
"There's nothing like stepping out of a $250,000 vehicle," says Benny Black, owner of Platinum Motorcars in Dallas and Houston. "It is a shot of confidence, and it makes an instant impression. And all of a sudden, your car is the first one pulled up by the valet, and all the bellhops at the hotel are calling you Mr. So-and-So. These cars can do that for you."
Ready to get behind the wheel of an exotic luxury ride? Our list will surely get your engine running.
More from Executive Travel: