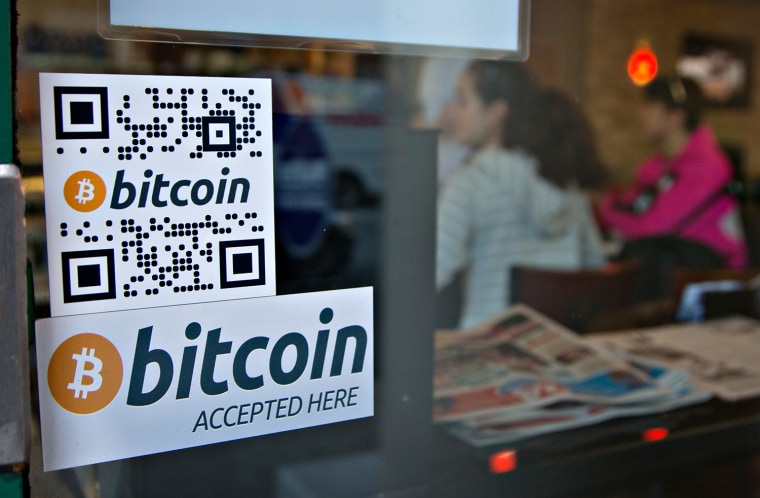 Bitcoin, the digital currency, broke above $1,000 for the first time on Wednesday, marking a rise of over 7,600 percent so far this year.
Many analysts and investors have labeled bitcoin's unfettered rise a bubble, yet greater awareness of digital currencies and last week's U.S. senate seal of approval, paved the way for fresh gains.
Bitcoin traded as high as $1,030 on the Mt. Gox exchange, up 7,661 percent year-to-date from its December 31 close of $13.27.
Digital currencies cleared a major hurdle when U.S. authorities signaled a willingness to accept them as legitimate payment alternatives at a November 18 U.S. Senate hearing on virtual currencies. The outcome allayed concerns that the government would take steps that could undercut mainstream adoption.
"What we're seeing is governments publicly announce and show that they recognize bitcoin as a factor in the financial system and that they are considering how to regulate it - which is good for the currency," Zennon Kapron, managing director of KapronAsiam, told CNBC.

Comments from Federal Reserve Chairman Ben Bernanke were also seen as supportive. In an open letter to senators before the Senate hearing Bernanke echoed comments from former Fed Vice Chairman Alan Blinder who spoke about digital currencies at a House of Representatives hearing in 1995.
"Vice Chairman Alan Blinder's testimony at that time made the key point that while these types of innovations may pose risks related to law enforcement and supervisory matters, there are also areas in which they may hold long-term promise, particularly if the innovations promote a faster, more secure and more efficient payment system," Bernanke wrote.
With much of the recent surge in bitcoin demand coming from China, the U.S. senate hearing outcome has raised expectations that Beijing may steer away from heavily regulating digital currencies.
"If either government were going to ban the currency outright, they would have made the decision now rather than later as it would really serve no purpose to delay beyond fueling speculation. So overly heavy-handed government regulation looks unlikely," Zennon added.

The digital currency has risen around 30 percent since Nov. 19, one day after the Senate hearing.
Increased awareness also underlies bitcoin's continued rise following a surge in mainstream media coverage and the preponderance of bitcoin-related events globally.

Web-based searches for the term 'bitcoin,' which was added to Oxford Dictionaries Online this year, have seen a sharp increase since September according to Google data. On the day of the Senate hearing on virtual currencies, 'bitcoin' was the most popular search term, Google Trends showed.
India will hold its first official bitcoin conference in mid-December. According to a report in the Economic Times, the event is expected to see participation from the Reserve Bank of India – India's central bank – as well as State Bank of India – the country's largest bank.

Billionaire entrepreneur Richard Branson said last Friday that his commercial space flight venture will accept bitcoin as payment.
A test of whether the digital currency is being accepted more broadly could come with the second annual 'Bitcoin Black Friday' one day after the Thanksgiving holiday. According to the official promotional website for the event, merchants selling everything from web hosting to organic beer will offer special deals to anyone paying in bitcoin.

Regulators see value in bitcoin, and investors hasten to agree
Winklevosses: Bitcoin worth at least 100 times more
Richard Branson: Buy your space flight with bitcoin