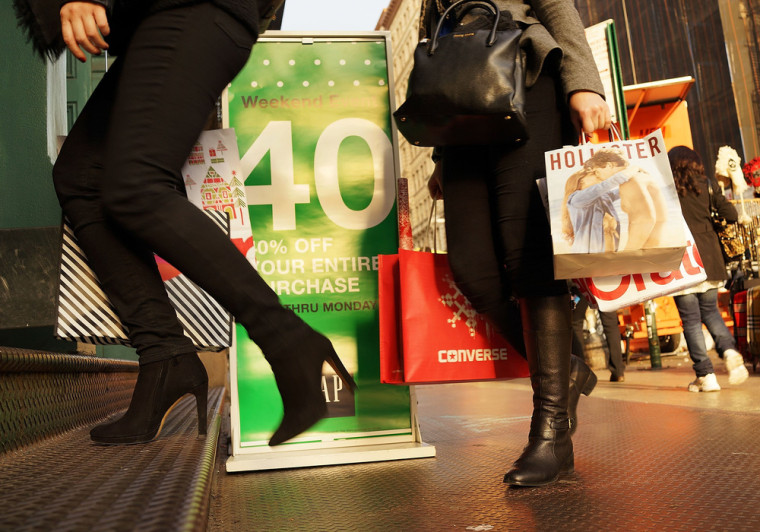 Get ready for the next era in retail — one that will be characterized by far fewer shops and smaller stores.
On Tuesday, Sears said that it will shutter its flagship store in downtown Chicago in April. It's the latest of about 300 store closures in the U.S. that Sears has made since 2010. The news follows announcements earlier this month of multiple store closings from major department stores J.C. Penney and Macy's.
Experts said these headlines are only the tip of the iceberg for the industry, which is set to undergo a multiyear period of shuttering stores and trimming square footage.
Shoppers will likely see an average decrease in overall retail square footage of between one-third and one-half within the next five to 10 years, as a shift to e-commerce brings with it fewer mall visits and a lesser need to keep inventory stocked in-store, said Michael Burden, a principal with Excess Space Retail Services.
"I believe we're going to hear a lot more announcements in the coming months," Burden said. It's "an indication that there is a shift in the retail environment and it's one that will continue."
This holiday, online spending increased by 10 percent on desktop devices — a number that will likely grow another 2 percentage points when factoring in the role of mobile devices, according to data tracker comScore. Paired with a compressed holiday shopping calendar and a spate of freezing weather across much of the U.S., online shopping contributed to a nearly 15 percent decline in foot traffic this past holiday season, according to ShopperTrak.
"Stores are making a long-term bet on technology," said Belus Capital Advisors analyst Brian Sozzi. "It simply doesn't make strategic sense to enter a new 15-year lease as consumers are likely to continue curtailing physical visits to the mall."
Sozzi said that after a profitable but below-expectations holiday season, the retail industry will face its second "tsunami of store closures across the U.S.," only a few years after what he called the "fire sale holiday season of 2008."
—By CNBC's Krystina Gustafson. Follow her on Twitter @KrystinaGustafs.