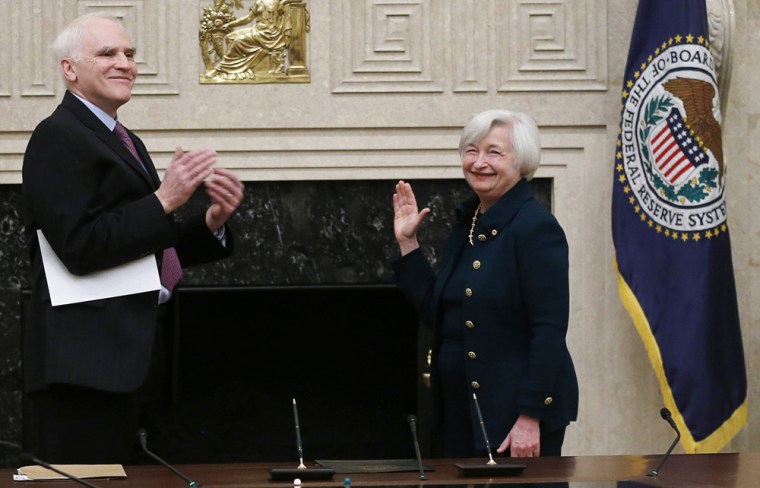 Janet Yellen was sworn in as the first female chair of the Federal Reserve on Monday, the Fed announced in a press release.
She was confirmed by the Senate in early January after being nominated by President Obama in 2013. The oath of office was given by Gov. Daniel K. Tarullo, the Fed said in its release.
Yellen's term as chair of the central bank runs until February 2018, and she will remain on the board through 2024. She has requested that the Fed's staff refer to her as "Fed chair" instead of "chairwoman," the Washington Post reported.
The 67-year-old Yellen did not make any remarks after the brief swearing-in ceremony, at which she was joined by her husband, Nobel Prize-winner George Akerloff.

Yellen's predecessor at the head of the Fed, Ben Bernanke, will join the Brookings Institution as a distinguished fellow, the Washington, D.C.-based think tank announced Monday. Bernanke had served as chairman from 2006 through January 2014.
The Associated Press and CNBC contributed to this report.