When Maurice Brewster fell in love with a 1961 Rolls-Royce Silver Cloud 15 years ago, it was hard to convince his wife Rhonda they should purchase the car and use it to start a new business. Today, 15 years later, the Brewsters are the proud owners of Mosaic Global Transportation — a premier transportation company that generates over $10 million in yearly revenue.
What was their recipe for turning their business vision into a successful reality?
Ingredients
1 - Strong stomach
1 - Passion for fancy cars
1 - Good idea
1 - Agility and know how to meet market demands
1 - Solid savings account
1 - Huge amount of persistence
2 - Dashes of good luck
Directions
Start with your passion and find a way to monetize it
Before Maurice and Rhonda Brewster ever made their first million, Maurice Brewster was passionate about luxury cars.
"We were at a car show and we saw a car and he said, 'I think we could make some money with that,'" says Rhonda. "And I pretty much figured he just wanted to buy the vehicle."
However, Maurice had bigger plans. Today his wife says that his natural instinct for marketing and business development helped them to grow fast.
Mosaic Global Transportation drew in over $400,000 in revenue during its first year in business.
Grow your business with scalability in mind
Maurice and Rhonda were thrilled that Mosaic Global Transportation turned a profit so quickly, but that wasn't enough. They didn't want to simply create a job for themselves. They wanted a business that could operate without them day to day so that they could focus on the long-term business growth.
"My job is to work myself out of a job," says Maurice. "My job now is to build strategic relationships and cultivate new business."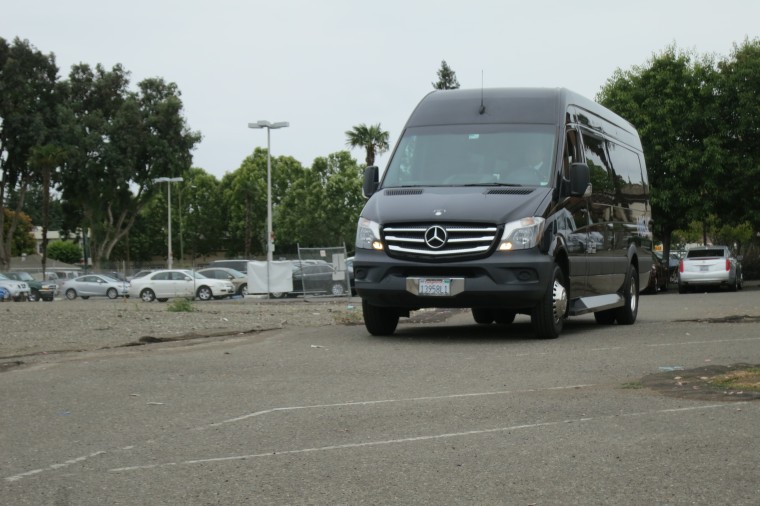 Have flexibility, and don't be afraid to pivot
Maurice and Rhonda say that initially their luxury fleet was booked solid on the weekends, but the cars sat idle all week waiting for the next round of weddings.
"We couldn't get a bride to get married on a Tuesday," says Maurice. "The Rolls-Royces sat Monday, Tuesday, Wednesday, Thursday, and Friday. So we had some loss of utilization issues. Either we had to buy a lot of Rolls-Royces to go out on Saturdays and Sundays, which wasn't practical, or we had to change the business model."
When a local hotel client asked the Brewsters if they could provide corporate limo rides, Maurice says that he recognized an opportunity that he could not refuse.
"They opened up their books and showed me how much business they were giving a local limousine company and they weren't very happy with them and thought that we could do a good job," says Maurice. However, the client insisted they use town cars instead of Rolls-Royces.
The next day, the Brewsters bought their first black town-car.
Soon, they were chauffeuring rides every day of the week and pulling in even more revenue.
Expand business growth by seeking new markets
Once they established a base of satisfied corporate customers, Maurice and Rhonda took a look around and saw the growing market for event transportation. They recognized that thousands of people needed transportation during big industry conventions and events such as the World Series, the Super Bowl, the Emmy Awards, and others.
The Brewsters bid on these jobs. Then they used strategic supply chain management to subcontract the work among some of their competitors to meet demand — and delivered a win-win for everyone.
Plan for the future
Today, Mosaic Global Transportation faces new challenges from businesses like Uber and self-driving cars. The Brewsters continue to carefully watch the changes in their industry. They are developing new services for emerging markets such as luxury mini-buses to shuttle employees of big companies to and from their homes and job sites.
Since those first days chauffeuring brides and grooms, the Brewsters have found a big payoff to focusing on business growth and management.
"I love that we grew 42 percent last year, but that doesn't give me the greatest joy," says Maurice. "The thing I enjoy the most is that a little over 100 people rely on the decisions that my wife and I make in order for them to raise their children, educate their children, buy their first homes, buy their vehicles, to recycle their dollars back into the community. That gives me the greatest joy."