DSTLD, the direct-to-consumer clothing company known for its premium, affordable denim, was the first fashion brand to ever launch a Reg A+ campaign following the game-changing Jobs Act legislation that allowed small businesses to start selling equity to the masses via crowdfunding in 2016.
Before these new guidelines passed, companies were only able to offer equity to accredited investors, who make up less than 1 percent of the American population.
Now, the pool of potential investors is enormous. Crowdfunding allows businesses to offer equity to just about anyone in the crowd.
DSTLD co-founders, Mark Lynn and Corey Epstein, raised $1.7 million from more than 1,700 investors.
In the year after the offering, DSTLD's lifetime sales tripled. Its customer base doubled to 55,000. The fashion brand added six new employees to its team.
"I have been a huge fan of this model for years and for me it's a no brainer," says Lynn. "We believe this capital is more patient and willing to be aligned with the goals of us as founders and our incredible team."
Lynn and Epstein say they faced many unknowns when they ventured into this unchartered territory.
"You realize you are a guinea pig in a new financial market and you know you are going to have challenges," says Epstein.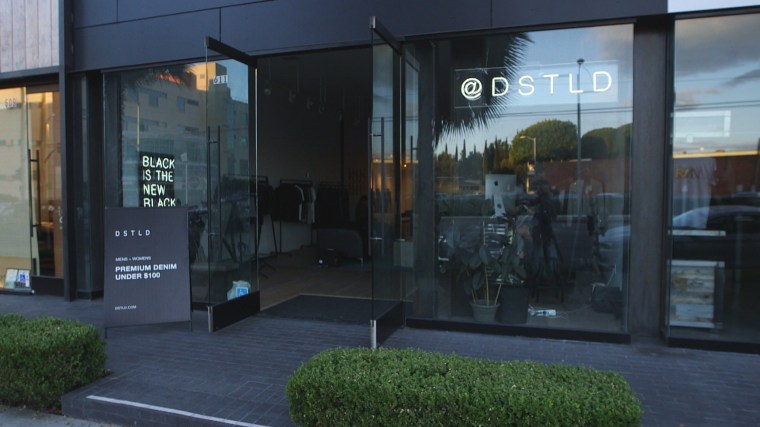 "It's not an easier way to raise money, but it's a different way to raise money," says Lynn.
Build a long list of customers and Facebook followers
Before Lynn and Epstein launched their crowdfunding campaign, DSTLD was known for its very passionate customer base. However, the entrepreneurial duo knew that they would have to come up with ways to successfully engage their audience about the campaign.
"The majority of financing came from our very loyal customers," says Epstein. DSTLD's investors came from across the country, living in all fifty states. The minimum investment was $500, and the average investment was $1,029. "We're building this army of ambassadors that have a real stake in the future of the brand, and that's really exciting."
For the pre-launch phase Lynn and Epstein focused on creating marketing material that would drum up excitement about the campaign and effectively inform their customer base on what equity crowdfunding is.
"We had to craft the story with the right level of sophistication in order to educate them about something that has never been done before in the US," says Epstein.
Email became the most effective way for the DSTLD marketing team to target potential investors.
Lynn and Epstein say that companies who are interested in doing a raise of this kind should make sure their pool of customers is deep.
Facebook became their other primary marketing channel. Esptein and Lynn used their Facebook posts to really explain the campaign more in-depth. They suggest that companies work on increasing their Facebook numbers before launching an equity crowdfunding campaign if they don't have lots of followers.
Don't overload your customers with campaign promotion
"We were definitely sensitive to not bombarding customers with these messages and we quickly segmented away the people who were only interested in product," says Epstein. "Either it was people who never clicked through anything that talks about investments or sometimes they let us know specifically that they were not interested."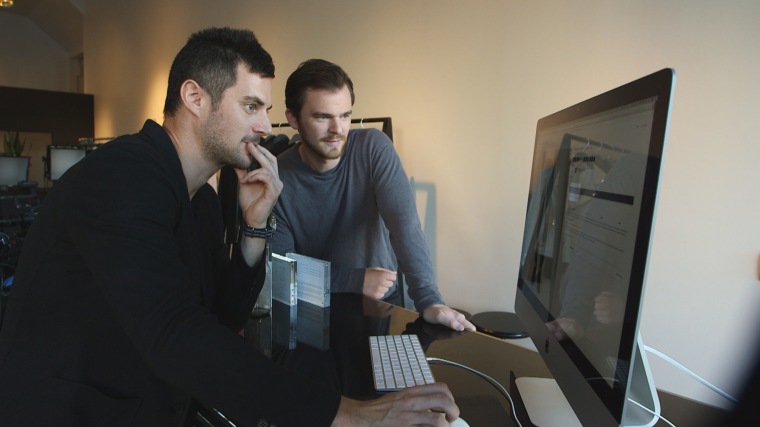 DSTLD then created a video that explained the brand and its philosophy. The video covered how customers could get in on a never-before opportunity to invest in the brand they loved. The video was pushed out on social media, via emails and seedinvest — a digital equity crowdfunding platform that connects public to investment opportunities.
Hire for key positions
While prepping for their campaign's launch, Lynn and Epstein were also sensitive to the challenges that could arise if they asked their existing staff work on the in-depth and demanding campaign.
They believe that for any business owner to do this kind of raise, hiring key positions is critical.
"You need a strong accounting and finance team throughout the year and leading up to the raise," says Epstein. "You also need a communications, PR and marketing manager."
Hannah Laverty handles DSTLD's investor relations, PR and marketing. She was pulling double-duty by overseeing all of the campaign's needs, and managing the company's day-today marketing needs.
Although Laverty was able to successfully juggle it all, Epstein and Lynn say that there is value in hiring a few key positions for the equity crowdfunding raise. They say it allows a company's core team remain intact so that they can be focused on elevating the brand and the growing business.
Stay calm when the unavoidable happens
"We had some technical glitches and to undo those was very complicated," says Lynn. Some investors were accidentally charged twice. Others had their payments frozen due to the credit card processing company's error. "Our partner platform had to refund investors."
The issues took over a month to resolve.
"You just have to go through it and you always move forward," says Lynn.
Ultimately, Lynn and Epstein saw so many benefits to raising capital via equity crowdfunding that they decided to go back for a second round.
Last fall, they became the first company to do it all over again. However, they made some key changes to their offerings. They offered exclusive investors perks, like clothing discounts for people who contributed to the first $1 million raised.
As of December 2017, DSTLD had raised $1.3 million in two months, which was five times faster than reaching that $1million mark in the first round. The average investment jumped up to $1,775, and the largest investment was $100,000.
Epstein and Lynn have loved hearing the feedback from their new equity owners. "We had one investor write in and he said 'This brand is like a man smoking at a gas station. It's about to blow up,'" says Lynn. "We like that!"