As a young child, Chet Pipkin, founder and chairman of Belkin International, often struggled with feeling insecure around other kids — so he spent his time reading, dreaming, and tinkering. "I had a really deep curiosity about how things worked, finding the flaws and the opportunity to make things work better," said Pipkin.
His entrepreneurial spirit started to grow as a young adult. In the early 1980s, Pipkin took his passion for tinkering and honed in on what was happening in the tech space. "I started to contemplate what are the big transformative changes that might be taking place in the world," said the tech entrepreneur. "To me it seemed overwhelmingly clear almost immediately that it could be something around PCs and computing."
The personal computer business was thriving, with IBM and Apple emerging as the dominant forces in the industry.
Though he pondered the idea of becoming a lawyer or going into public service, Pipkin was fascinated with the business disruption occurring all around him. He found it hard to stay focused as a college student at UCLA. He loved technology, and the industry's rapid business growth kept drawing him in.
"I loved being a sponge," says Pipkin. "I just dove in to really understand what was taking place — literally going into shops that sold computers, reading everything that I could find."
He made the rounds at all the local tech stores and hit up managers with a very enthusiastic request. "I'm trying to learn about this space, do you care if I hang out?" he would ask. Many people told him to "get out," but the employees at some stores welcomed him aboard, as long as he was willing to do a little work.
Pipkin started to notice how fragmented the PC space was. "There were all different kinds of brands that are making PCs, and all different kinds of brands making other peripherals to go with the PCs."
Customers were constantly trying to figure out how everything worked together, and Pipkin says that the people selling products at the time lacked the "interest or the empathy" to help their customers figure it all out.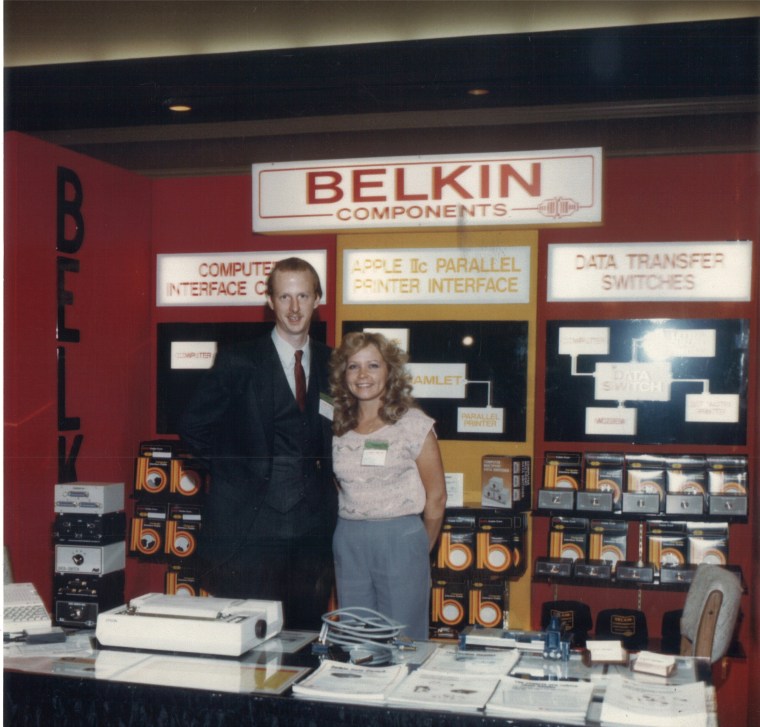 So, in his parents' garage, Pipkin launched Belkin in 1983 to help tech consumers.
"We came up with a model that we were the go-to brand to make anything work with anything," says Pipkin. There was one big problem with that concept. "We didn't know how to make anything work with anything."
"The fear of not being able to do it was a good motivator to get it figured out," says the humble tech pioneer. Hundred-hour work weeks were not uncommon in the early days.
"Failure was not an option. It's a bold lean-in sort of thing to do and it was probably helpful to be in my early 20s to have experienced that," says Pipkin with a laugh.
The "Belkin Hamlet," was the first product that really validated the brand. The Hamlet was a computer cable that allowed owners the Apple llc, an early edition Apple PC, to print with non-Apple printers without losing the new font capabilities in the process.
Since then, Belkin International has become the go-to brand when it comes to connectivity and technology. The California-based brand claims to focus on making people's lives easier and better with its products.
The company is still privately held, pulling in approximately $1 billion in revenue a year, with over 1,200 employees, in more than 30 countries.
In 2013, Forbes Magazine named Pipkin "The Wealthiest Tech Entrepreneur You've Never Heard Of." Pipkin has always kept a low-profile, staying out of the spotlight and focusing deeply on humility when it comes to running his business.
"This place isn't about me," Pipkin says, looking around his global headquarters in Playa Vista, California. "It's about the 7 billion people that are out there in the world and the tens of thousands of people that we have working with us in various ways. I feel privileged to work with them."
The idea of connectivity is also a driving force in the way that Pipkin engages with employees. "Being authentic and genuine about caring, there's nothing that has to be in a balanced state about that," he says. "People don't care about how much you know until they know how much you care."
Pipkin's caring spirit also rings true in his personal life. His philanthropic heart has led him on a life-long journey of community service, heavily focused on improving the lives of children.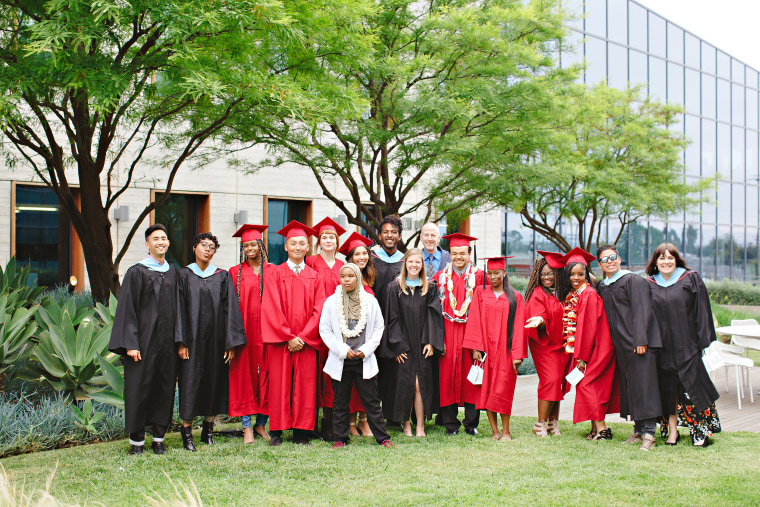 Currently, he is heavily focused on bringing "high-quality public education to kids who otherwise might not have access to it." Pipkin is the Board President of Da Vinci Schools, based in Los Angeles, which were started with the mission of bringing students "real-world, project-based, college prep curriculum."
When asked to share some of the most meaningful things that some children who have experienced these programs have said to him over the years, it brings Pipkin to tears. "When they say 'I thought I wasn't capable of learning.' It turns out that student wasn't incapable of learning. We just weren't giving that student the right situation to learn the way that they can excel best at learning."
Pipkin believes that being of service will always "fuel" him in life, and his gratitude for these life-changing experiences runs deep. "These kinds of significant breakthroughs for kids, there's nothing more special than to be a part of that."