Evernote CEO Chris O'Neill's leadership track record is a tour de force. Prior to taking the helm of the internationally acclaimed productivity app in 2015, O'Neill served as the managing director of Google Canada and Google Glass. Before joining the Google team, O'Neill held leadership roles at HSBC, Tim Horton, and other multi-billion dollar organizations.
Nevertheless, O'Neill says that not all aspects of management come easy to him.
"I care deeply about people. That's what comes naturally to me," says O'Neill. "But [being direct] doesn't come naturally to people."
That's why he called on Kim Scott, also a former Google exec, for help.
According to the "Team" page on radicalcandor.com, Scott earned her informal title of "High Priestess of the Long Tail" at Google for her ability to generate billions of dollars in ad revenues while keeping margins high.
From starting her own tech firm to managing teams at Google to serving on the faculty at Apple University to consulting for Twitter and Dropbox, Scott has relied on what she calls "Radical Candor" for effective leadership.
Scott says Radical Candor is a management style that she developed after her former Google boss, Sheryl Sandberg, gave her some straightforward unsolicited advice following a presentation.
"I thought, 'Oh boy, I've screwed something up. Maybe I didn't nail it like I thought I did,'" recalls Scott.
"Sheryl started the conversation by telling me about the things that had gone well in the meeting. But of course, all I wanted to hear about was what I had done wrong. And eventually she said, "You said 'um' a lot in there. Were you aware of it?'"
Scott says she initially dismissed Sandberg's criticism with a simple gesture, but the future Facebook exec leaned in.
"She stopped. She looked right at me, and she said, 'I can see when you do that thing with your hand that I'm gonna have to be a lot more direct with you.' When you say 'um' every third word, it makes you sound stupid.'"
The interaction changed Scott's life.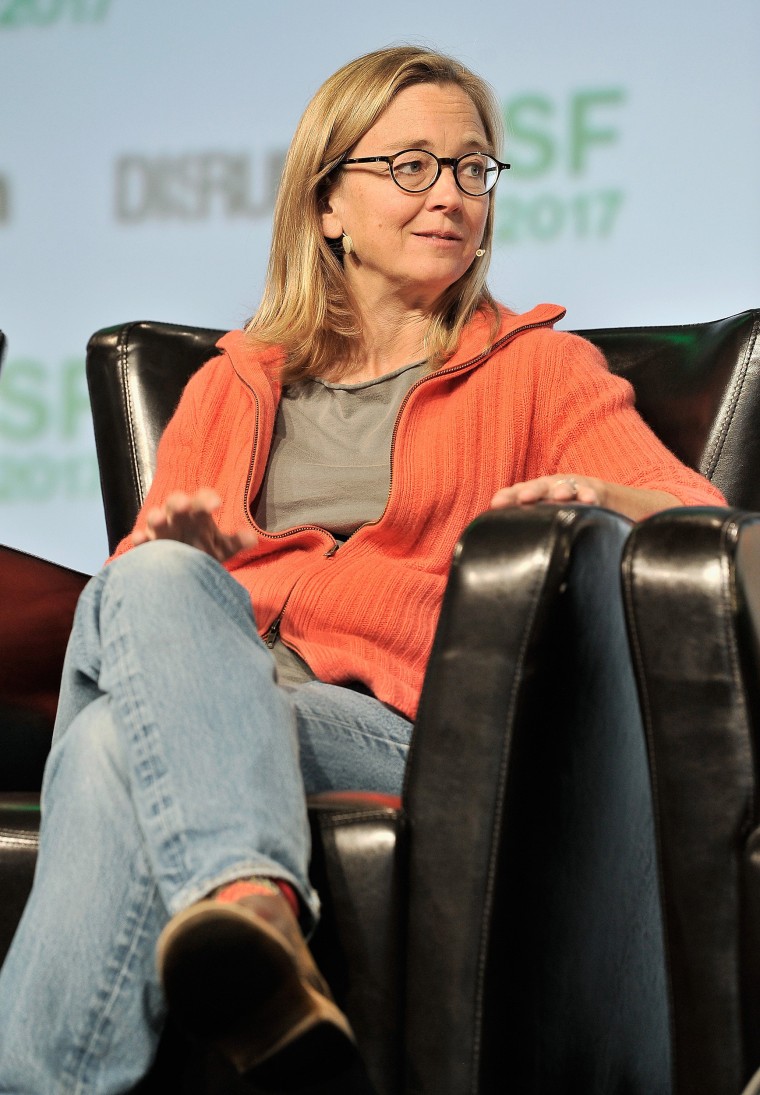 "It really got me thinking," says Scott. "'What was it about Sheryl that made it so seemingly easy for her to tell me [this], but also why had nobody told me for 15 years?' It was like I'd been walking through my whole career with a hunk of spinach between my teeth and nobody had had the courtesy to tell me it was there."
These days, Scott is the co-founder of Candor, LLC and author of "Radical Candor: Be a Kickass Boss without Losing your Humanity."
Her book, which was released last year, quickly received rave reviews from Sandberg, Jeff Kinney (author, Diary of a Wimpy Kid), Christa Quarles (CEO of Open Table), Gretchen Rubin (author The Happiness Project) and more.
"Kim Scott has a well-earned reputation as a kick-ass boss and a voice that CEOs take seriously," wrote Daniel Pink, author of the New York Times Bestseller The Happiness Project, in an Amazon review. "If you manage people ― whether it be 1 person or 1,000 — you need RADICAL CANDOR. Now."
Related: Daniel Pink on why timing in business is everything
So, what is Radical Candor? And why are so many big companies hiring Scott and her team to teach their managers about it?
"A really important part of Radical Candor is being willing to bring your whole self to work," says Scott. "To be more than just professional."
According to Scott, stringent professionalism is dangerous for any company.
"Very often people treat their bosses like tyrants to be toppled. They treat their peers like enemy combatants. They treat their employees like pawns on a chessboard. That's kind of what happens when you're just professional and you're not seeing the people you work with as fellow human beings. Being professional can be dangerous because it leads to apathy."
Radical Candor provides a solution to what Scott views as toxic professionalism by asking managers to do two things — care personally and challenge directly.
"Unfortunately, the Beatles got it wrong," says Scott. "Love is not all you need. You also need the other dimension, you also need the 'challenge directly' dimension of Radical Candor. Figuring out how to be willing to say the thing that might upset the other person because they need to hear it, because you do care about them is the essence of Radical Candor."
Despite pushing for new this new way to manage, Scott warns that people looking to implement Radical Candor into their workplaces should take caution to stick to the principles of the program. Otherwise, they risk veering into three danger areas: obnoxious aggression, manipulative insincerity, and ruinous empathy.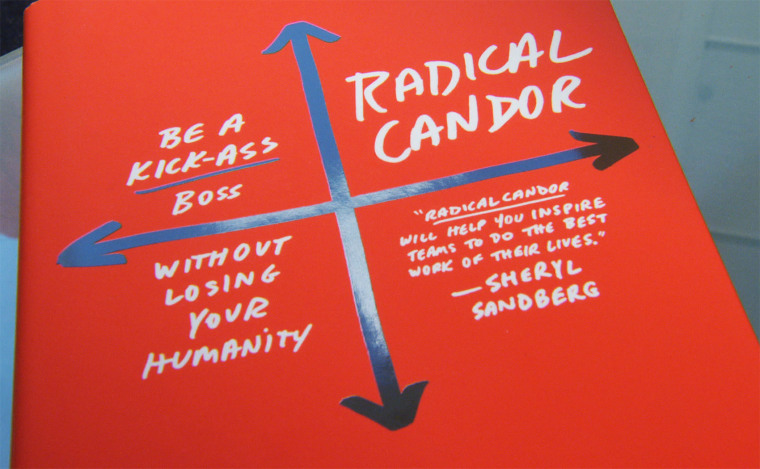 "We are all occasionally jerks to each other," says Scott. "We're so focused on criticizing something or fixing a problem that we forget to take a second to show that we care about the person we're talking to. That's obnoxious aggression."
"When you fail on both dimensions at the same time, and we all do, I call it manipulative insincerity," says Scott. "So when you neither show you care nor challenge directly, that's manipulating insincerity. That's passive aggressive behavior. It's also sort of the self-protective quadrant. I'm really busy, I'm really mad, I just don't have time to deal with this. I'm going to go shut my door and do my own work."
Scott says that manipulative insincerity comes with a high level of risk.
"It may work in the short term," says Scott. "It's not gonna work in the long run. You yourself will be miserable if you hang out too long in manipulative insincerity or obnoxious aggression. So it's bad for your team. It's also bad for you."
Despite the prevalence of obnoxious aggression and manipulative insincerity in the workplace, Scott says ruinous empathy is most pervasive and most deleterious to any growing organization.
"When you care so much that you're reluctant and unwilling to challenge directly, I call that ruinous empathy. Eighty five percent of the time, that's the mistake that we make at work and also, frankly, at home," says Scott. "[We're] so concerned about the other person's feelings that we're unwilling to tell them something that they could fix easily if we just told them that it was a problem."
Back at Evernote, O'Neill says that implementing Radical Candor at work has been transformative. The move has even helped him to identify his own blind spots.
"It's definitely been a journey for me," says O'Neill of his experience. "And it's been a journey for us at Evernote as well. You need to create the conditions and make it OK. Set the expectation and bring it into the open to make sure that people feel comfortable getting feedback."