Cone & Steiner in Seattle bills itself as "the corner store for the millennial generation." Dani Cone, the owner of the small chain, chose downtown Seattle as much for its location as she did for her personal connection to the Emerald City.
"I'm from here," says Cone. "My family is from here. [Cone & Steiner is] based off my great-grandfather's grocery store that was here in Seattle about 100 years ago." Her great-grandfather's store was also called Cone & Steiner.
Walking down the aisles, it's easy to understand why it appeals to its urban millennial audience. It has a grocery store, a wine bar, a gift shop, and a coffee bistro — everything that a multitasking Generation Y'er could want from a convenience store. It even has a club house-like area where customers can meet up, relax or play cards.
"I came in here for a gift for my wife, a birthday candle and card," says Joe, a Cone & Steiner customer. "And I see people here having a pint of beer. It's a nice community area."
Cone's commitment to building communities, encouraging entrepreneurship, and rallying people around local goods speaks to a larger shift in the way consumers behave today. They place a high value on sustainability all the way up to the corporate level. The "shop local" movements cropping up across the country highlight the American consumer's desire to know how his or her goods are made and where they come from. The technology-native generations and their technology-fluent counterparts expect a certain level of convenience from all of their shopping and lifestyle experiences now. They aspire to live their lives and spend their dollars with purpose.
At Cone & Steiner, the wine, cheese, meats, breads, chocolates, coffee, soda, and gifts are made primarily by local artisans.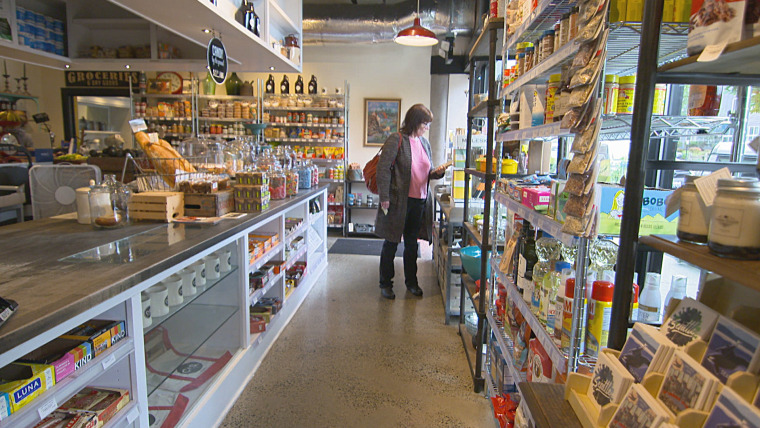 When the Velouria, an independent clothing store for women, opened next door to the Pioneer Street location, Cone tore down the wall that separated the two businesses. When Hello Robin opened next to Cone's Capital Hill store, Cone reached out to provide support to the owners of the bakery.
"We store our excess ingredients over there," says Robin Wehl Martin, Hello Robin owner. "We have a really nice relationship with their staff. Customers just flow back and forth. It's really nice. Customers that weren't aware of Cone & Steiner see through the window and vice versa."
"We believe in creating opportunity on all sides of the counter, which means with our team, with our customers and with our vendors," says Cone. "This isn't the Dani Cone Show. This is us."
Erin Nelson heads "Seattle Made," a local manufacturer's advocacy group. She says that businesses like Cone & Steiner help cities like Seattle to thrive.
"There is an exponential multiplier effect in terms of the amount of money that stays in the community when you are having local retail, local manufacturing, and employ locals," says Nelson.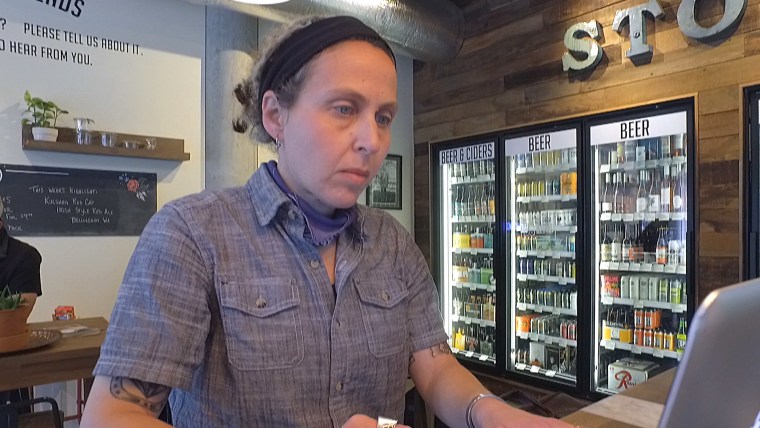 The multiplier effect, a phenomenon that occurs when a community increases its income, economic activity and financial strength by spending and keeping more money in the community than it sends outside of it, has been receiving a lot of attention recently.
The Look local First Campaign found that shifting only 5 percent of the Greater Des Moines area's spending from big box stores to local retailers generated more than $1 billion for the community and created almost 6,500 jobs.
Today, Cone & Steiner is poised to become a true Seattle influencer. However, Cone does not rule out the possibility of expanding her brands beyond her corner of the west coast.
"I mean, it's a business," laughs Cone. "In a for-profit business, if our business is not viable and successful, then I can't create jobs. I can't create that shelf space for local vendors. I can't create a community place for people. I can't do any of these things."
And Cone has some great Seattle-born business success to look up to.
"Everybody starts someplace, right?" says Cone. "Starbucks started somewhere. It happened to have started here. So, shopping local can lead to huge. It's not just help out a little guy."