When Gi Automotive owner, Amber Blonigan, decided to open an L.A.-based repair and service shop for luxury cars, virtually no one took her seriously. She was in her mid-twenties, the mother of a newborn and lacked any experience in the industry.
"Everybody blew me off," says Blonigan. "So many people were looking at me going, 'Yah, she's not going to pull through this.'"
In the male dominated industry of the fast and furious, few believed that Blonigan would survive.
"A lot of people…made fun of me and tried to sabotage my business, or take credit for the successes I have had," says Blonigan.
Women in male-dominated industries are no stranger to naysayers and resistance. The news media is rife with reports of women who've felt shut out and discriminated against by their male colleagues.
In 2017, Google fired engineer James Damore after he released an internal memo that seemed to rationalize inequality in the tech community, and asked Google to "de-moralize diversity," "de-emphasize empathy," and "prioritize intention," among other list items.
Ellen Pao made headlines in 2012 after she unsuccessfully sued Kleiner Perkins for gender discrimination. She made the news again in 2016 when she released a book draft in which she claimed that she was asked to resign as CEO of Reddit after pushing to protect women at the company and on the site.
Nevertheless, despite the all the roadblocks along the way, women have persisted and been able to achieve impressive successes.
Blonigan has turned Gi Automotive into one of the top destinations for car enthusiasts in Los Angeles.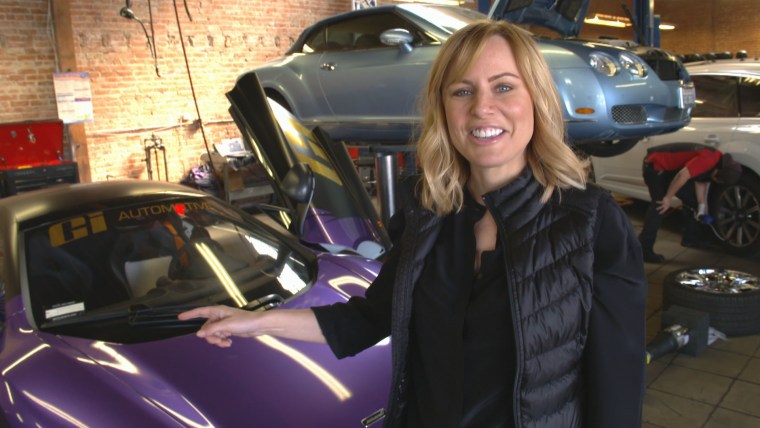 Now, after 14 years in business, she's figured out ways to build credibility and earn respect, in a space that can be far from supportive. Here are a few of her tips:
Don't play the female card
Blonigan doesn't believe in playing the female card as an excuse for failures or struggles.
"I will never be a victim, like 'Poor me, I'm a girl. It was so hard,'" says Blonigan. "Everybody has their challenges and things they struggle with."
When problems arise for women in male-dominated businesses, Blonigan believes that staying focused on the resolutions and end goals is the only way to go.
Confront criticism head on
Despite her early success and steady growth, critics have always surrounded the LA entrepreneur. When facing nasty words or actions from competitors, she doesn't believe in wasting time crafting clever comebacks. Instead, Blonigan deals with the issues, head on.
Related: Hiring women in male-dominated industries
"If it seems like something that is worth a response, I just try to confront them directly," says Blonigan. "And walk into their place of business and have a civilized conversation."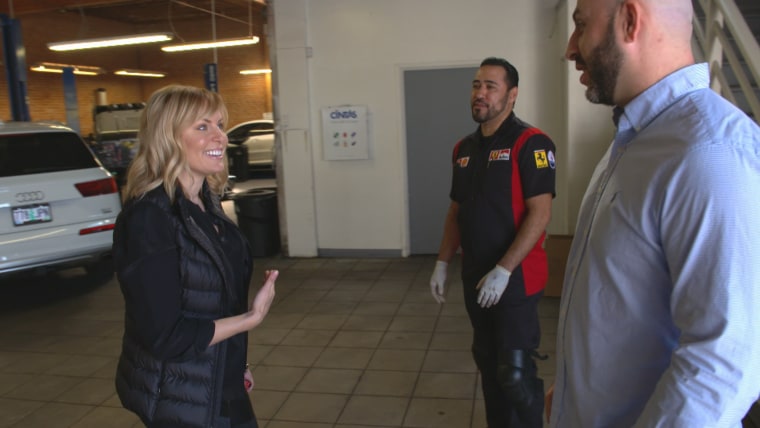 "Sometimes I have a great response, and sometimes I don't," says Blonigan with a laugh.
One time, she showed up at a competitor's place of business and was shocked when the owner refused to answer the door. "I'm like 5'7 and 120 lbs. I'm not trying to be scary here!"
Don't fear failure and keep moving forward
"If you don't fail, you don't succeed," says Blonigan. "Most people are so afraid, like 'Oh my gosh, if I do this, I might fail and people might judge me.'"
However, Blonigan refused to let a fear of failure stop her.
"People are going to do what they are going to do. I'm not going to really give them my energy," she says. "I just get up every day and move forward."
Blonigan's forward-focused determination, fearless attitude and very thick skin have proven to be a winning formula in the highly competitive car industry. She's finally reached a point in her career where her reputation is strong, and her credibility isn't in question.
Amber has also become a major inspiration for many. "I have girls from all over the country who write me letters or send me messages on social media that say I'm their hero," she says. "So things like that make me want to keep going."