If you thought there were a lot of patent battles, you haven't seen anything yet.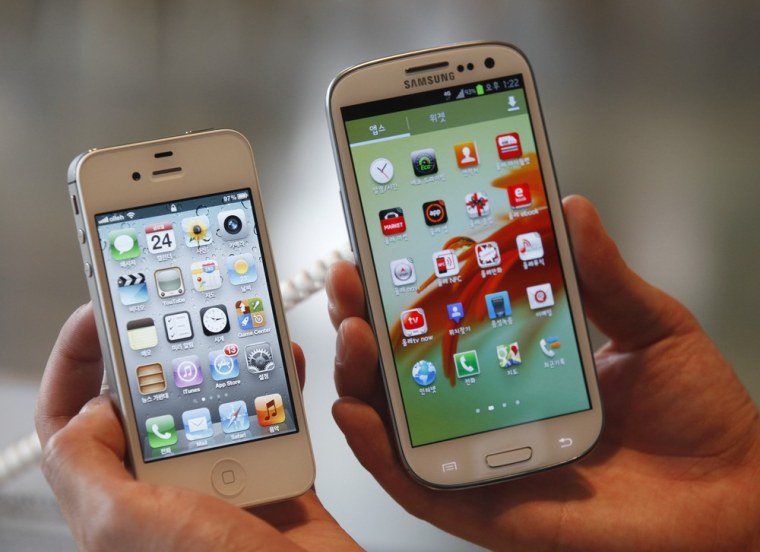 Clashes between tech titans are likely to become more prevalent since the Obama administration rejected an import ban on older iPhone and iPad models on the AT&T network, said Chris Carani, a partner at the law firm McAndrews Held & Malloy.
It was the first presidential veto of its kind in 25 years.
(Read more: Apple import veto risks undermining patent protection push )
The ban, ordered by the U.S. International Trade Commission, was to go into effect Monday. It stemmed from a lawsuit between Samsung and Apple regarding a "standard essential patent," which is a patented technology that is used across various devices and meets a technical standard.
For example, 3G technology, which is used in mobile devices such as smartphones and tablets. Because a standard essential patent covers technology that is necessary for companies to compete in a certain field, companies holding those patents are required to license it on "fair, reasonable and nondiscriminatory" rates.
(Read more: Ban on sales of certain Apple products overturned )
In the case of Samsung and Apple, Samsung said that the iPhone maker was not willing to negotiate a fair rate to license its patented technology, which was a technology related to the interoperability of devices. So, Samsung took its battle to the ITC, seeking a ban on the older Apple devices, which Samsung believed infringed its patent.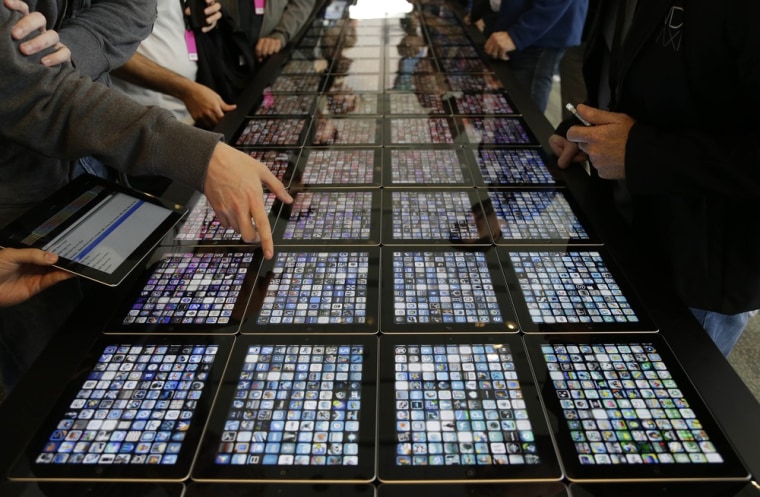 "The issue here: Was there a game of 'holdup?' In other words, was Samsung holding up competitors—in this case, Apple—or was Apple playing holdout and refusing to license this patent?" Carani said. In this case, the president clearly felt it was Samsung holding up Apple, he said.
There are typically two avenues for pursuing this type of infringement allegation: Companies can go to court or lodge a complaint via the ITC, an executive-branch agency that decides only on injunctions—not money damages.
In recent conflicts, tech companies have tended to favor the ITC route, Carani said.
"It's a much quicker route. Where it would take one year to go through the ITC, it would take three years to go through the district courts," Carani said. "But now that injunctive relief may not be possible, or become strictly limited, that avenue is foreclosed. I think this brings more certainty to the tech wars."
Tech companies pursuing a fight over standard essential patents will now likely take their case to U.S. district courts because the ITC strategy isn't as safe a bet, Carani said.
"There are two main remedies you are after in these cases: One is monetary damages and the other is injunctive relief. ... Almost every device out there has some type of standard essential patent or implicates some standard essential patent, so if you remove the threat of injunctive relief in these cases ... that risk has also been removed," he said.
"So what you are going to see is a shift away from the ITC," Carani said. "In fact, there may be parties already withdrawing their current complaints at the ITC and moving to district courts and pursuing more traditional remedies of monetary relief," he said.
—By CNBC's Cadie Thompson. Follow her on Twitter @CadieThompson.
More business news:
Follow NBCNews.com business onTwitter and Facebook