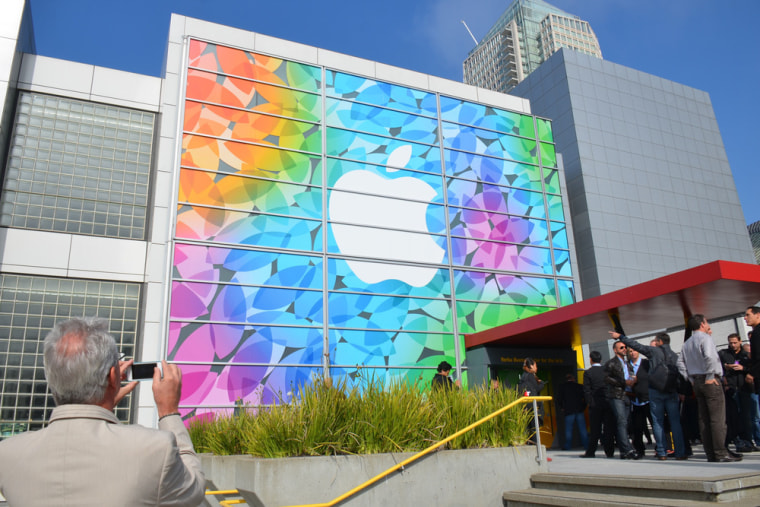 Billionaire Carl Icahn has asked Apple to begin an immediate $150 billion buyback offer aimed at boosting Apple's value for investors, a source told CNBC.
In a letter to Apple CEO Tim Cook on Thursday morning, issued in conjunction with Icahn's new website "Shareholders Square Table," Icahn praises Cook's leadership, but says the share buyback needs to be substantial.
If the buyback is approved, it would be the largest in history by a wide margin.
Icahn also said he would not be using any of the Apple shares he owns in the tender offer. "There is nothing short term about my intentions here," he said.

Icahn's stake in the technology giant is now 4.7 million shares, up from 4 million, making his total stake roughly $2.46 billion, the source told CNBC.
The letter comes after Icahn urged Cook to use Apple's $150 billion in surplus cash to buy back company shares.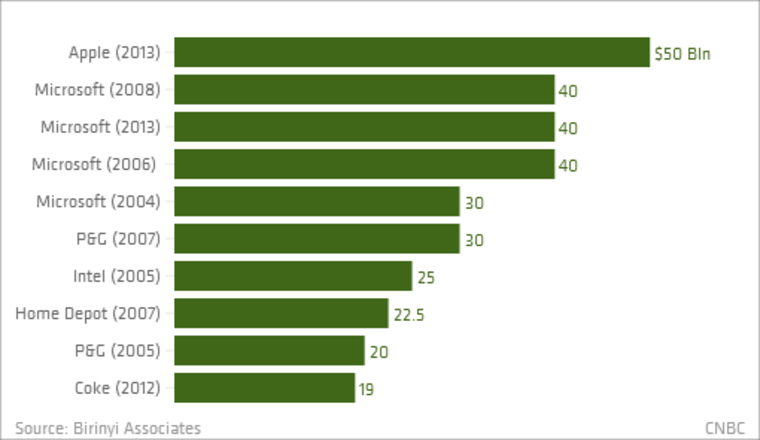 "We want to be very clear that we could not be more supportive of you, the existing management team, the culture at Apple and the innovative spirit it engenders. The criticism we have as shareholders has nothing to do with your management leadership or operational strategy. Our criticism relates to one thing only: the size and timeframe of Apple's buyback program. It is obvious to us that it should be much bigger and immediate," the letter says.

In an earlier interview with CNBC, Icahn said he would not be dropping this issue.

"I feel very strongly about this," Icahn told CNBC after his meeting with Cook. "I can't promise you the stock will go up and I can't promise you they will do the buyback. But I can promise you that I'm not going away until they hear a lot more from me concerning this."
Later Thursday, Icahn told CNBC that the massive buyback he is pushing for is a "no brainer," and that he would consider taking his argument straight to other shareholders, in what's known as a proxy fight, to persuade Apple to make the move.
"If they don't do it, we'll test the waters and see if the shareholders want us to do it and if we could win," Icahn told CNBC. "We've said we're not going away. I've said that to (CEO) Tim (Cook) and I'll say it again."
Related stories:
Apple now hoards 10% of US corporate cash