Is Lululemon Athletica's pain Gap's gain?
From its chairman making controversial comments that implied some women's figures were to blame for pilling yoga pants to complaints its fabric was too sheer, Lululemon has been trying to bounce back from bad publicity.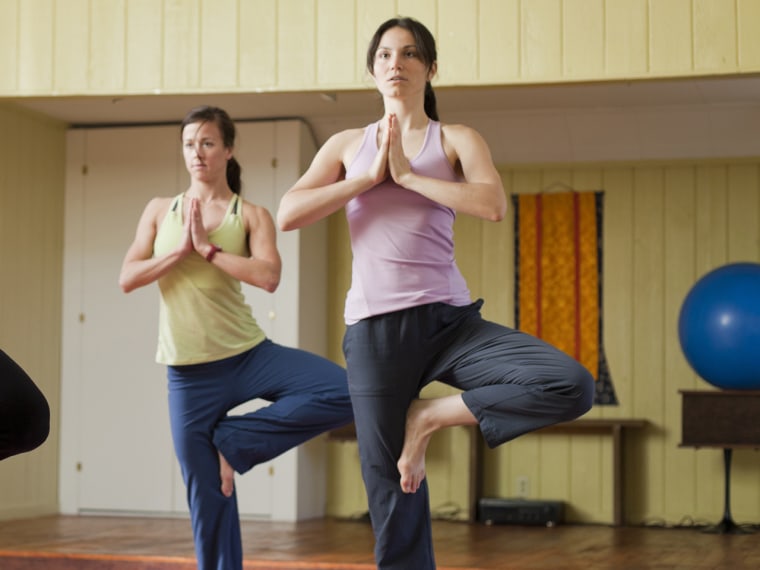 These missteps, combined with its ongoing search for a CEO, are ratcheting up the risk to Lululemon's business, according to Sam Poser, an analyst at Sterne Agee, who downgraded the retailer's shares Thursday to "underperform." 
"The company culture and the leadership is as ... important [as] how good the pants make a woman's derriere look," Poser said in a research note. "The six-month hunt for a new CEO is likely causing some internal issues. ... Also, we contend that finding a new CEO who will embrace and enhance the culture LULU embraces is like searching for a needle in haystack."
Lululemon declined a request to comment on recent events and their potential to impact its business.
But analysts said the situation could leave the door wide open for competitors, who have been aggressively pumping up their activewear offerings and ramping up their businesses to seize market share from Lululemon.
TJ Maxx and Nordstrom Rack could stand to benefit because they sell less expensive, designer alternatives. That could be compelling for consumers who have been tightening their purse strings and may be growing wary of shelling out $100 a pop for yoga pants.
For those longing for high-end workout fashion and quality, the biggest winner could be Gap, which operates its own premium workout apparel chain Athleta.
Gap is opening more Athleta stores — including a third one in New York City on Wednesday. In its last earnings report, the retailer said it planned to open 19 stores between August and the end of fiscal 2013. That would give it 65 U.S. stores.
Athleta is the No. 1 retailer to profit from Lululemon's problems, according to Stacey Widlitz of SW Retail Advisors. She said Athleta has hired great talent and it's replicating the Lululemon success story.

"Lululemon definitely has a very loyal customer base. ... But, how many more mistakes can you make until consumers open their minds to another option?" asked Widlitz. "From a technology standpoint, it is superior. But if you go to an Athleta store, they do a great job, as well."
Lululemon's exclusive fabric technology is not hype, Widlitz said. But, she acknowledged, every retailer is trying to jump onto the activewear bandwagon — including L Brands' Victoria's Secret, which has been pushing new sports bras designed for high-impact workouts. 
"If you are hardcore in terms of running or yoga, you need it to fit right. You can't have things falling down on you when you do yoga. But, it's also a fashion statement. Lululemon is the 'it' brand," added Widlitz.
Victoria's Secret declined to comment on plans to expand its activewear business.

Although Poser expects it will be hard for Lululemon to sustain its current stock value if it alienates its customers, it still has plenty of fans. 
Erika Nord considers herself a loyal Lululemon customer. The 25-year-old Manhattan resident browses Lululemon stores about once a month, and typically wears the line to spin classes. She buys an item there about once every three months and has never returned anything.
"I don't think the quality issues have deterred me from shopping there that much," said Nord, who is attracted to the fashion over the technology.
Another fan is Elisa Rubin, a 41-year-old stay-at-home mom in a Philadelphia suburb and a serious runner. She refers to her Lululemon fitness gear as her "uniform."
"Everything I have bought from there has held up continuously — the fit, the color and the shape," said Rubin. "I can walk into Lululemon and I can find my size, pick it up and go." She has had one pair of pants for four years and still wears them weekly. Rubin said she expects the higher price tag is justified by the quality.
But, when asked if she'd check out Athleta if one moved into the neighborhood, she said "probably."
That possibility should be enough to keep Lululemon working through the pain.
—By CNBC's Stephanie Landsman. Follow her on Twitter @StephLandsman.
Related stories:
Lululemon deals with new round of complaints about yoga pants
What Thanksgiving workers will get