Don't break out the Champagne yet...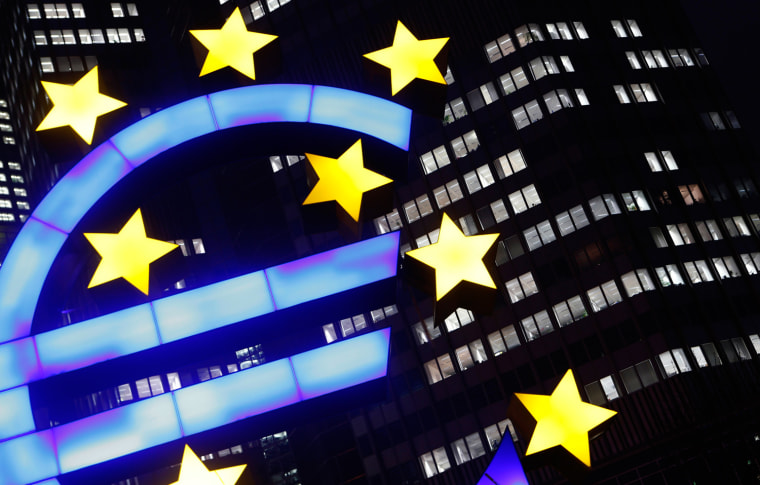 The good news is that the euro zone is officially out of the recession. The bad news? The growth was driven mostly by France and Germany and unemployment in the 17-nation block is still high.
The euro zone posted 0.3 percent growth in the second quarter of 2013 compared with the first quarter, beating expectations for 0.2 percent growth and signaling the end of the longest recession in continental Europe in over 40 years.
Although the news was cheered, unemployment remains stubbornly high in the euro zone, at 12.1 percent in June and analysts warned that Europe's crisis had not disappeared yet.
"[Europe is] beyond the worst - I'm not sure we've turned the corner yet but it does feel better and at least it's a positive number after 18 months of negative, negative, negative," Daragh Maher, said senior foreign exchange strategist at HSBC.
Carsten Brzeski, senior economist at ING, agreed the euro zone still had a long way to go before positive growth numbers could honestly be called recovery. "But relief should stand above skepticism, at least for one day," he said.
Earlier, Germany and France posted forecast-beating growth in the second quarter. Germany's economy grew by 0.7 percent in the second quarter from the first, as domestic public and private consumption picked up. Meanwhile, France leaped out of a recession, posting 0.5 percent growth in the second quarter, way above expectations of 0.2 percent growth.
Despite the apparent recovery, the Netherlands, Spain and Italy were still in contraction in the second quarter.
"We've had a signal that the worst in terms of economic activity is behind us, we're entering a new period which is likely to be extended, which is likely to be a long period of sluggish recovery, very slow growth but still very weak," said Jean-Michel Six, managing director at Standard & Poor's.
The euro zone growth of 0.3, according to the European Union's statistics office Eurostat, was better than the forecast growth of 0.2 percent that a Reuters poll predicted. That compared with around 0.4 percent growth in the quarter - 1.7 percent annualized - in the United States, considered one of the bright spots of the global recovery. 
"For next year, our projections show the (European) recovery should be on a more solid footing, as long as we can continue to avoid new political crises and detrimental market turbulence," EU Economic and Monetary Affairs Commissioner Olli Rehn said. 
Improvement was noticeable elsewhere in the bloc. Bailed-out Portugal's GDP leaped 1.1 percent in the quarter due to higher exports and an easing of previous investment contraction. 

Austria and Finland also saw improved growth. 
(Reuters contributed to this report)