Just a week ago, skeptics were laughing at Shawn "Jay Z" Carter, wannabe sports agent.
Not any more.
The New York media and sports agent rivals this year derisively dubbed Jay Z the "Rookie" after he seduced Yankees second baseman Robinson Cano away from super-agent Scott Boras. Watching him make missteps, while even lesser-known agents were cashing in on $1 billion worth of new contracts this off-season, critics scoffed that Jay Z was playing out of his league.
Then Thursday, only hours before his nine Grammy nominations were announced, the hip-hop power broker (reportedly worth $500 million) found a willing suitor for Cano in the Seattle Mariners — Nintendo owns a 55 percent controlling share of the team — and landed the player $240 million for 10 years. It's the third largest free agent contract in history.
Last week, when it had leaked to the New York media that Cano wanted $310 million for 10 years, rival agents were pointing out the "Rookie's" mistakes to CNBC.
"The key is to create mystery, speculation on who's bidding. If you don't create mystery, you lose bidders immediately," said an agent who represents a prominent Dodger player and who asked not to be named.

"The Dodgers said, 'We are not in the bidding.' You must keep things like that as quiet as possible. The best thing is to say as little as possible. No one should know what's going on. A team has to be scared that they're losing a player. ... The first mistake was letting that $310 million figure out there. Being quiet is the best and only strategy in a market that's hotter than ever."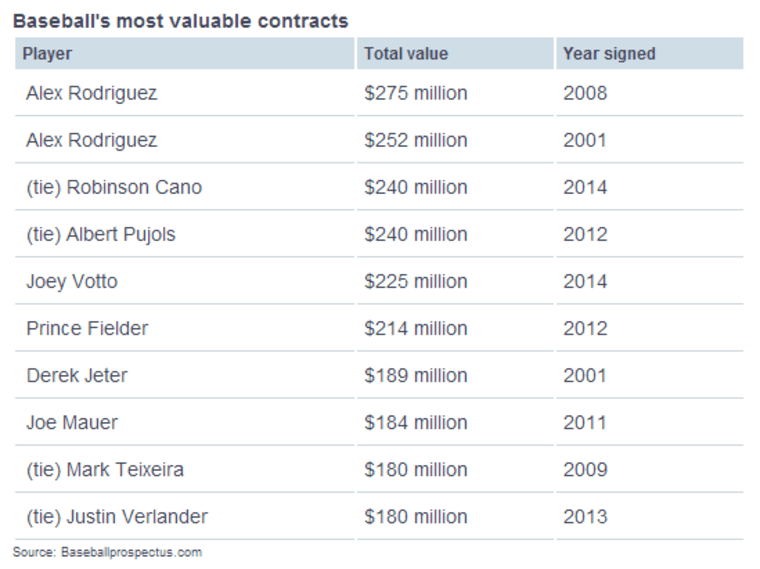 "The perception is that it's all Jay Z's victory," said Florida sports lawyer Darren Heitner, founder of the Sports Agent Blog.
"This deal takes Cano until he's 41 years old, meaning players still have leverage," Heitner said. "I thought 10-year deals were dead. Though there's a $70 million discount off that $310 figure (that Cano wanted), it's a fantastic agreement. Ripped by the media, the deal now lets Jay Z be perceived as the able negotiator."
Jay Z and Boras did not respond to requests for comment.
The Cano deal has its flaws: He had to be moved to Seattle, a full continent away from media-charged New York, where Cano could possibly garner millions in endorsements. Still, Jay Z fulfilled his primary responsibility: He showed Cano the money. It barely matters if the Mariners were only desperate to boost their lackluster brand. The Yankees adamantly refused to agree to 10 years and objected to giving their All-Star, .300-plus hitter more than a seven-year, $175 million pact.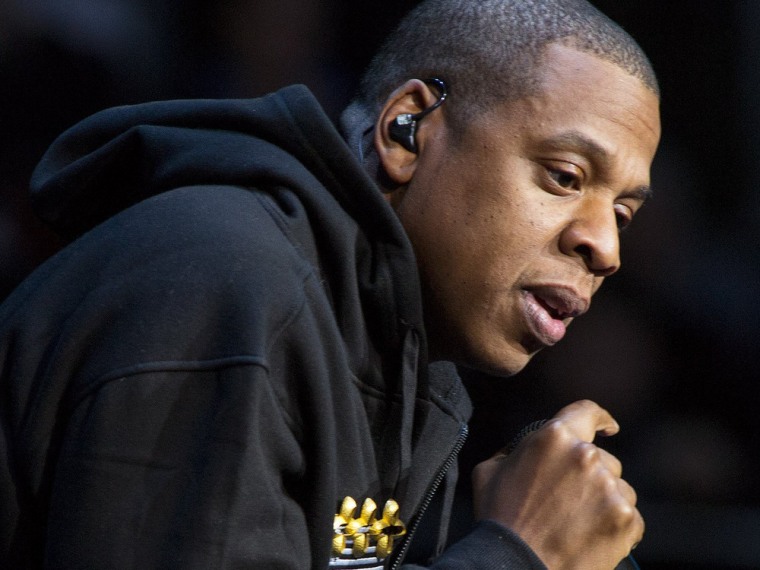 Jay Z certainly faced challenges with Cano. Skeptics charged that his agency, Roc Nation, failed to create enough bidders for the second baseman. 
Jay Z, who also represents basketball's Kevin Durant and football wide receiver Victor Cruz, brashly congratulated himself earlier this year after he wooed Cano away from Boras, who still holds the records for negotiating the first- and second-most valuable baseball contracts in history, both for Yankee Alex Rodriguez.
Dissing Boras in the song "Crown," Jay Z says, "Scott Boras, you over baby, Robinson Cano, you coming with me."

Boras countered in The Wall Street Journal, "Anyone who thinks playing the game of baseball is like being an artist knows nothing about the game. … I don't worry about others. … When your agent wears a Yankee hat, how seriously are they going to take you?"
Feeling the Cano deal bolsters the rapper's aura of "invincibility," Zack O'Malley Greenburg, the author of Jay Z bio "Empire State of Mind," told CNBC: "Athletes look up to Jay Z for his business moves. This deal only strengthens his attractiveness to other players, certainly if a guy wants headlines."

—By Ed Kiersch, special to CNBC.com.

Related stories: 
The highest paid players in major sports