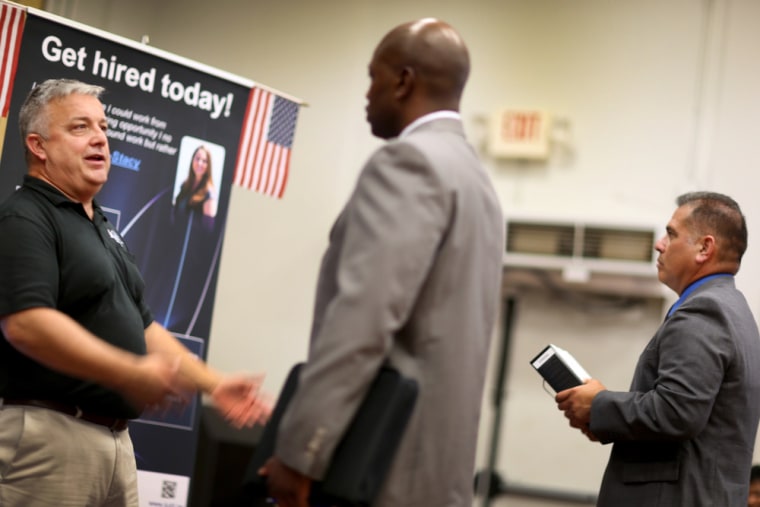 The number of Americans filing new claims for unemployment benefits fell less than expected last week as California continued to process a backlog of applications caused by computer problems. 

Initial claims for state unemployment benefits fell 12,000 to a seasonally adjusted 350,000, the Labor Department said on Thursday. Claims for the prior week were revised to show 4,000 more applications filed than previously reported. 
Economists polled by Reuters had expected first-time applications to fall to 340,000 last week. 
A Labor Department analyst said claims from the backlog in California were still working their way through the system. 
Technical problems as California converted to a new computer system have distorted the claims data since September, making it difficult to get a clear read of labor market conditions. 
A 16-day partial shutdown of the federal government also pushed up claims in recent weeks as furloughed nonfederal workers applied for benefits. Claims filed by federal employees fell 25,939 in the week ended October 12. 
The four-week moving average for new claims, considered a better measure of labor market trends, rose 10,750 to 348,250. 
The number of people still receiving benefits under regular state programs after an initial week of aid fell 8,000 to 2.87 million in the week ended October 12. 
The so-called continuing claims data covered the October household survey week from which the unemployment rate is derived. Continuing claims increased between the September and October household surveys, suggesting a rise in the unemployment rate. 
But the government shutdown which lasted through the survey period could have affected the gathering of responses and resulted in a smaller sample from which to construct the jobless rate.