22 N Garfield Ave, Wenatchee Wash.
For sale: $2.98 million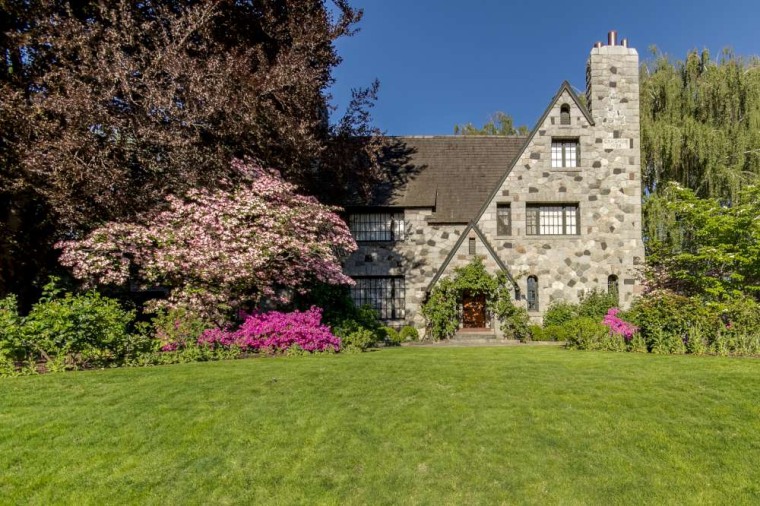 Stone homes are an anomaly on the West Coast. Finding one smack dab in central Washington state is even more so.
But when Charles H. Muirhead set out to build his home in Wenatchee in 1928, he didn't care about anomalies. He wanted to live in a stone home — a home that reminded him of his Scottish heritage, explained listing agent Jeff Hallman.
"He met another guy who also wanted a rock home, and he told the gentleman, 'If you sell me this property, we'll get a rock home built both for you and for me,'" said Hallman.
And two stone homes it was: one built from river rock and the other of chiseled granite, situated in a city better known for its apple production than European architecture.
The chiseled granite residence was named "Craigmuir," which is a combination of "craig" meaning "rock" in Scottish Gaelic, and the first half of Muirhead's last name. Craigmuir took seven years to complete.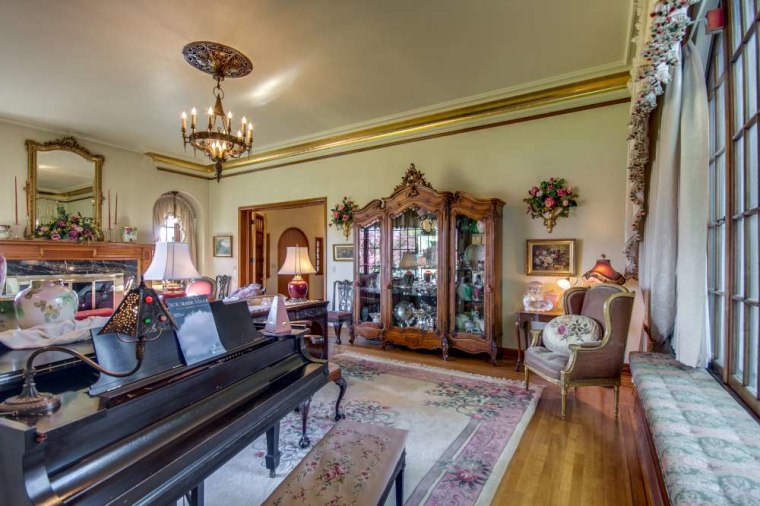 Fortunately for Muirhead, granite was plentiful since the nearby Cascade Mountains offered an abundance of the material, which was sourced from a cliff in Mount Index. The stone was shaped and chiseled individually on site. Wood craftsmen built the home using a timber-frame construction. Remarkably, the roof was constructed without using a single nail; it was assembled using precision cutting and wooden dowels for support.
The final piece is a work of art and dedication, says Hallman.
"Love was the one defining character that made this home special," Hallman said. "Number one, when it was originally designed, the guy did it out of love. Then when the craftsmen built it, they did such a great job — they clearly loved what they did."
Finally, Hallman explains, the current owners, Marc and Kathy Ball, made upgrades while maintaining the home's rich integrity.
Significant updates were made throughout, including renovations to the bathroom and kitchen. Plus, they added a media room and workout room and a walk-in closet in the master bedroom. Through it all, existing moldings were matched, and gold leafing and wallpaper was replaced.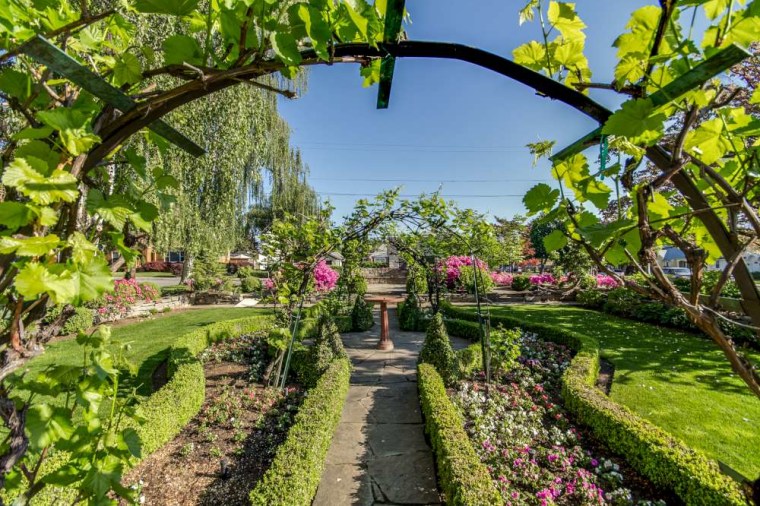 Measuring 10,000 square feet, Craigmuir sits on nearly an acre of land just up from the Columbia River in the heart of Wenatchee. The home has 15 rooms, five beds, three full baths and six fireplaces. The grounds feature a pool with spa and manicured rose gardens. (The neighboring river rock home still stands and is owned by someone else.)
Wentachee is about two and a half hours east of Seattle, and is significantly more affordable than the Emerald City, currently with a median list price of $216,900, compared to Seattle's median list price of $425,000.
According to Zillow's mortgage calculator, a monthly payment on Craigmuir Castle would be $11,460, assuming a 20 percent down payment with a 30-year-mortgage. Currently 305 homes are for sale in Wenatchee.
Related: 
Erika Riggs, a real estate writer for Zillow Blog, covers celebrity real estate, unusual properties and home design trends. Read more of her work here.