It's not uncommon for celebrities to buy the properties next to their homes to ensure privacy, but usually when they do this, the neighboring homes are already on the market.

But when you're Mark Zuckerberg and worth $19 billion, you can usually find a price that your neighbors would be willing to sell for.
According to property records, the Facebook CEO recently spent $30 million to buy four of his neighbors' homes.
Zuckerberg isn't taking over the properties, however. According to the San Jose Mercury News, the 29-year-old tech titan wants to be able to control how the properties surrounding his home are marketed and who they are sold to.
He first began buying the homes in December 2012 after learning of a developer's plans to capitalize on Zuckerberg's residence in the area.
Rather than risk a media firestorm, Zuckerberg spent the better part of the year buying three homes behind him and one next door. He is leasing the homes back to the former homeowners, the Mercury News reported. The latest sale closed just this week, the Silicon Valley Business Journal reported.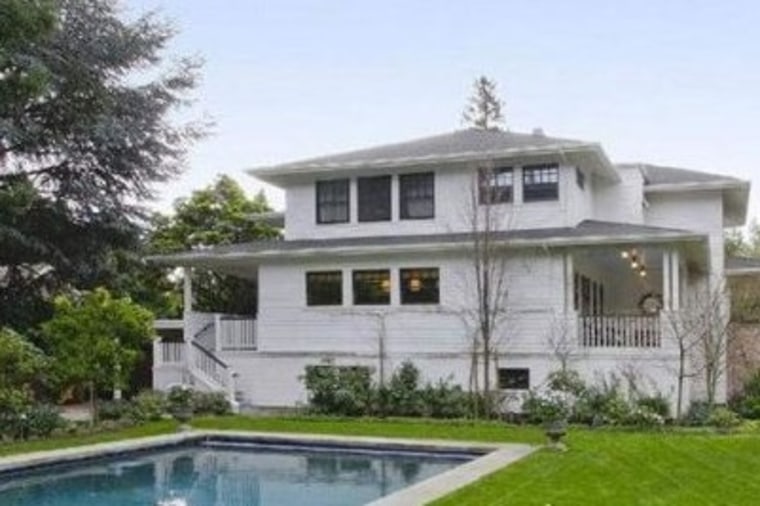 Silicon Valley real estate doesn't ever come cheap: The median home value in Palo Alto is $1.788 million (up 21.1 percent year-over-year), and in Zuckerberg's neighborhood of Crescent Park, the median home value is even higher at $3.062 million (up 23.7 percent year-over-year). However, Zuckerberg spent far more than the estimated value of many of his neighbors' residences.

According to Santa Clara property records, the homes were each purchased by a trust held by a manager at Iconiq Capital, a San Francisco firm that manages Zuckerberg's finances. One homeowner sold to Zuckerberg for $14 million. The home is 2,600 square feet — half the size of Zuckerberg's residence — and valued at $3.171 million. By comparison, Zuckerberg paid $7 million for his own 5,000-square-foot home in May 2011, which he also purchased under a trust. 

A Facebook spokeswoman, Genevieve Grdina, said the company declined comment. An email request for comment to Iconiq Capital was not returned.
The price tag isn't all that surprising, says Silicon Valley real estate agent Eric Boyenga of Intero Real Estate. He confirms that Palo Alto homes are always priced high, especially larger parcels.

"Larger parcels go at a premium," he said. "It's really supply and demand and how few of these parcels there are. The owners don't want to let them go at just any price."
Zuckerberg's home currently is a smaller lot, and although he is purchasing the surrounding homes as a privacy investment, down the road, he may be able to expand his lot line — and that in a limited market like Silicon Valley, is well worth $30 million.
"I think people look at it like, oh, that's crazy, but for Zuckerberg to get to those parcels, to actually own them, it's worth it," said Boyenga.
Zuckerberg also owns a home in San Francisco.
Related:
-NBCNews.com contributed to this report.
Erika Riggs, a real estate writer for Zillow Blog, covers celebrity real estate, unusual properties and home design trends. Read more of her work here.