"The ShamWow guy," Vince Offer, has returned after a sex scandal to clean up his act with a new product, "InVinceable." It isn't just a six-in-one kitchen cleaner, though. It's a comeback.
Four years after getting into a slugfest with an alleged prostitute — an incident that spawned a cringe-worthy mug shot and headlines like "ShamWow Guy Beats Up Cannibal Hooker" — the infomercial pitchman who became famous as an irreverent version of Billy Mays is launching a new product that's supposed to scrub persistent stains. Offer says the black mark on his name after the hooker incident had a silver lining.
"It probably saved my life," he said.

In an interview with NBC News, the infomercial star talked about his rise, his tumble, and his hopes for a return.
"Fame didn't change me," said Offer, 49, but, "money can buy anything." And with it, "you want more girls around you."
Becoming Vince
Born in Israel as Offer Shlomi, the future spiky-haired pitchman grew up in Sheepshead Bay, Brooklyn, in a Jewish and Italian neighborhood. Looking for something "less foreign," he started going by "Vince Offer" in 1986.

Crude humor flowed freely on the streets and stoops of Brooklyn back then, said Offer. "I grew up thinking everyone liked d*** jokes."
In the 1970s he was fascinated by the salesman in the "Crazy Eddie" commercials. But he was no "Crazy Eddie" in school. Offer says he was an average student and a little shy.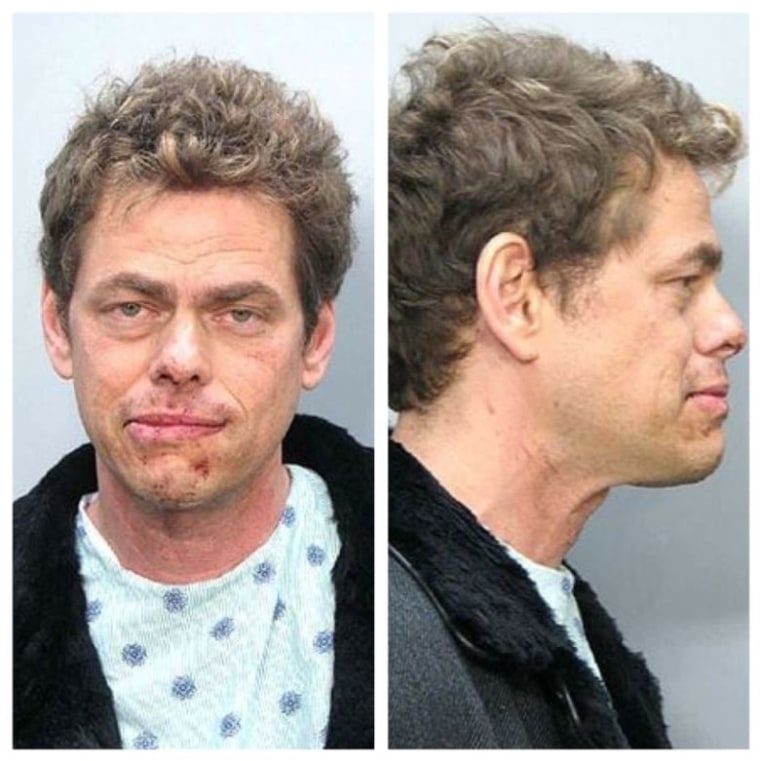 Lazy he wasn't, though. He said when he and his friends would shovel neighbors' driveways for cash in the winter, his pals would stop after two hours. He'd keep shoveling until 10 p.m.
But Los Angeles beckoned. He quit high school at 17 and left Brooklyn for the West Coast.
The L.A. hustle
To make money, he sold an early version of the "Slap Chop" food chopper at flea markets. From its sales, he made the "Underground Comedy Movie" in 1996, redeveloping shorts he made in the 1980s with a friend for cable access.

With sketches like "Miss America Bag Lady Pageant," and "Flirty Harry," a parody of 'Dirty Harry' with a beyond flamboyant detective, Offer said, "I found my calling."
"The hipster audience didn't like it," said Offer, but he enticed skateboarders and "freaks" from the sidewalk to showings at theaters he booked himself.
Hipsters weren't the only hard sell. Film distributors didn't bite either.
By 2002, broke, Vince was selling the ShamWow and Slap Chop at flea markets, saving enough to make an infomercial for his movie. He bought time from 2 a.m. to 4 a.m. on Comedy Central. 
It made money, he said, and something clicked. With direct TV marketing, he didn't have to please the gatekeepers of taste to make a sale.
In 2007, he took what worked for "Underground Comedy Movie" and shot an ad of the ShamWow pitch he had relentlessly honed. To the demonstrations used by other marketers for two decades, he added his sideways grin and Brooklyn charm.
Vince said that his secret is to be "very vanilla, with a touch of inappropriate."
The ad exploded infomercial conventions and went viral, landing him in the pop culture zeitgeist, and by his own account, selling "millions."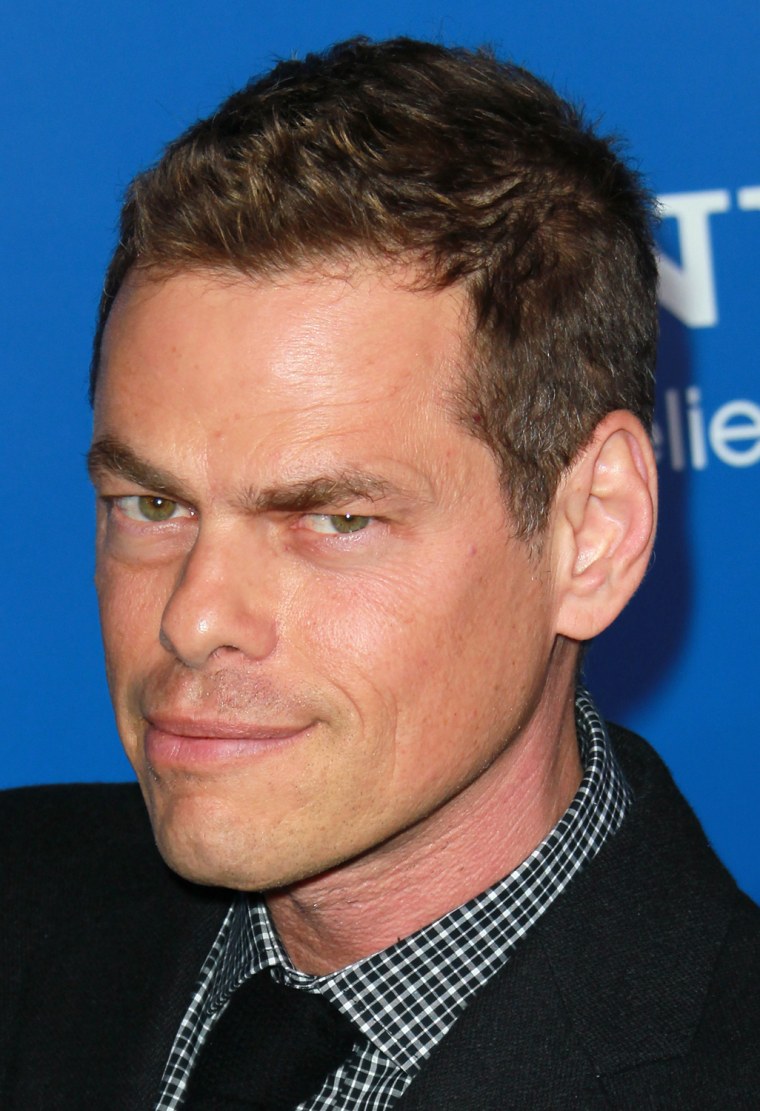 He refused to answer questions about how much money he raked in, but the chamois cloths can be bought wholesale in bundles of three for $.50. Vince sold them in packs of eight for $19.95, plus shipping and handling.
The infomercial machine
Like most infomercial producers, Vince didn't invent the products he's known for pitching. He found them by scouring flea markets, trademarked better names, and made funnier ads.

Because Vince owns his products, he can "push the envelope" more than other pitchmen, delivering "schticky" jokes and sexual innuendos with "cocky confidence," said Kevin Harrington, chairman of infomercial clearing house As Seen On TV, Inc.
While most demonstrators focus on function, "what he tries to come up with are demos that will make you laugh," said Harrington.
But jokes aren't enough. Infomercial producers have to find a reliable factory, get them a mold or drawings, and hire a fulfillment facility, a telemarketer to take orders and a media buyer to purchase air time. Then there's packaging, shipping, returns, customer service, an Internet storefront and more. A product that sells for $20 usually costs $2-$3 wholesale. After overhead costs, the hope is to squeeze out a $4-$5 profit.
A producer can also sell a commercial to a distributor, who then can sell the product to a retailer such as Wal-Mart. The per item profits for the producer are smaller, typically up to a $1 commission, but the volume can be massive. In some rare cases, royalties can add up to the millions.
Fall from infomercial grace
In 2009, while living in Miami, Offer hired an employee to take over processing orders. He thought it allowed him to let loose a little, he said.

Then, in February, he got into a fight with an alleged prostitute in his hotel room, according to police documents. Offer said it happened after a 12-hour drinking binge.
According to the police report, the woman bit his tongue and wouldn't let go. Vince struck her with his fists. The pair was arrested for aggravated battery, but prosecutors didn't press charges.
Attempts to reach Vince's co-defendant were unsuccessful.
"I have to take full responsibility," said Vince.
The viral forces that had made him famous soon made him notorious -- thanks to the excruciating mug shot.
After the arrest, he cut down on partying and recommitted to his work.

He developed a new infomercial for a washable lint roller, "The Schticky." At the same time, he produced a movie, "InAPPropriate Comedy," a rework and expansion of his previous film. The New York Times called the new movie "stunningly awful." Vince says it will break even by 2014 thanks to overseas and video-on-demand sales.
The remake
Now, after a career built on remaking other's products, Vince Offer is remaking himself. He says he's cut back to an occasional glass of wine. He and his girlfriend of two years recently returned from a three-week trip to Switzerland — the first break he's taken in months.

The "InVinceable" kitchen cleaner is scheduled to come out in September. Afterwards, Offer is considering a move behind the camera and producing infomercials starring others.
Unlike his earlier products, Offer says he didn't find the new one as an established flea market seller. Instead, he thought of the name first and designed a product around it.
It will take more than a new liquid cleanser to scrub away the hotel incident from ShamWow Guy's name. He hopes it's not indelible.
"People understand you make mistakes in life," said Vince. "Hopefully I won't make another mistake."
Email Ben Popken ben.popken@nbcuni.com or follow @bpopken or benpopkenwrites.com.
More business news: