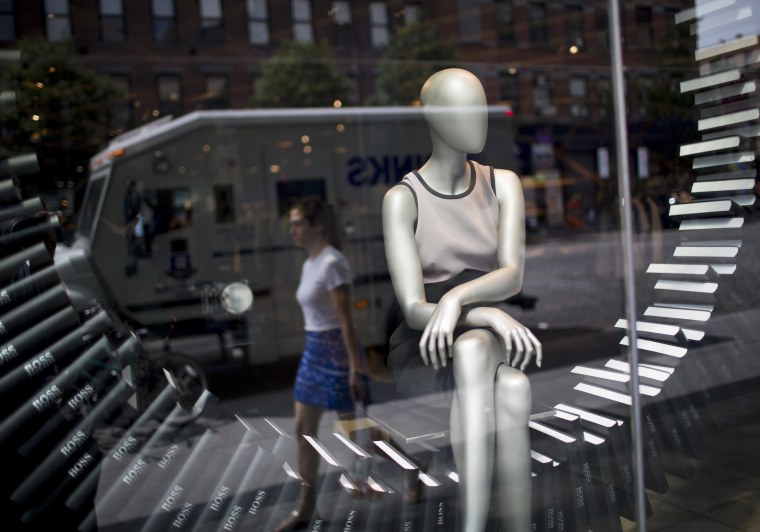 Sad shoppers are getting sadder. 

Findings from a new study show when we're feeling blue and socially isolated, we shop. Shopping, meanwhile, makes us even more depressed and alone. To fix it, we shop — and the vicious cycle continues.
But there's hope. It turns out there are three types of materialists in this world — and for one of them, shopping is a "virtuous" cycle that actually decreases loneliness over time.
For the study, a sample of more than 2,500 consumers over six years were asked how much they agreed with statements, such as: "It sometimes bothers me quite a bit that I can't afford to buy all the things I like," and "I enjoy buying things that are not practical." Study author Rik Pieters, a marketing professor at the Tilburg University in the Netherlands, then placed the shoppers in different materialist buckets and tested them for loneliness.
After poring over the questionnaires and running the numbers through a series of formulas, the evidence showed that over time, and regardless of income, materialism was associated with an increase in loneliness, and loneliness was associated with an increase in materialism.

Materialists aren't created equal
"Relationships can be hard. People can say no, but an iPad can't," Pieters told NBC News. While research indicates that when we're lonely our first impulse is to reconnect with others, it's often easier to go shopping.

Pieters was drawn to the topic because links between materialism and loneliness are so culturally ingrained that we accept them at face value, but the phenomenon has never been studied. The research that has been done on materialism — defined as the importance that people attach to acquiring and owning material possessions — has treated consumers as one lump. 

But not all materialists are created equal.

One of the three types of shoppers Pieters identified uses shopping as a medicine to feel differently. Shopping is a drug that gives them a fix when they're down or turns feeling normal into a buzz.
Another type of materialist shops as a means of social comparison. They agree with statements like "I admire people who own expensive things" and "It's important to have lots of things in life." 

'Back at square one'
For these types of consumers, shopping is a loneliness loop that only makes them sadder and feeling the need to acquire more stuff to fill the void.

After Dana Marlowe's father died, the 36-year-old IT consultant from Silver Springs, Md., noticed her mother spending more time in stores. "My mother shopped to buy us things to help take her mind off the terrible sadness and grief," she said. "She sometimes brought me with her on her shopping trips for company, and this reduced the anxiety of her daily life at that time."
Amanda Willis, 22, a waitress in Middletown N.J., is also aware she uses shopping to change her mood. Recently after a bad day at work she went out and bought a new dress and cocktail napkins with humorous phrases on them. She imagined she might use them during a dinner party. Back home, though, after she laid her purchases out on her bed she suddenly felt she spent too much on the dress and her friends would probably rebuff her dinner invitation.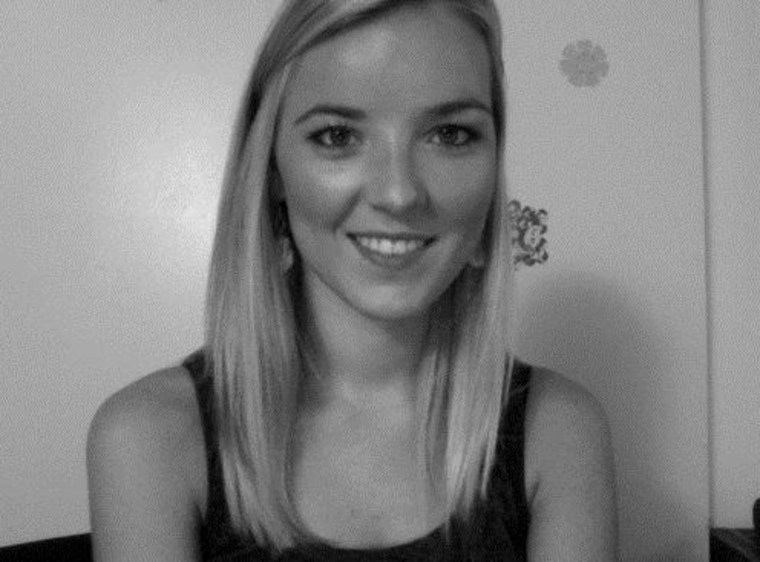 "You go out for retail therapy and end up with buyer's remorse," said Willis. "You're back at square one."
The contented consumer
However, Pieters also identified a third type of materialist who has managed to break out of the conspicuous consumption trap. They like comfort, luxury, and having a comfortable life. What's key, though, is this kind of person "is happy with what he has," said Pieters, whether that be a pair of Christian Louboutin designer heels, or an old frumpy couch.

"We have thought that it is universally dark and the root of all evil," said Pieters. "Materialism can actually be socially productive." For instance, a boat or fine table might be cherished for the social gatherings they allow.
"You want to be around people who are happy. You don't want to be around people who are saying 'if only, if only I could buy a new BMW, or sports yacht'," said Pieters. 
We shouldn't be afraid to like things, he said. From collectible ashtrays to new bike parts, "talk about it and that you like it and look for it and buy it."
The problem isn't materialism itself, Pieters said. "It's the why of materialism."
Follow Ben Popken @bpopken, benpopkenwrites.com, or email ben.popken@nbcuni.com.
More business news: