Toyota announced Monday that it is recalling nearly 800,000 hybrid sedans and cross-overs to fix a suspension problem that persists even after being fixed after a recall last year. 
The two vehicles covered by the latest service action are the 2010 Lexus HS250 hybrid and the 2006 through 2011 Toyota RAV4 crossover, the latter one of the maker's most popular models.

Read more: Car Market Winners and Losers - And How to Snag a Good Deal 
Toyota found that a fix put in place in August 2012 did not solve the problem.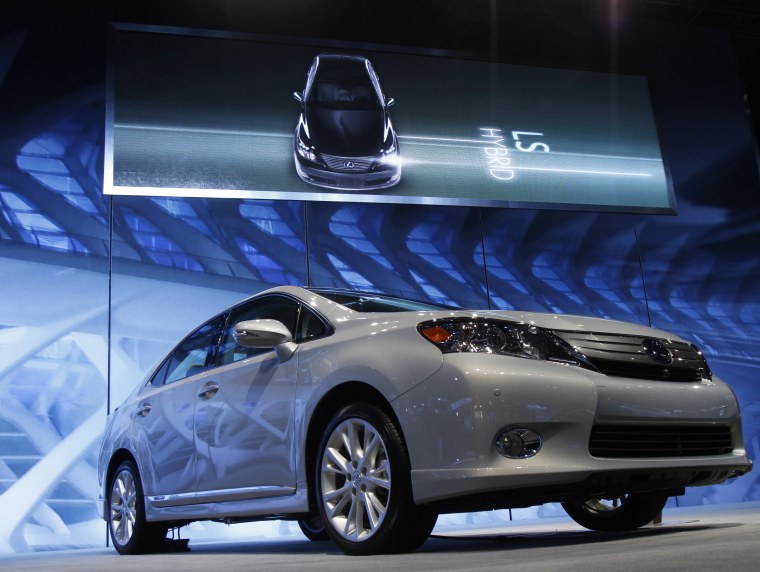 The original problem involved a wobbling rear suspension arm that could, over time, rust. That could lead to a suspension failure and, in a worst-case scenario, a crash. Toyota has since discovered that the nuts it used to adjust the alignment of the rear wheels on the two vehicles during the August 2012 recall were not tightened properly.
Read more: First Look, Audi's Newest Convertible, the A3 
The maker notified the National Highway Traffic Safety Administration that it will have to recall the same 780,000 vehicles to inspect for damage. The nuts will now be properly tightened and Toyota will also seal the rear lower suspension arms with an epoxy coating designed to prevent corrosion.
The maker says the entire recall process should be completed by mid-February. The inspection process began in June and Toyota told NHTSA that most of the vehicles it examined did not need further repairs. But Toyota also said it cannot know for sure which vehicles need the fix.
Read more: Honda Accord Hits 50 - MPG, That Is 
Several makers have had to repeat recalls in recent months. Honda notified thousands of owners that a repair meant to prevent the short-circuiting of a master power window switch might not have been sufficient.
Toyota Senior Vice President Bob Carter last week told reporters in Detroit that quality and safety are two of the maker's top priorities. He said the company had redoubled its efforts in the wake of a series of problems involving so-called unintended acceleration that led to the recall of more than 10 million Toyota products worldwide.
Read more: US Car Sales Boom Likely to Keep Building 
Compounding the issue, the maker has had more of its vehicles recalled than any other manufacturer operating in the U.S. during three of the last four years.
Despite such problems, Toyota's reputation has largely rebounded from its unintended acceleration problems, says George Peterson, chief analyst with AutoPacific, Inc., although he cautions that continuing problems with quality and safety could again tarnish the maker's long-standing reputation. 
Read more: ForJoy? Smart Hints at New 4-Seat Microcar with Odd Concept Vehicle