CORRECTION: This story has been corrected. The richest people in Maine and Delaware were transposed in an earlier version.
Most of us know the richest person in America (Bill Gates at $70 billion).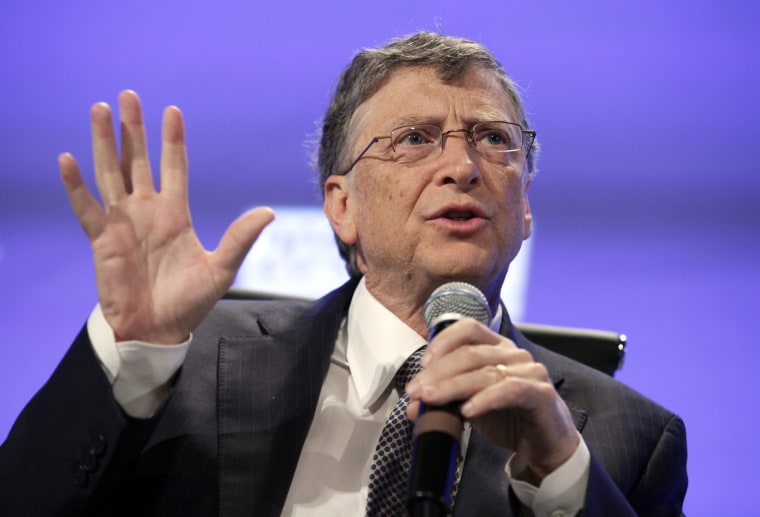 But what about the richest person in your state?
Wealth-X has put together a list of all 50 states with their top wealth holders. Surprisingly nine states don't have billionaires (and yet somehow they manage to function). It only took $300 million to be the richest Wyoming resident, and $400 million to be the wealth king of Alaska.
Granted, many of the super rich don't really "live" anywhere, since they flit from home to home and state to state. Wealth-X used the business address for each wealth holder to determine residence.

Here's the list, by state, person and net worth value after valuation, in billions of dollars:
Alabama, Jonathan Nelson, 1.5

Alaska, Robert Gillam, 0.4

Arizona, Bruce Halle Sr., 4.4

Arkansas, James Walton, 37.1

California, Lawrence Ellison, 46.4

Colorado, Charles Ergen, 13.7

Connecticut, Raymond Dalio, 13.4

Delaware, Robert Gore, 0.8

Florida, Micky Arison, 5.9

Georgia, Anne Cox Chambers, 11.4

Hawaii, Jay Shidler, 0.7

Idaho, Frank Vandersloot, 1.2

Illinois, Samuel Zell, 3.8

Indiana, Gayle Cook, 4.8

Iowa, Dennis Albaugh, 1.6

Kansas, David Koch, 41.5

Kentucky, Brad M. Kelley, 1.9

Louisiana, Thomas Benson, 1.3

Maine, Leon Gorman, 0.8
Maryland, Theodore Lerner, 4.1

Massachusetts, Abigail Johnson, 16.9

Michigan, Kenneth Dart, 6.6

Minnesota, Whitney MacMillan, 3.8

Mississippi, Jim Barksdale, 0.6

Missouri, John L. Morris, 3.8

Montana, Dennis Washington, 5.6

Nebraska, Warren Buffett, 59.8

Nevada, Sheldon Adelson, 32.3

New Hampshire, Richard Cohen, 10.0

New Jersey, David Tepper, 7.9

New Mexico, John A Yates, 0.8

New York, Michael Bloomberg, 21.4

North Carolina, James Goodnight, 7.4

North Dakota, Gary Tharaldson, 0.9

Ohio, Leslie Wexner, 5.2

Oklahoma, George Kaiser, 9.8

Oregon, Phillip Knight, 14.7

Pennsylvania, Hansjorg Wyss, 9.2

Rhode Island, Marguerite Harbert, 1.5

South Carolina, Anita Zucker, 2.6

South Dakota, T. Denny Sanford, 1.3

Tennessee, Thomas Frist Jr., 3.2

Texas, Michael Dell, 16.0

Utah, Blake Roney, 0.6

Vermont, Robert Stiller, 1.1

Virginia, Forrest Mars Jr., 20.1

Washington, Bill Gates, 70.8

West Virginia, James Justice II, 1.6
Wisconsin, John Menard Jr., 7.3
Wyoming, John Martin, 0.3
Source: Wealth-X

Related story: