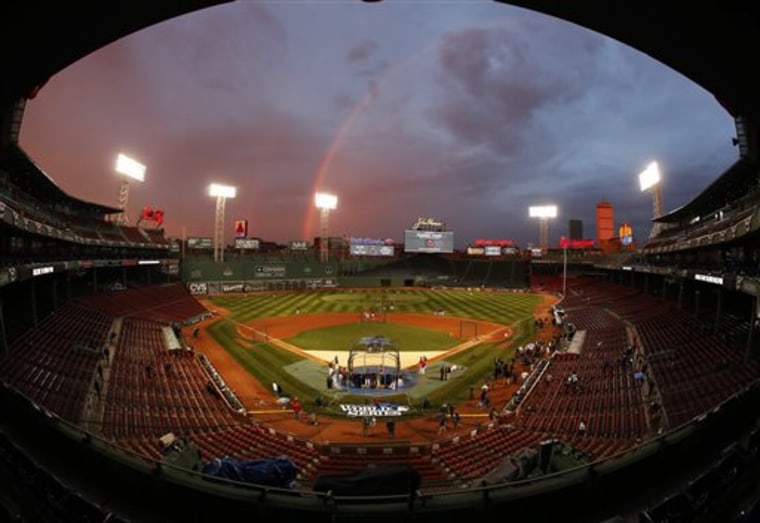 The Boston Red Sox and St. Louis Cardinals square off in Boston on Wednesday for the first game of the 2013 World Series.
Ticket prices for the series, like stock prices, are changing nearly every day. In the secondary market, online ticket broker TiqIQ has the current average price for a game at $1,291, with seats at Boston's Fenway Park averaging $1,519 and those at Busch Stadium in St. Louis at $962.
Prices on ticket broker Stubhub are a bit cheaper and currently range between $370 and $662.
The most expensive ticket is listed at $5,500 for a dugout seat at Fenway, and that's down from a high price two days ago of $13,200.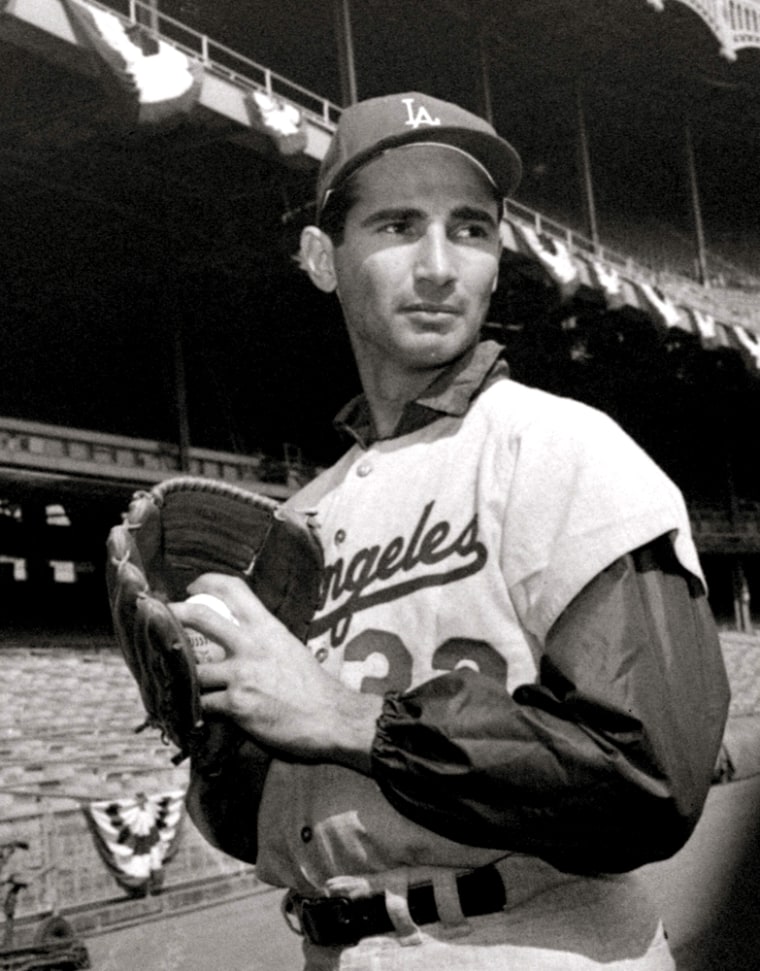 Hot dogs sell for around $7 to $9 each. A 12-ounce can of beer will go for between $5 and $8 at both Fenway Park and Busch Stadium. Programs will run about $15 each, and parking will likely cost around $20.
But take a look back ... waayy back ... to the World Series 50 years ago, when the Los Angeles Dodgers behind Sandy Koufax swept the powerful New York Yankees in four games, and prices were different — very, very different.
A field box seat at Dodger Stadium in 1963 went for $12. A bleacher seat cost $2, and programs sold for 50 cents.
(A reported sale of a Red Sox ticket for $6 online at Stubhub a few days ago turned out to be wishful thinking. It was a hoax.)
Now vs. Then

It's clear the rate of inflation has hit the World Series as it has in all aspects of life. According to the Bureau of Labor Statistics, it would take $7.64 today to equal the buying power of a dollar in 1963.
A look back in 1963 shows how prices have changed:

Both Mickey Mantle of the Yankees and Willie Mays of the San Francisco Giants signed what were then record contracts for $100,000 a year. Dodger pitcher Clayton Kershaw is expected to sign a multiyear contract in 2014 somewhere in the range of $30 million a year.
A first-class stamp was five cents. They're 46 cents now and could go up to 49 cents next year. 
A Hershey's chocolate bar was a nickel. They go for around $1 now. 
A gallon of gas was 25 cents. The average price today is around $3.44 for regular gasoline.
A gallon of milk was 49 cents. Now it's close to $4 or more. 
The average yearly household income for Americans was $5,623. Today it's around $52,000.
The average price of a new home was $12,650. Today it's around $318,000.
The national minimum wage was $1.25. Now it's $7.25. (States can set their own minimum wage: In Oregon it's $8.25 an hour. In Arkansas it's $6.25).
A pay phone (remember them?) could be used for a dime. We won't try and figure out what a cellphone bill would be like today, other than to say it's MUCH higher. 
As prices have risen, so has the population. In 1963, there were approximately 189 million people in the country. Now, there are more than 315 million. 
1963: A look back

In case you want more nostalgia, a look at the popular TV shows from 1963 might do the trick.
"My Favorite Martian" debuted in September of that year, and ran until 1966. Hardcore sci-fi fans might remember "The Outer Limits," which also premiered that September and ran for two years.
Also making its debut on TV in 1963 was "The Fugitive" starring David Janssen. It lasted until 1967 and had one of the highest ratings at the time for its final episode, when the one-armed man who killed Dr. Richard Kimble's wife finally came to justice.
The game show "Let's Make a Deal" first aired in December 1963 on NBC. It's now showing on CBS.
Popular movies that came out in 1963 included "The Great Escape" with Steve McQueen, "It's a Mad, Mad, Mad, Mad World" with a cast of comedy icons and "From Russia With Love" with Sean Connery as 007. The first Bond film, "Dr. No," was released in 1962.
Popular songs from 1963 show some mild tastes.The Beatles had yet to usher in the British Invasion. They would do so with their appearance on "The Ed Sullivan Show" in February 1964.

Top hits in 1963 were "Blue Velvet" sung by Bobby Vinton, "Dominique" by the Singing Nun, "Walk Like a Man" by the Four Seasons and "He's So Fine" by The Chiffons.
Speaking of Ed Sullivan, something that didn't happen on his show in 1963 was a scheduled performance by Bob Dylan. The singer-songwriter was supposed to appear on the show in May of that year but canceled the gig after censors rejected the song he was going to sing.
Dylan was going to perform "Talkin' John Birch Paranoid Blues," a satirical number about the conservative John Birch Society. A few days earlier, Dylan played it for Sullivan, who seemed to have no issue with it.
Notable births from 1963 include Johnny Depp, Brad Pitt, Mike Meyers, Conan O'Brien and Helen Hunt. 
Other major events include Martin Luther King's famous "I Have a Dream" speech. The Equal Pay Act was enacted, calling for equal pay for men and women.

Famous deaths include poet Robert Frost, country western singer Patsy Cline and President John F. Kennedy.
One thing that has remained constant, in terms of baseball since 1963, has been Vin Scully. The 86-year-old broadcaster for the Dodgers is still going strong and will be back next year. He actually started as voice of the team in 1950 when they were the Brooklyn Dodgers.
But he won't be doing any more games this year: The Dodgers lost to the Cardinals in the National League Championship Series.
—By CNBC's Mark Koba. Follow him on Twitter @MarkKobaCNBC
Related stories:
Murdoch to launch Indian football tournament
10 of the hottest new car models for 2014