NBC News Exit Poll: Younger voters decidedly more liberal than those older
Younger voters catapulted Bernie Sanders into the national limelight in 2016 and their support remains a key factor in the senator's prospects for the Democratic Party nomination.
Younger voters across today's Super Tuesday contests are decidedly more liberal than their elders. Roughly four in 10 call themselves very liberal, compared with about a quarter of voters 30 and older.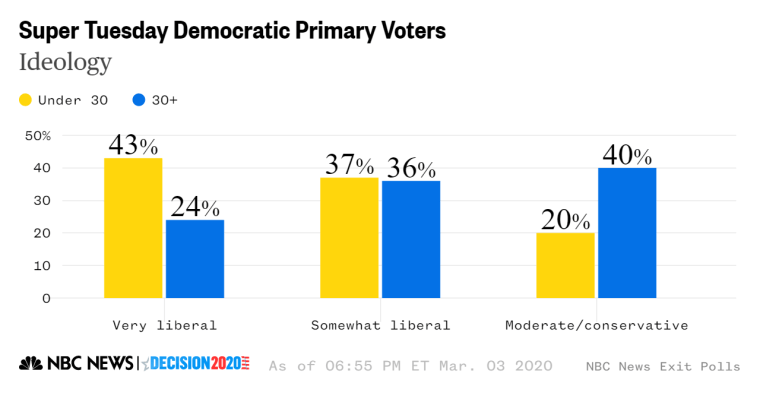 Two-thirds of the Democratic parties' youngest voters across Super Tuesday states so far tonight, 68 percent, are looking for the next president to move policies to the left, and only 23 percent of this group says they want a return to Obama era policies. 
But both groups bring a mix of issue concerns to the ballot box. About a third of voters younger than 30 name health care as the most important issue in their vote today, as do 40 percent of those ages 30 and older.