In this statement provided to Dateline, Attorney Kathleen Zellner reveals the 10 turning points she says led to the appeals court's decision vacating Ryan Ferguson's conviction of 2nd degree murder in the death of Columbia Tribune sports editor Kent Heitholt.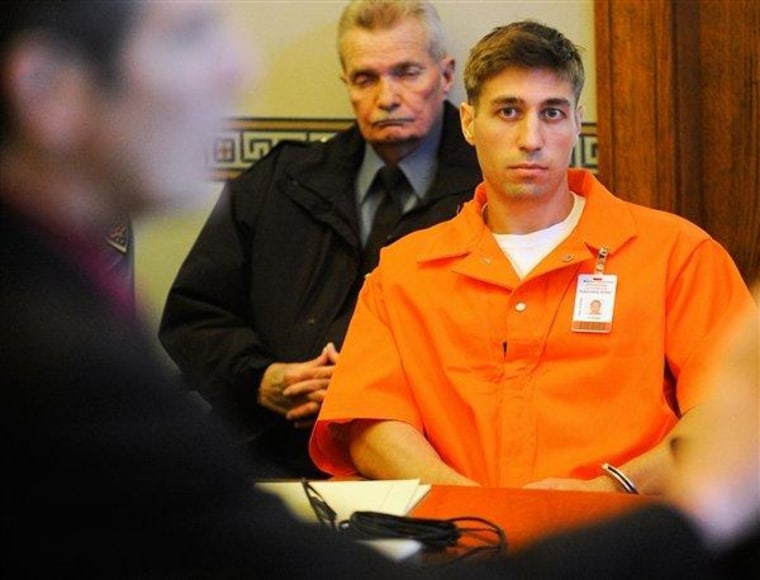 Kathleen Zellner
Civil Rights Attorney 
"The Ryan Ferguson case has been the most difficult of our wrongful conviction cases because the case was substantively and procedurally on life support when we became Ryan's attorneys.
Substantively it seemed unwinnable because two eyewitnesses placed Ryan at the murder scene. Even worse, one of the two witnesses, Charles Erickson, admitted committing the murder with Ryan. Erickson pleaded guilty and agreed to a 25-year sentence and provided graphic testimony of every detail of the murder at Ryan's trial. The other witness, Jerry Trump, was a janitor in the building.  He appeared to have no reason to lie.  He identified Ryan at the trial and told the jury he saw Ryan leaning over Heitholt's body in the parking lot.
No court would look twice at such a conviction and no court did. Prior to our representation, every single effort by Ryan's attorneys had failed. A jury found Ryan guilty in a few hours. The post-trial motion failed, the direct appeal failed, as did a subsequent appeal. Everything failed because of these two eyewitnesses. They overshadowed everything else in the case. Why would any court believe Ryan was innocent when he had a co-defendant plead guilty and a seemingly unbiased witness identifying him as being at the scene?
After everything had failed, the very last step for Ryan, basically having the last rites administered, was to file a state habeas petition. Ninety nine percent are dismissed without a hearing. Many lawyers consider the entire habeas process to be a waste of time--it never works, the rules are unbelievably complicated, winning has the odds of a lottery win. But how could we abandon this wonderful young man and his family? How could we let a Do Not Resuscitate order be entered and walk away? We had dozens of easier cases we could have taken. We had to find a way to save Ryan.
(1) Widespread Support
A critical component of our success has been the support we have received from thousands, probably millions of people, directly and indirectly, including attorneys, former judges, law professors, investigators, journalists, psychologists, businessmen, record producers, politicians, sports team owners, documentary producers, artists, actors, physicians, police officers, students at every level, mothers, fathers, and children from all over the world who stood by us in our darkest hours offering helpful advice and moral support.
(2) Tireless Investigation 
Hundreds of hours were spent investigating every detail of the crime scene, police reports, and prior testimony, talking with experts, and consulting with the best habeas attorneys in Missouri.  In 2010 the Western District determined that Erickson's trial testimony had been severely discredited making us believe that Jerry Trump's trial testimony was the key to saving Ryan. We knew after our exhaustive review of the evidence that Jerry Trump had lied at trial but would he admit it?  Would he risk being charged with perjury and going back to prison? Could we prove the State withheld critical information that would have shown that Jerry Trump had lied even if he would not admit it?
(3) Reliance on Past Experience
We had saved a man's life in 1994, a few months before his scheduled execution, by persuading his accuser who was the real murderer to confess. How? By asking her to do the right thing and have a conscience. It took over 50 prison visits to accomplish this feat. She not only recanted, she confessed to the murder on the stand. My client and I walked out of the front door of the courthouse after the court ordered him to be unshackled. Would this work again? Did Jerry Trump have a conscience? Did he have a heart?
(4) Jerry Trump's Conscience to do the Right Thing
Yes, Jerry Trump demonstrated he has both. All he wanted was forgiveness from Ryan and his family. Incredibly, Jerry Trump admitted he committed perjury at Ryan's trial. He did so in open court with the national media filming him. The co-defendant Erickson admitted his entire trial testimony was fabricated. We conducted cross-examinations of the prosecutor and his investigator and their stories conflicted. William Haws made a critical admission on cross examination, that he never made a report of Barbara Trump's interview when she told him she had no memory of sending a newspaper article to Jerry, which Jerry claimed he had used to identify Ryan. Haws made no report of this interview.  We uncovered three additional so-called Brady violations during the hearing. Again no reports were ever made. We presented nationally renowned experts in pathology and police procedure trying to persuade the habeas judge the State's trial evidence was false. The police "had left enough stones unturned to build a cathedral" one attorney commented.  So a happy ending right? Not exactly.
(5) A Diamond in the Rough
The full fury of the court was hurled at us. It is really true that "no good deed goes unpunished." Obviously we were outsiders who had the audacity to request that a Boone County conviction be vacated. We were partly successful. No other Missouri case has had the only two witnesses admit their trial testimony was perjured and do so in open court. Yes, Trump had committed perjury at Ryan's trial, the court ruled, but we learned that was apparently immaterial.   However, agreeing that Trump had fabricated his identification of Ryan was an astounding and critically important concession by the lower court.  The court held that all the undisclosed witness reports were immaterial. These undisclosed witness reports would have shown Trump lied at the trial. All the other undisclosed witness reports that showed the State's evidence and theory was untrue were immaterial said the lower court. Multiple Constitutional violations were dismissed as immaterial. Why? Because the judge (after watching the TV tapes of the trial) decided Charles Erickson was telling the truth at trial. It was time for us to call a Code Blue.
(6) An Unprecedented Brief Submitted to an Outstanding Panel
We knew that the judges on the habeas panel to which we were assigned are among the best judges in Missouri and in the United States. We also knew their decision could write the obituary for Ryan's case if we lost. We drafted an unprecedented 154 page petition. We started with the State's theory, dissected the crime scene, the physical evidence, the timeline. We presented a different theory of the murder, a different suspect, all of the constitutional violations regarding the undisclosed reports, the recantations, all the admissions the Attorney General made in their prior briefs, the testimony from the prior trial, and the other hearings.
(7) Ryan's Innocence Paving the Way to Success
We presented all of the legal arguments from every successful Missouri habeas case. We got the Missouri Innocence Project to help by filing an amicus brief, also known as a friend-of-the-court brief.  We knew if we could show just one constitutional violation we could win but we wanted to demonstrate Ryan was actually innocent.  A habeas court's power is limited to vacating the conviction and giving the prosecutor the option to retry the case. If the court is persuaded that a Brady violation has occurred, it can stop there and vacate the conviction. The Western District did say that the Barbara Trump Brady violation was so severe it alone would suffice to vacate the conviction. However, the court evaluated all of our other arguments and concluded there were many Brady violations, including evidence of another person at the murder scene when the murder happened. The court listed all of the evidence that demonstrates Ferguson's innocence but concluded that a jury has to decide guilt or innocence. The prosecution's numerous Brady violations were referred to as a "trademark" of the State's investigator who failed to write reports of anything favorable to Ryan.
(8) Recantations Proving Ryan's Innocence Will Keep Him Free
The Barbara Trump Brady violation vacated the conviction, but the recantations of Jerry Trump and Charles Erickson will either keep the case from being retried or result in the acquittal of Ryan at a second trial.
(9) Oral Argument Concessions
This battle was won in the courtroom and we were fortunate to have such an outstanding panel of judges. Judge Martin's skillful questioning of the Assistant Attorney General during oral argument was critical to our winning. She was able to obtain key concessions from the assistant A.G. that allowed her to craft this brilliant opinion.
(10) Navigating the Minefield
We were able to successfully navigate our way through a minefield of procedural traps that could have been the death blow to Ryan's chances. I can thank the outstanding lawyers who work for me for performing this improbable feat. Given how many failures had occurred before we got in the case it should be acknowledged that the Missouri justice system is alive and well, as demonstrated by this brilliant opinion. Ryan will be home soon, and he is also alive and well.
Pro Bono Hours and Expenses
The law firm of Kathleen Zellner spent over 3,500 hours on this case, about $1,065,000, plus $132,636.65 in expenses.  All of this work was gladly done pro bono to save Ryan and return him to the life that was taken from him so unjustly.  Our battle continues until the case is dismissed."
Ferguson was released from custody on November 12, 2013. 
For more information: