Richard Rosario has spent two decades behind bars, insisting for every one of those years that 13 alibi witnesses could prove he was innocent of a 1996 New York City murder.
On Tuesday, the Bronx District Attorney's Office told NBC News it intends to ask a judge to throw out Rosario's conviction.
In a statement, a spokeswoman for Bronx District Attorney Darcel D. Clark confirmed that the DA will move to vacate the conviction and ask that Rosario be released from prison "after a review by her office determined that he did not receive a fair trial."
But, the statement added, "The charges against Mr. Rosario remain open pending further investigation."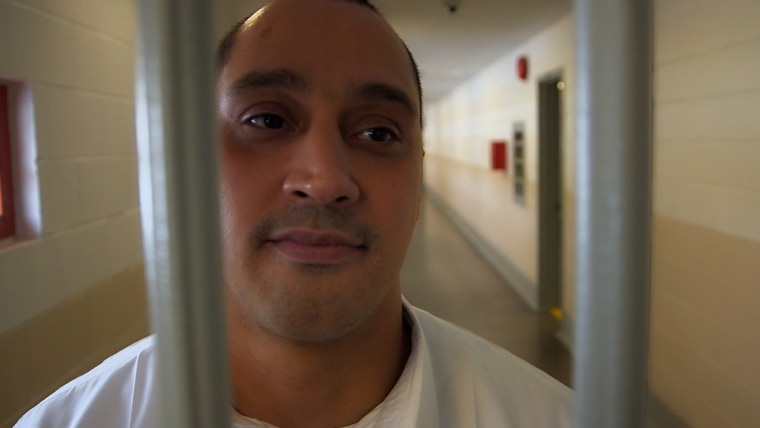 For years, former Bronx DA Robert Johnson stood by the conviction and appellate courts have consistently upheld it. But when Clark took office on January 1st of this year, she vowed that potential wrongful convictions would be a focus for her office, and began to look into the Rosario case.
The news comes just two days before the launch of "Conviction," a streaming documentary series produced by Dateline NBC that is set to be released on NBCNews.com on Thursday. It documents a producer's two-year investigation into the long and twisted history of Rosario's case.
"We are very happy that Richard is going to be free, that he's going to get a measure of justice after 20 years," said Rosario's attorneys, Rebecca Freedman and Glenn Garber of The Exoneration Initiative, a not-for-profit organization that investigates claims of innocence.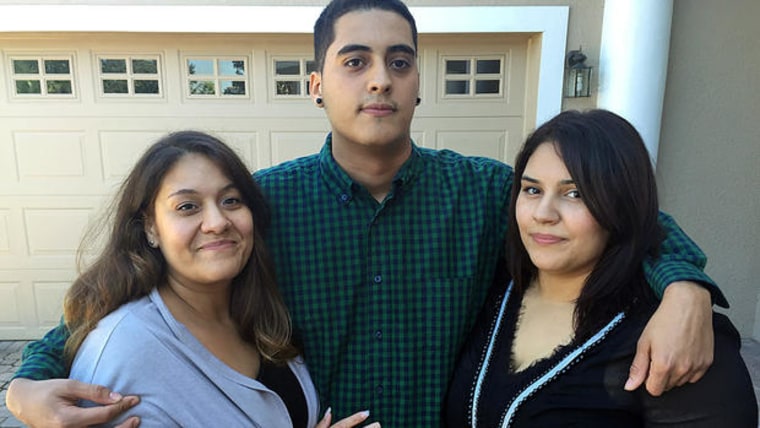 The Bronx DA's office says it has begun the process of bringing Rosario from Eastern Correctional Facility in upstate New York, where he was housed, to the Bronx to appear in court. A law enforcement source tells NBC News that could happen by Wednesday.
Rosario is currently in the 20th year of a 25-to-life sentence for the 1996 murder of 17-year-old Jorge Collazo in the Bronx.
Rosario insists he was 1,000 miles away in Florida on the day of the crime and among the witnesses who can vouch for him are a sheriff's deputy, a pastor, and a federal correctional officer.
"I turned myself in when I heard police were looking for me," Rosario, now 40, told Dateline two years ago. "I gave detectives everything they needed that first night to prove my innocence. They never investigated any of it."
"Do you believe I'm still here?" he said in 2014, "It's insane."
Rosario's story has never changed.
On June 30, 1996, he says he boarded a Greyhound bus in Deltona, Florida and headed back to New York City to clear up what he thought was a misunderstanding. A few days earlier, when Rosario had called home to speak to his mother, she'd told him that NYPD detectives had been to their Bronx apartment because they wanted to speak with him about a murder.
Watch The Entire Series on Rosario's Case on NBCNews.com on Thursday
Once he arrived in the Bronx, Rosario called detectives at the 43rd precinct saying he knew nothing about a murder, but he'd voluntarily turn himself in the next day to answer any questions they had. Instead, detectives came to the apartment that evening and took Rosario to the precinct.
Two eyewitnesses had picked Rosario's photo out of a book of mug shots, saying he was the gunman who'd shot Collazo in the face on the afternoon of June 19, 1996 after a brief altercation in the street. The eyewitnesses then picked Rosario out of a live line-up.
But Rosario insisted he'd never killed anyone, and said he'd been in Florida the whole month of June. He gave a detailed voluntary statement to detectives, providing them with the names, phone numbers and addresses of his alibi witnesses.
While in Florida, he explained, he'd been staying with his friend John Torres and John's wife Jeannine, who was pregnant. In fact, said Rosario, he was with them on June 19 when Jeannine went into labor. He'd celebrated with the couple and their friends the next day when the baby was born.
If true, there was no way he could have pulled a trigger in the South Bronx on June 19. More than a dozen people could confirm his story.
"I didn't expect to be in jail for another day," Rosario says now. "I figured they'd make a few calls and I'd be released that evening."
Detectives, however, did not follow up with any of the alibi witnesses. So, with no evidence other than two stranger eyewitness identifications linking him to the murder, Rosario — the 21-year-old father of a 1-year-old boy and a 4-year-old girl — was arrested for murder.
Rosario had already had contact with the justice system. At the time of his arrest, he was wanted for a robbery. Although he also contended he was not guilty of the robbery either, after he was convicted of the murder, he pleaded guilty to the robbery. His sentence would run concurrently with the sentence for the murder conviction. He had also pleaded guilty to a robbery as a juvenile, which is why his photo was among the mug shots shown to eyewitnesses.
In 2014, as he worked on the "Conviction" series, Dateline producer Dan Slepian tracked down nine of the alibi witnesses that Rosario named the night he turned himself in. All said they had never been contacted by anyone from the NYPD or the Bronx District Attorney's office, which has also been confirmed in court documents.
Last week, that changed, when investigators from the Bronx DA's office went to Florida to interview alibi witnesses, law enforcement sources told NBC News.
Rosario challenged his conviction in state court in 2004, arguing that his original attorneys were ineffective by not sending an investigator to Florida. During that hearing, seven of the alibi witnesses came to New York and told a judge that Rosario had been in Florida. But the state judge ruled against him, saying that his lawyers had on the whole "represented Rosario skillfully and with integrity" and that their failure to send an investigator to Florida was the result of a "misunderstanding or mistake" that "was not deliberate."
For 20 years, Rosario has hoped to be reunited with his son and daughter, now 21 and 23 years old.
"All I care about is the truth," Rosario said in 2014. "I just hope the truth comes out."