Barry Beach walked out of the Montana State Prison a free man a little after noon MST today, in what will likely be the final chapter in his decades-long quest for freedom.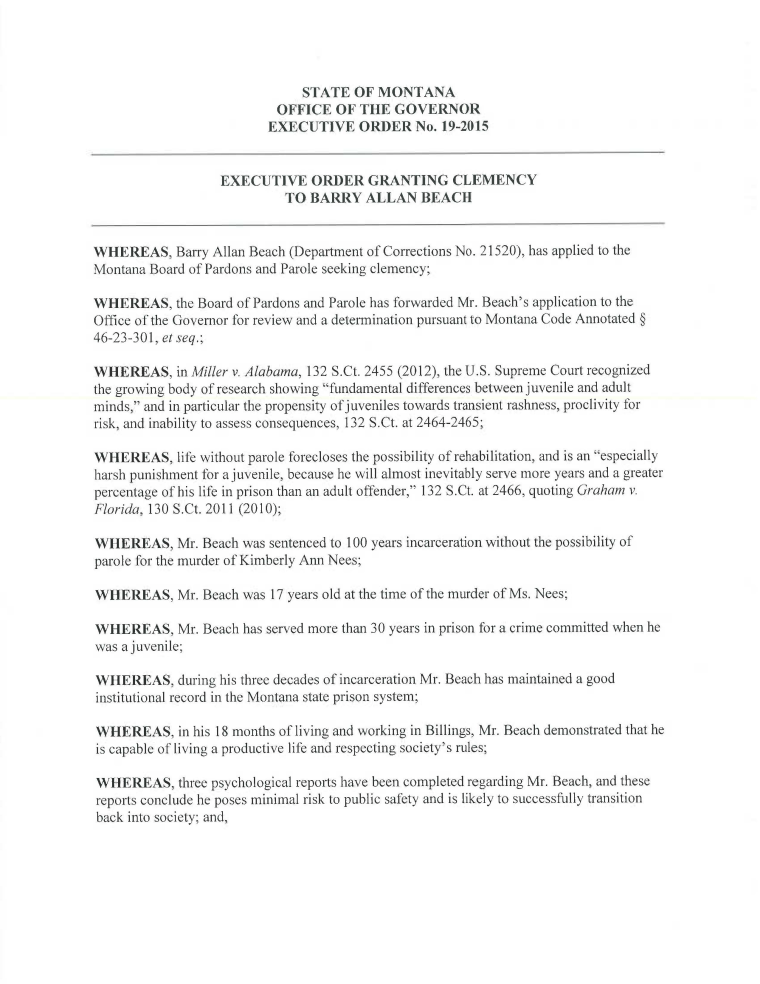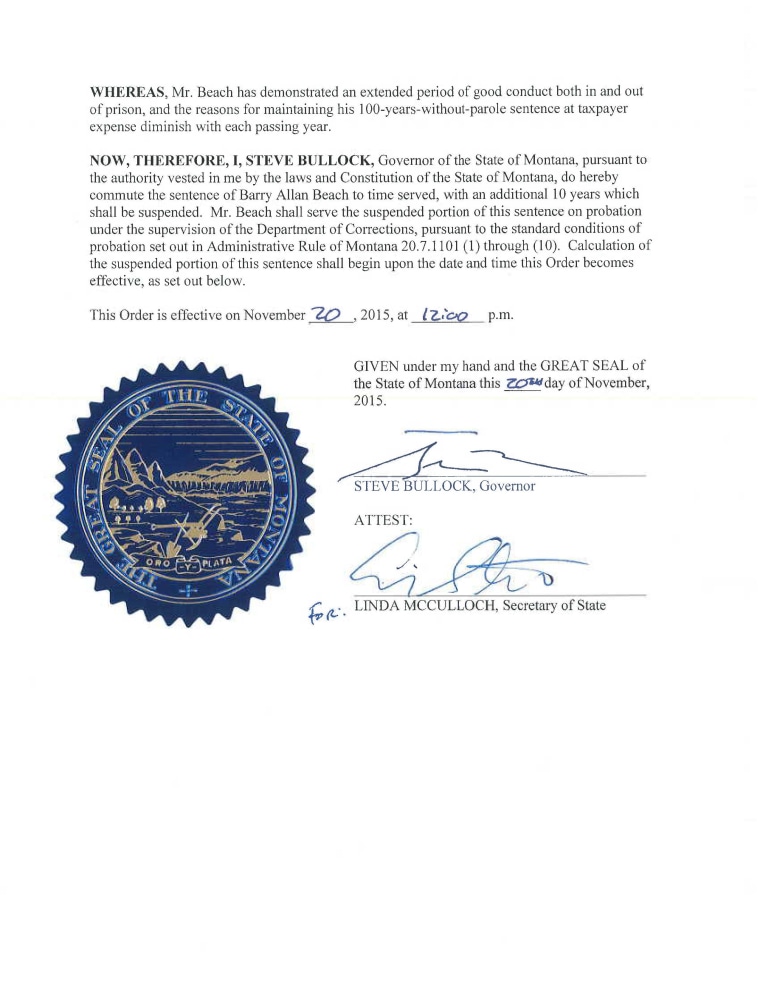 Montana Governor Steve Bullock today signed an executive order, granting Beach's request for clemency. Beach has served more than 32 years in prison for the 1979 murder of Kimberly Nees in Poplar, Montana.
Beach has long proclaimed his innocence. He applied for clemency last year, but Montana's Board of Pardons and Paroles turned him down. Soon after, the state legislature passed a law giving the Governor the power to grant clemency even if the Board denies it. That law went into effect October 1st.
Dateline has been following Beach's case for nearly a decade. After a 2009 report aired, new witnesses came forward in the case and a district judge granted Beach a new trial. He was released on bond and lived and worked in Billings for 18 months, until Montana's Supreme Court voted 4-3 to overturn the lower court's order and return Beach to the state prison. He served another 2 ½ years behind bars before walking out of prison today.
You can watch Dateline NBC's most recent report on Beach below.