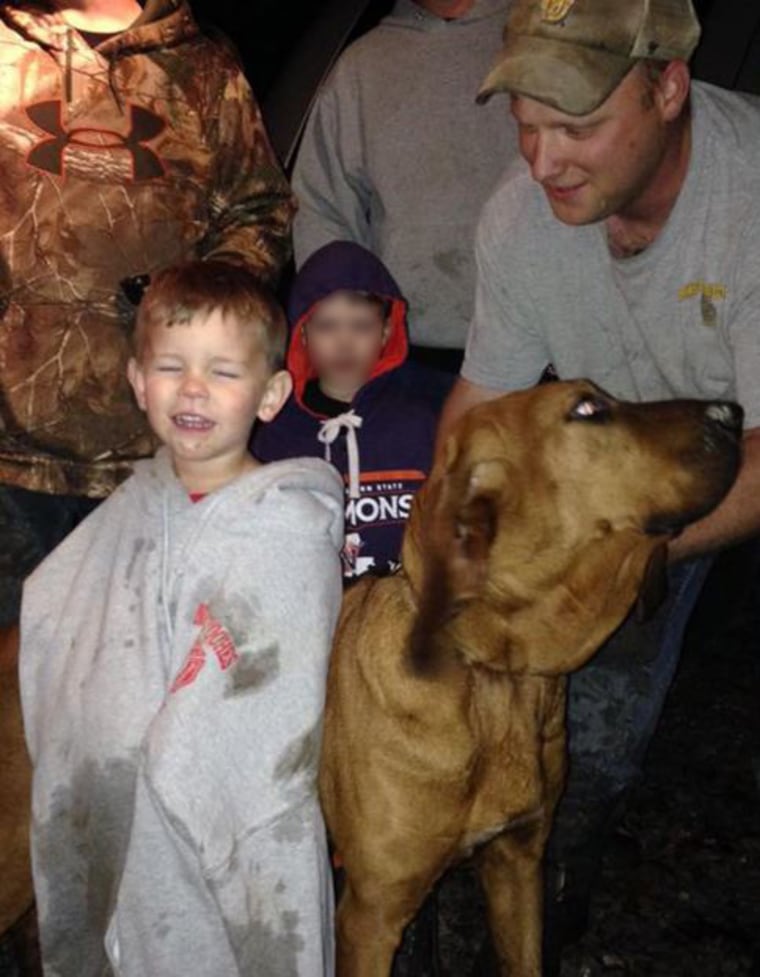 It turns out, Lassie may actually be a Louisiana bloodhound named Honey. And thanks to her, one family has their little boy home safe.
Eli Alcock, just three years old, reportedly wandered away from his Florien, Louisiana house Tuesday afternoon.
"Imagining never seeing him again… never hearing him again. Just the reality of what was happening, I mean, it was hard," Lindsy Alcock, Eli's mother, told NBC affiliate KPLC.
Enter Doug Downs, a local pastor, and his trusty bloodhound, Honey, who has quite the reputation for having a keen sense of smell. Downs was contacted, with hopes the canine could be of some help.
"The pressure was on because you're asked to come do something you've never done before," Downs told KPLC. He admitted it may have been a bit of a long shot as Honey's only real experience at tracking has been while out hunting deer, but he says he wanted to help in whatever way he could.
After several hours of searching, Little Eli was found safe in the woods behind his home. And it was Honey who led searchers to the boy.
"The good Lord was watching over us that night," Downs told the station. "He showed up through a four-legged dog."
Lindsy says her son doesn't seem to remember much about what happened that night, but she does plan to tell him when he's older that Honey may have saved his life.