A body found Tuesday in a heavily wooded area of Massachusetts has been identified as Jackie Coutinho, a Florida mother who had been missing from nearby Hinsdale since May.
"Workers who were in the area performing logging operations spotted the remains Tuesday morning in a heavily wooded area [in Peru, Massachusetts]," a Tuesday press release from the Berkshire District Attorney's Office states. A Wednesday autopsy in Boston confirmed the 53-year-old's identity.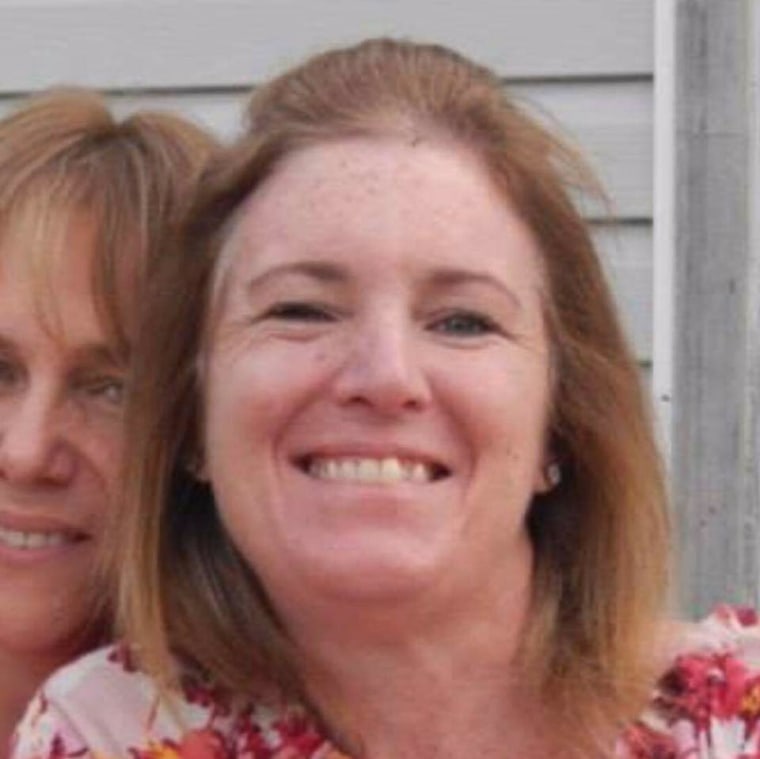 "Investigators have not uncovered any indications of foul play in Ms. Coutinho's disappearance or death, nor do we believe that there is any threat to public safety connected with this sad loss," Berkshire District Attorney Andrea Harrington said in a Wednesday press release. "We send our sincere condolences to the family and friends of Ms. Coutinho. The District Attorney's Office deeply appreciates the extensive efforts made by law enforcement and volunteers during the search and recovery efforts."
As Dateline has previously reported, Jackie was last seen on May 15, 2019 shortly after 10:00 a.m. in Hinsdale, Massachusetts. In June, Jackie's stepdaughter Jessica Bryan told Dateline her stepmother lived in Florida, but had been visiting her sister Angela in Massachusetts since mid-April.
"Angela said Jackie told her she was going to look at birds in the backyard," Jessica told Dateline. "Fifteen minutes later, she went to check on her. And she was gone."
Angela reported her sister missing that same day, according to Hinsdale Police Chief Susan Rathbun. A search ensued, and the Massachusetts State Police brought in search dogs and a helicopter to help find Jackie.
"For the initial search, obviously, you want to get boots on the ground a soon as possible," Chief Rathbun told Dateline in June. "It's a rural area, and nighttime temps weren't the best for the way family says she was dressed."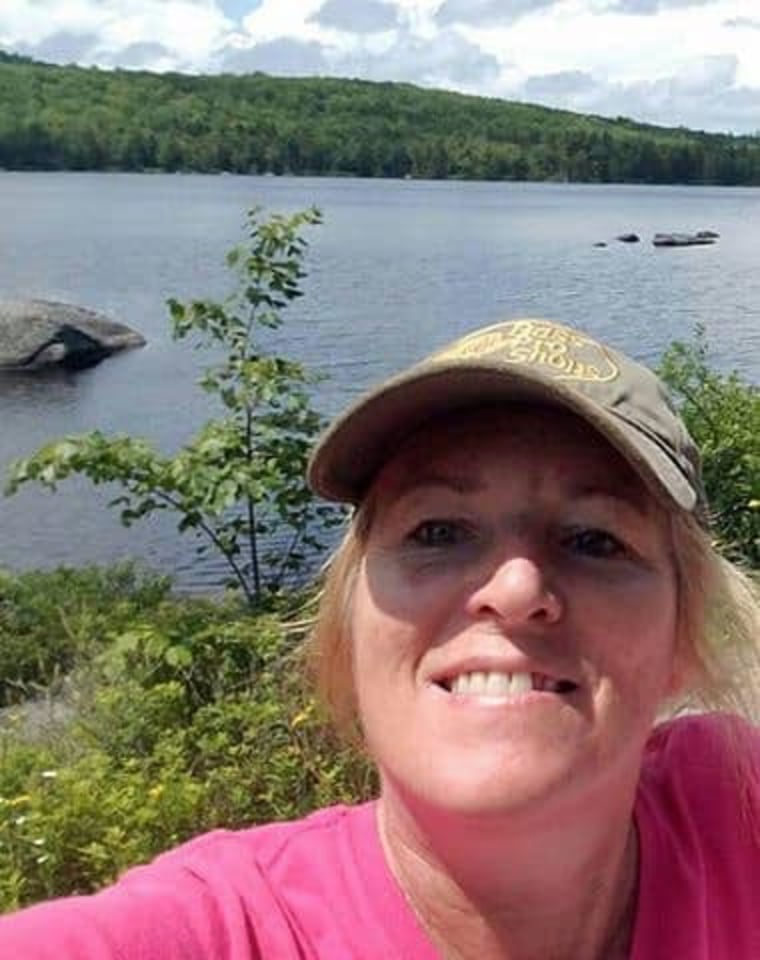 Jessica told Dateline other family members – including her father, Jackie's husband Nate Coutinho – soon traveled to Massachusetts to help with the search. But Jackie was nowhere to be found.
"We've checked every box we can think of. But besides the police station and the fire station, there's not many surveillance cameras," Chief Rathbun said. "I've got no gas station in town. I've got no bank in town. So when you talk about cameras – it's not that we didn't check them, it's just there's nothing to check."
With Jackie's remains now identified, posts on the Find Jackie Coutinho Facebook page are expressing love for the late mother.
"We are devastated; however, we pray that she is dancing in Heaven right now," one post read.
Other posts expressed gratitude for the support given since Jackie disappeared.
"We also want to sincerely thank EVERYONE who continued to share our posts, check in on each of us, donate to our GoFundMe, prayed for us ... we wish we could thank each and every one of you," a post states. "We are so grateful that in a world that can sometimes seem unkind, people really showed up for us. Thank you."