Today, for the first time in two decades, Richard Rosario was able to step out of a courthouse and walk freely with his family into the city in which he'd grown up.
Rosario has been behind bars since 1996 for a murder he insists he did not commit, and a judge released him from custody this morning after Bronx District Attorney Darcel Clark concluded that Rosario had not received a fair trial and should be set free. However, Clark did not ask that the charges against Rosario be dropped, and he still faces the possibility of a retrial while the DA's office continues to look into the case.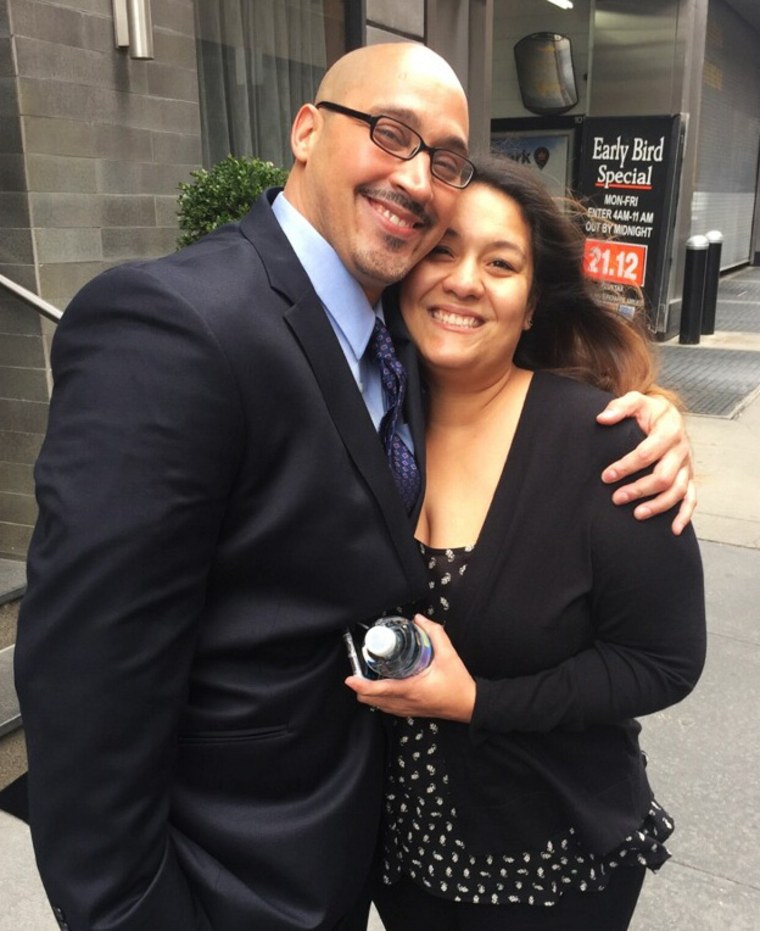 "I've been in prison for 20 years for a crime I didn't commit," Rosario told the judge. "My family didn't deserve this. I didn't deserve this, and nor did the family of the victim."
Applause filled the courtroom as Bronx state Supreme Court Justice Robert Torres announced his decision.
Related: 20 Years and 13 Alibis Later, Bronx DA Agrees to Vacate Richard Rosario's Murder Conviction
Rosario was 20 years into a 25-to-life sentence for the 1996 murder of George Collazo in the Bronx, even though he insists he was 1,000 miles away in Florida on the day of the crime. At least 13 alibi witnesses back up Rosario's story, among them a sheriff's deputy, a pastor, and a federal correctional officer.
"The charges against Mr. Rosario will remain open while we complete the alibi witnesses' interviews and re-investigate the case in order to decide whether to retry Mr. Rosario," Clark said in a statement released Wednesday. "We will continue to investigate the murder of George Collazo, who was 16 years old when he was shot and killed, so that his family might have closure."
Rosario's attorneys have called the case an illustration of the difficulty of fighting a guilty verdict. For years, the former Bronx District Attorney stood by the conviction, which was upheld several times by appellate courts. But when Clark took office in January, she began looking into the case, sending investigators to Flordia in recent days to interview some of the alibi witnesses.
The news comes just one day before the launch of "Conviction," a streaming documentary series produced by Dateline NBC that is set to be released on NBCNews.com on Thursday. It documents a producer's two-year investigation into the long and twisted history of Rosario's case. You can watch the entire Dateline 'Conviction' series Thursday.