Kittrina Bowden lived in her family's home on the west side of Cleveland, before moving to her own apartment nearby in 2018.
"Like any young adult, she wanted her independence and to spread her wings," Kittrina's mother Lorie Paige told Dateline. After high school, Kittrina, then 19, had started studying at Cleveland State University to become a veterinarian.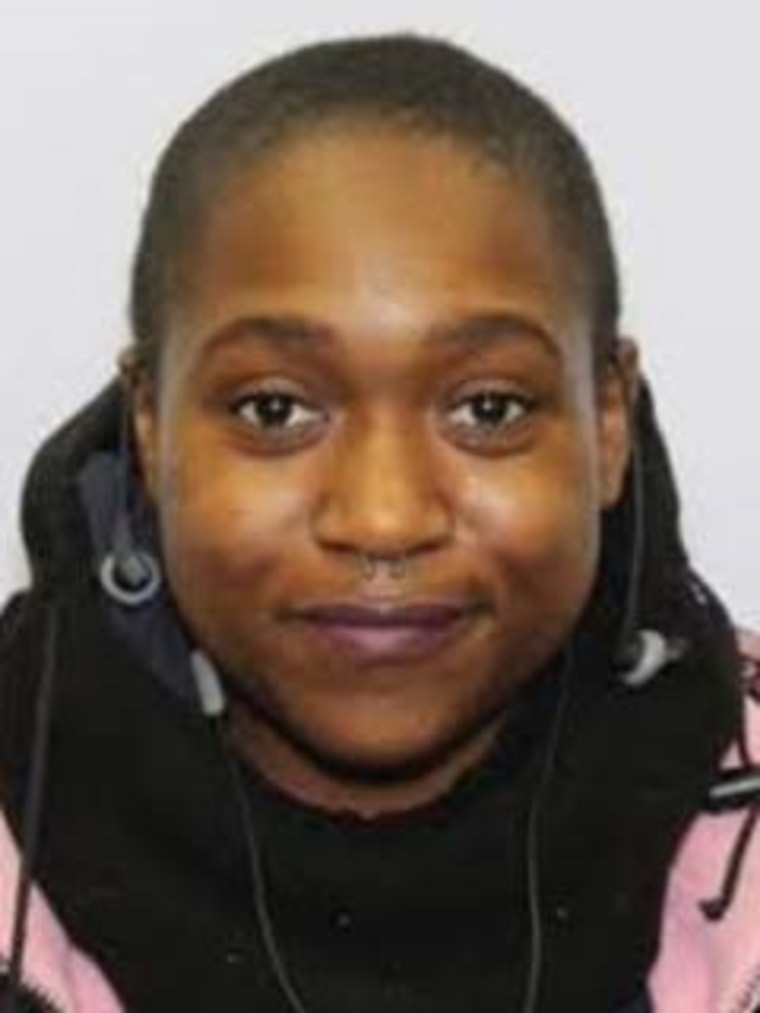 "We always had pets and animals around. When they were hurt, she wanted to help them," Kittrina's mother Lorie said of her daughter's love for animals. "She was a very giving person. She liked to help whenever she could."
Kittrina wanted to earn her own money before continuing school, though, so she put her education on hold and began working at a Taco Bell in Cleveland. By May of 2019, Kittrina, now 20, had transitioned to a job at a local Wendy's and was also looking to move into a new apartment.
Kittrina's mother Lorie told Dateline her daughter stopped by after work on May 23 to plan for the move.
"She needed someone to help her with the U-Haul. She wanted to move in June of 2019, so we were making arrangements for that," Lorie said. "She seemed excited to get her keys and start another path of her life."
But the move to the new apartment would never come. The next week, on May 30 – just days before Kittrina was supposed to move into her new apartment – her boss called Lorie and said Kittrina hadn't come to work in two days.
"That was very unlike her. She always showed up to work," Lorie said. "I was calling and texting her – but there were no answers. When she didn't answer the calls or texts, I put in a missing person report."
According to a missing persons report provided to Dateline by the Cleveland Police Department, police went to Kittrina's apartment that evening. Nobody answered the door. According to the report, while police were at Kittrina's apartment, a friend of hers approached officers. He, too, was looking for Kittrina after her boss had called him to say she hadn't shown up to work.
"[The friend told police] that Kittrina does not lock her front door and walked the officers into her unit," the report states. "While inside the apartment [police] stated Kittrina's belongings were packed, which appeared as if she was preparing to move."
Kittrina's mother Lorie told Dateline she went inside the apartment and found a similar scene.
"It looked like she was in the process of moving -- which she was. Some things were in boxes. The place was distraught because she was packing things and throwing things away at the same time," Lorie said.
The missing persons report goes on to state the police also spoke with both Kittrina's neighbor and her boss while at her apartment.
"[Her neighbor] stated to officers he last saw Kittrina on [the evening of May 28] sitting on her front porch with a black male, who he described as having a scruffy beard, approx. 5'10", and approx. 30 years old," the report states. "[Kittrina's boss] overheard [the neighbor] describing this male and stated that sounded like Kittrina's friend 'Tony,' who she believes Kittrina is dating."
The Cleveland Police Department did not reply to Dateline's request for more information on the person with whom Kittrina was last seen. The report provided to Dateline indicates Kittrina does not have access to a car.
According to the report, police attempted to ping Kittrina's cell phone, but the ping request was denied by her cell phone provider. Police also checked nearby hospitals and a nearby morgue, the report said, but were unable to locate Kittrina.
Kittrina's mother Lorie told Dateline that Kittrina's older brother had started working with Kittrina at Wendy's shortly before she disappeared.
"He's still there, and he's constantly being questioned but doesn't have any answers," Lorie told Dateline. "It's hard for him."
Lorie said Kittrina has relatives in California. They've checked the local airports, though, and there has been no sign of Kittrina there either. With Kittrina's 21st birthday coming up in the beginning of August, Lorie is worried for her daughter and told Dateline she believes foul play is involved in her disappearance.
Kittrina Bowden is described as being 5'1" tall and weighing 135 lbs., with brown hair and brown eyes. It's unknown what she was wearing at the time of her disappearance. Kittrina was no known tattoos or scars and is not known to wear glasses. If you have any information on Kittrina's whereabouts, please call the Cleveland Police Department at 216-623-5000.