It's been 20 years since Mont Highley IV said goodbye to his parents for the last time. 
The 33-year-old went missing on November 28, 2003, after leaving his parents' house in Montgomery, Alabama to go to their farm in Macon County.
In January of 2004, his body was found inside of an unused grain silo. Two decades later, there have been no charges or arrests in connection to Mont's death.
Dr. Mont Highley III spoke to Dateline about his son, whom he described as a kind, loving man. "He would stop on the side of the road when people were picking paper up and tell them how much he appreciated them cleaning things up," he told Dateline. "He got along, pretty much, with everybody." 
Mont was the youngest of three siblings and, according to his father, was "very close" with his two older sisters, Lisa and Leigh Ann. The family spent Thanksgiving of 2003, which fell on November 27 that year, at Leigh Ann's house, which Dr. Highley remembers being "very, very good."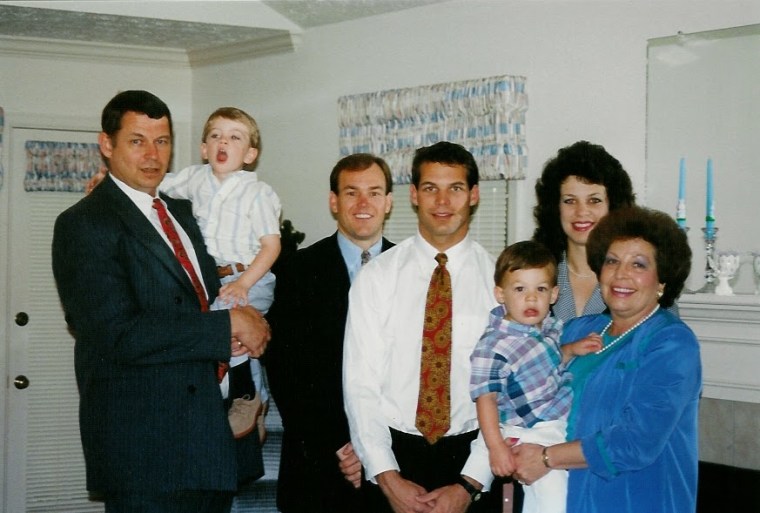 Mont stayed at his parents' house in Montgomery the next day. His mother, Gail, told Dateline that she remembers him speaking to someone on the phone before he left the home — a night earlier than he originally planned. "I still see him in the living room," she told Dateline. "He made a phone call. He had his back to me and he was laughing."
Gail told Dateline about the last conversation she had with her son. "[Mont] said, 'I'm just going to go on to the farm and I'll meet Dad in the — tomorrow afternoon,'" she said. "I said 'Fine.' You know, I mean, he was 33 years old. So I — I just said, 'OK,' and that was it."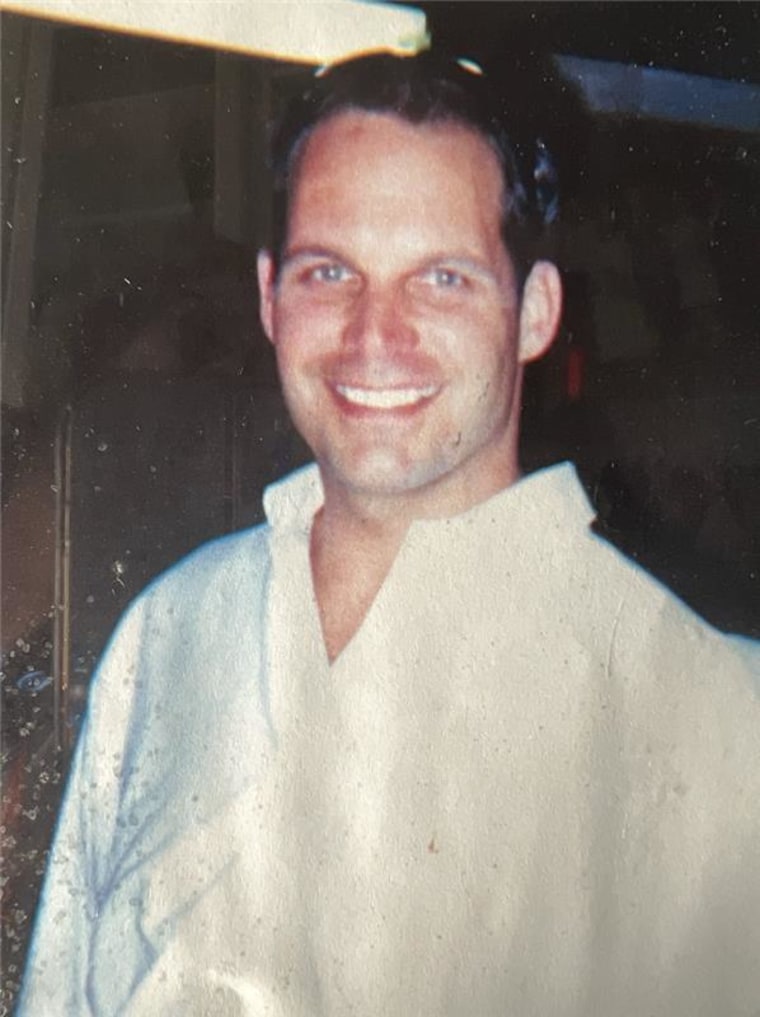 The farm Mont was referring to was a property the family owned in Macon County — about 20 miles from Montgomery — where Mont had planned to meet his father to go hunting the next day, November 29.
Dr. Highley did go to the farm that day — but Mont was not there. The gate was open, though, and the lights and TV were both on inside the mobile home on the property. "He was a little bit skittish about staying out there by himself," Dr. Highley told Dateline. "There's no way he would have left the gate open, the door open, and left with the TV going."
Mont's Chevrolet Tahoe was not there, either. Dr. Highley figured Mont may have left the farm with a friend and forgot to close the gate, so he closed everything up and left.
Dr. Highley told Dateline that the next day, Dale Segrest — a former judge who owned a property near the Highley's farm — called to tell him that Mont's Tahoe was parked outside of his house. Dr. Highley and Gail said they went to the Segrest property and found their son's car with the keys still in the ignition — but Mont was nowhere to be found.
Dr. Highley said he also found Mont's briefcase and rifle inside the vehicle, as well as $200 of the $300 Dr. Highley said he gave his son the week prior. He and Gail, along with the Segrest family, searched for Mont along the property but did not find him. "We weren't quite sure what was going on," Dr. Highley told Dateline. "He was obviously not there."
Mont's parents then headed up to another of their properties, a lake house about 30 miles from the farm. He wasn't there, either. "But one bed had been slept in and there were dishes in the sink where one person had eaten," Dr. Highley said. 
The Highleys then went back to the farm and looked inside the mobile home. They found Mont's cellphone in the pocket of a pair of his pants, which they found on the floor. "That's when I began to worry," Gail told Dateline. "He always checked in with me because he knew that if he didn't check in with me I would be calling him all the time. And I just found it kind of strange — and it worried me."
They also found the remaining $100 Dr. Highley had given his son in one of pockets. At that point, they contacted the Macon County Sheriff's Office. The Highleys said that a day later, the MCSO contacted the Alabama State Bureau of Investigation in Montgomery, who then took over the case.
Dr. Highley told Dateline that the case received a significant amount of media attention in 2003. He said that about 300 people volunteered their time to look for his son. The searches involved the use of scent-specific dogs, helicopters, psychics, as well as on-foot search parties to look for Mont. "The interest levels and the people involved and the things that they were doing and the equipment they were utilizing was just mind-blowing," Dr. Highley said. "The thought that there were that many people who would come out there and volunteer their time, and their airplanes, and whatever was just — it just kind of blew our minds."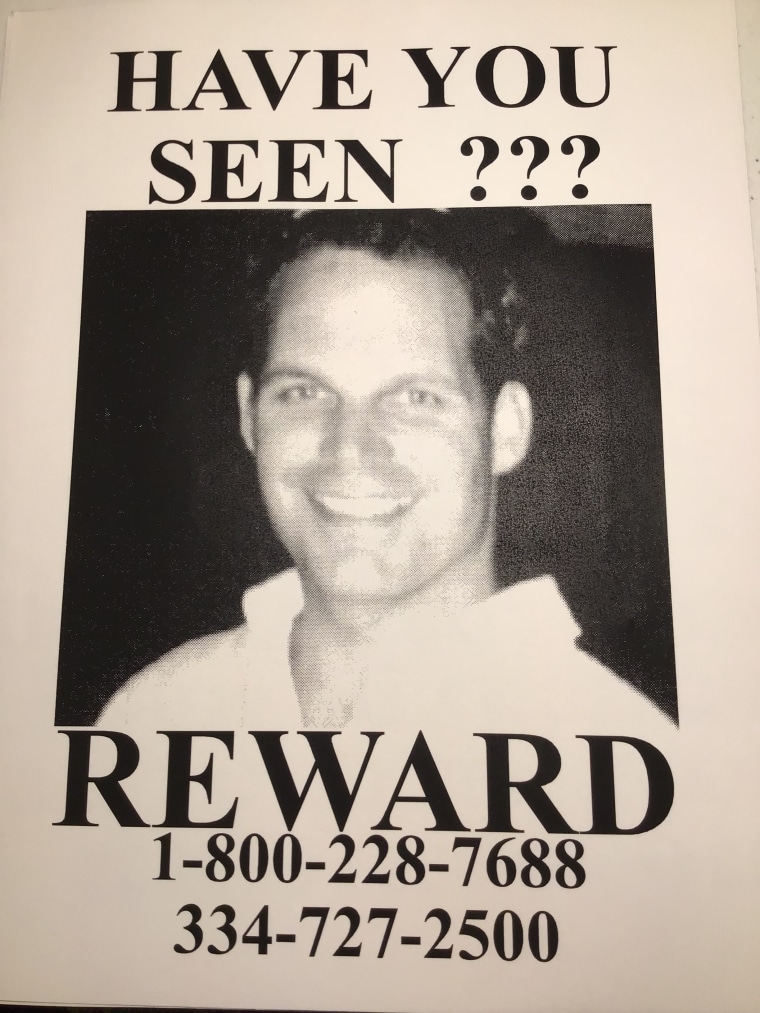 Mont's body was eventually found inside an unused grain silo behind the Back Forty Restaurant on County Road 30 in Macon County on January 14, 2004. "He had a T-shirt on, and apparently that was the only thing that he was wearing," Dr. Highley told Dateline. "And there was a pair of pants that was folded up neatly and placed on the body." 
The pants were jeans, according to Gail, which she found strange. "As far as I know, he never had a pair of jeans," she told Dateline. Mont's parents also told Dateline that given the level of decomposition at the time, their son's body was identified using dental records. 
Gail and Dr. Highley told Dateline they had looked for Mont within 30 yards of that silo just three days before he was found. As they were leaving the area that day, Dr. Highley told Dateline that their truck wouldn't start. "I thought, 'Boy, that's the strangest thing that's ever happened,'" he said. "And [Gail] interpreted that as being Mont, telling us he was out there."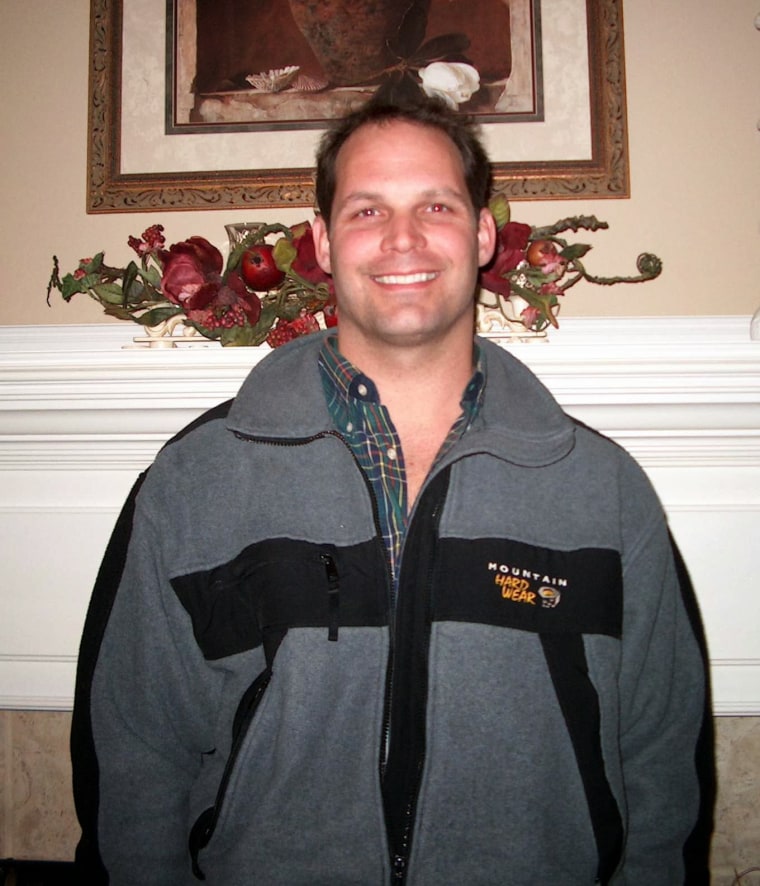 The Highleys said they held a funeral for their son on January 19, 2004, five days after his body was found. More than 1,000 people attended the service at Frazer United Methodist Church in Montgomery.
In August of 2004, seven months after Mont's body was found, NBC affiliate WSFA 12 reported that while authorities declined to reveal too many details, they "made it clear they're making progress and getting closer to the truth behind the murder" of Mont Highley IV.
According to Dr. Highley, Mont's case has been handled by at least three separate investigators within the Alabama State Bureau of Investigation in Montgomery. "I told them -- I said I didn't know anything about law enforcement, but that I did know something about medicine," he said. "And I told them that if I had a patient in the hospital who was very complicated and the initial doctor got removed, and the second doctor took over and then he was removed, and the third doctor took over — I said, you know, 'Every time that happens you lose something.'"
Dateline reached out to the Alabama State Bureau of Investigation for an update on where Mont's case currently stands. Investigator Shawn Loughridge replied that Mont's case is still an "ongoing investigation." Dateline sent Loughridge specific questions about Mont's case but has not yet heard back.
To this day, no one has been charged or arrested in connection to Mont's death. Twenty years later, his parents are still looking for answers. "We would like to see some kind of justice done," Dr. Highley said. "We lost a son."
Anyone with information regarding Mont's case should contact the Alabama State Bureau of Investigation Montgomery Field Office at (334) 676-7870.