It was Christmas Eve and Sophia Ulloa still needed to do some last minute Christmas shopping for her daughter, Jasmine. And she had her heart set on something special – a brand new scooter.
"She had to have that scooter for Jazzy," Sophia's mother, Tina Mendoza, told Dateline. "And she worked hard to afford it. She couldn't wait to see her face on Christmas morning."
Sophia, 20, and her daughter, 4, had recently moved back in with Sophia's mother in Stockton, California. For months, Sophia and her mother worked multiple jobs and overtime to provide for their families and give them a special Christmas.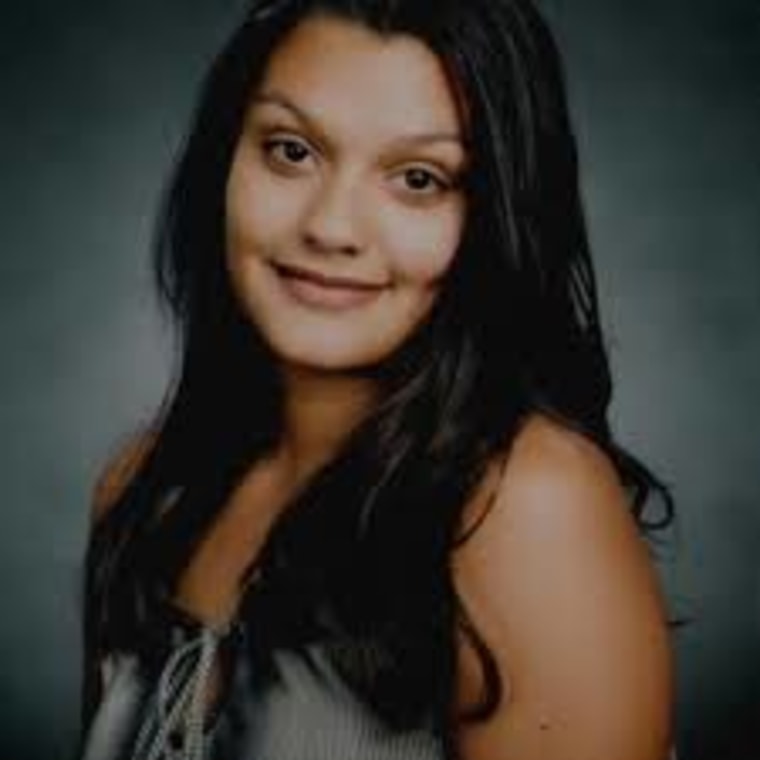 "Finally… we were finally going to have a good Christmas," Tina told Dateline. "It was supposed to be the best Christmas ever. And then it turned into the worst."
It was just after midnight on December 24, 2000 when Sophia arrived home from shopping, her car full of presents. Her mother told Dateline she was already in bed when she heard loud screams outside.
"I heard her screaming; I knew it was Sophia," Tina recalled. "And I just ran outside. She was standing by her car holding her side. She told me, 'I've been stabbed -- somebody stabbed me. Get help.'"
Tina said she ran into the house to call 911. By the time she returned to her daughter, Sophia had slumped to the ground bleeding profusely from the stab wounds.
"I saw her on the ground," she said. "There was blood -- so much blood -- coming out of her, under her. All around."
Sophia was rushed to the hospital where she was pronounced dead just after 1 a.m.
Stockton police had already arrived on the scene back at the house in Stockton. Sophia's car was parked where she left it, full of Christmas presents.
San Joaquin District Attorney's Office Investigator Eduardo Rodriguez was the lead homicide detective for the Stockton police at the time. He recalled the moment he got the call.
"I was home when I got the call and then suddenly I'm on this scene where this young mom has been stabbed," he said. "I've been at a lot of scenes, but there was something surreal about this one. Something that stayed with me. When you open the trunk and see all those Christmas presents left behind, it gets to you. It got to all of us."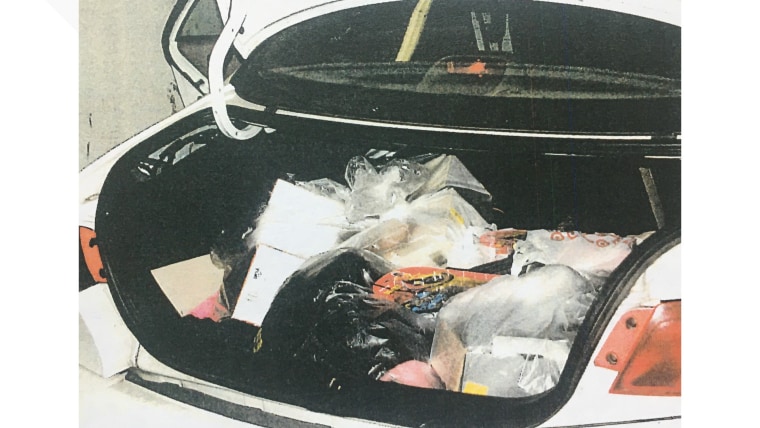 Police immediately began their search for a suspect. A light-colored Ford Thunderbird or Mercury Cougar was seen leaving the area at the time of the murder, but police have not confirmed whether or not it was involved.
Rodriguez told Dateline that countless people have been interviewed and re-interviewed and there have been persons of interest in the past, but a suspect has never been named. The stabbing has been investigated as a "crime of passion" by someone who knew Sophia, and has also been investigated as a random crime.
In July 2001, in conjunction with the California State Governor's Office, Rodriguez helped establish a $50,000 reward for information that leads to an arrest and conviction in Sophia's case. That reward is still available today.
Rodriguez, who worked homicide for Stockton police for 12 years, now leads the cold case unit for the San Joaquin County District Attorney's office. He says he is still able to work Sophia's case from time to time. Unfortunately, he says, it's a difficult case.
"From the moment I arrived on the scene, I always assumed the answer would be right around the corner," he said. "But every time I took one step forward, then I'd take two steps back."
He explained to Dateline that there have been many roadblocks along the way, most of which had to do with bad information detectives received from people they interviewed. This bad information often led detectives down unnecessary paths.
But Rodriguez said he still has hope that Sophia's case will be solved and he will be able to give the family some sort of peace.
"I know there is somebody out there who knows what happened - other than the killer," he said. "There's no doubt in my mind. I just hope they have the courage to come forward."
Rodriguez said he keeps in touch with Sophia's family, who he has grown to know well over the past 21 years.
"When I was just starting out in homicide, I was told there'd be a case that sticks with you -- a case you can never forget," he said. "Well, this is that case for me. It's personal to me. At this point, I feel like I knew Sophia. I'll do everything I can to solve this for her family."
This Christmas Eve will be 21 years since Sophia's family lost a daughter, a mother, a sister.
"It doesn't get any easier," Tina said. "It gets harder and harder. And it will be hard, I think, until I know who did this, who took her from us -- from her family."
It's Sophia's laugh and bubbly personality that Tina misses the most, especially this time of year.
"She was a character, that's for sure," Tina said with a laugh. "She always had us laughing, and she was always the life of the party. She was so positive and happy."
When Sophia got pregnant at 16, Tina was worried she wouldn't finish high school.
"But boy did that girl prove me wrong," she told Dateline. "Not only did she graduate high school with good grades, she held down a job and took care of her baby. I was just really proud of her."
Sophia's daughter, Jasmine, is now 25 years old and has a baby of her own. Tina told Dateline that her daughter loved being a mom and knows she would have also loved being a grandmother.
"It's not fair that she's not here to see her grandson, to see her daughter grow up," she said. "It's just not. While the killer is out there just living life. It's not fair."
Every Christmas Eve is also a reminder that the case is still unsolved. Tina told Dateline that she hasn't truly celebrated Christmas in all these years because it's just a heartbreaking reminder that her daughter is gone.
"Maybe one day, if we find out who did this to Sophia, maybe then I'll celebrate Christmas," she said. "But I know I'll never have closure. No such thing. So what I want is justice… justice for my daughter."
If you have any information about the murder of Sophia Ulloa, please contact Stockton Crime Stoppers at 209-946-0600, District Attorney Investigator Eduardo Rodriguez at (209) 953-7728 or email at Eduardo.rodriguez@sjcda.org.