Lori Leonard remembers vividly seeing a police car parked outside of her classroom window. Although it was 50 years ago, it's a day she'll never forget.
"One of my classmates tapped me. He said, 'Leonardo, ha, ha, hey, hey, the cops are going to take you away,'" Lori Leonard told Dateline. "He was joking, but it haunts me to this day. Little did he know how true that was."
It was February 23, 1973. 15-year-old twins Debra and Lori Leonard were in the middle of their school day at Pocono Central Catholic School in Cresco, Pennsylvania.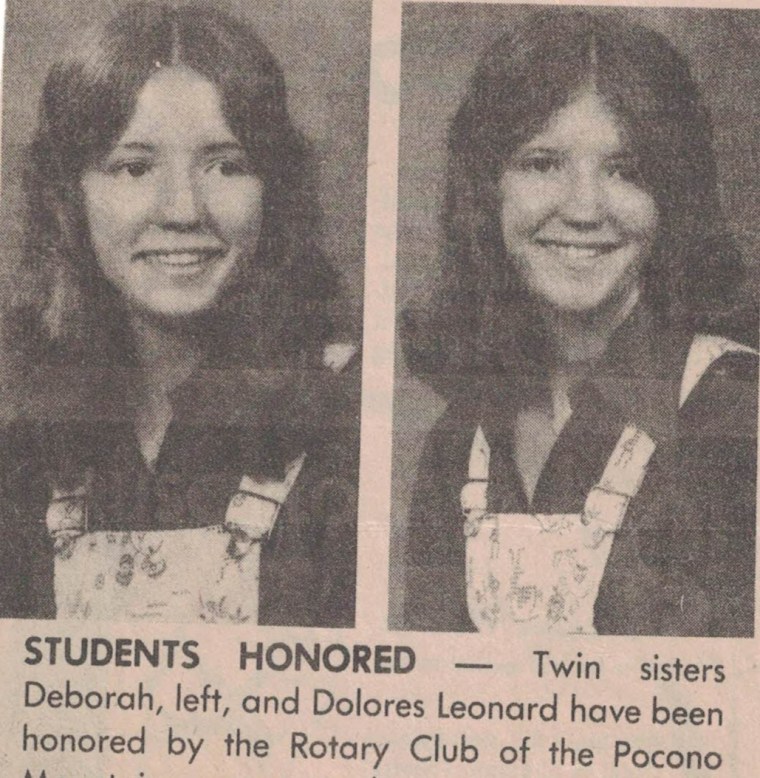 "They said, 'Debbie, pack up your things and go with the principal,'" Debra Leonard recalled. "I did, and she said, 'Go down to the Spanish class and get your sister.'"
Debra said the siblings arrived at the principal's office, where their younger brother was already waiting. "Timmy was sitting there, and I said, 'What's going on?'"
There had been a terrible accident. Their mother, Madeleine Leonard, had been found dead -- just three years after the murder of their father... 
A Big Family
John and Madeleine Leonard raised their five children in Cresco. "It was a nice community," Debra told Dateline. "Everybody knew everybody — everybody watched out for everyone." Lori agreed. "We used to go to the movies. We roller skated every Friday night," she said. "We loved it."
But what the twins loved most of all — was having a big family. "It was Kavin and then Johnny and then Lori and me and then Timmy," Debra said. "We were very, very close-knit."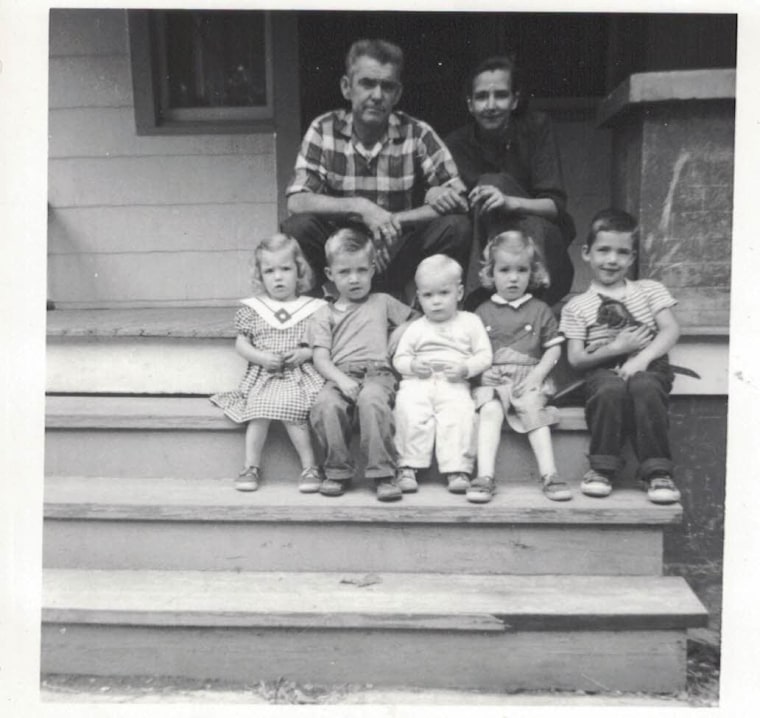 The family of seven didn't have much, but the sisters said they didn't want for much. "We grew up very poor, but when you're a kid you can't tell the difference," Lori said.
Their parents split up when they were very young. "Our dad took care of us and our mom would come and visit," Debra said.
John moved with the five children into an attic apartment in Cresco, while their mother, Madeleine, moved to nearby Scranton, Pennsylvania. Lori told Dateline that the twins adored their father. "I think he was the best dad in the world," she said. Both women described their father as hardworking and loving.
The attic apartment was located above a bar owned by family friends — Ann and Don Mick. "The Micks owned a garage, a gas station, the bar, and a taxi service," Debra told Dateline. "Our dad did everything there. He was a mechanic, he was a bartender, a taxi driver — you name it," Lori added.
And that's exactly what he was doing the night he died...
The Murder of John Leonard 
September 8, 1970, started out like any other day. The twins said that around noon, they were outside playing in their backyard when their father got a call. "Lori and I went in to talk to him about uniforms because we needed our uniforms for Wednesday to start school," Debra told Dateline. "He then had a taxi call and went out."
That was the last time any of John Leonard's children saw him alive.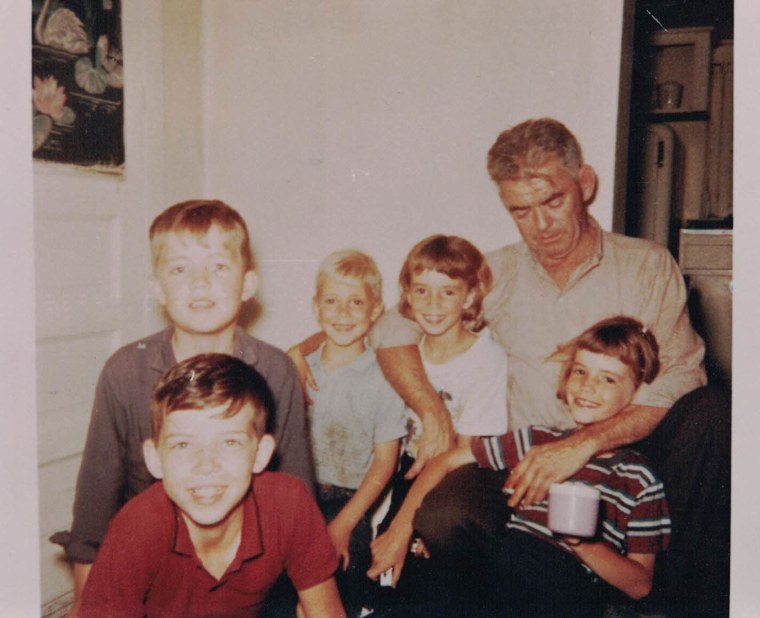 "Debbie, me, and my younger brother, Timmy, were all out front at Mick's bar — two neighbor ladies came up and started crying," Lori said. "They had tears in their eyes and they were hugging us. We were told that something happened to our dad, but we didn't know what."
52-year-old John Leonard had been killed.
The Monroe County District Attorney's Office is investigating John's murder. Detective Craig Vanlouvender told Dateline in an email that on September 8, 1970, John was sent to the "Buck Hill Falls Lodge, located in Barrett Township, Monroe County, Pennsylvania" to "pick up a customer who had called MICK's Taxi Service." The customer requested to be picked up at the front entrance of the lodge and taken to Mountainhome, Pennsylvania -- a city a few minutes away from Barrett Township.
According to Det. Vanlouvender, at approximately 3:45 p.m., John was found dead in the front seat of the 1966 black Plymouth 4 door sedan that served as a taxicab -- it was parked in the driveway of the lodge.
Investigators believe when John was "driving up the driveway, he was approached by a white male, approximately 25-30 years of age, wearing dark rim glasses, a bright blue sports coat and carrying a white paper bag" and that the "suspect discharged 5 rounds from a 22-caliber weapon, most likely a revolver due to a lack of shell casings -- through the open driver's side window," the detective wrote.
Debra told Dateline her siblings were at Ann and Don Mick's house when they heard the details of their father's death. "The nuns and the priests showed up and then later that night, the police chief," Debra said. "We were just in zombie land because we're all in total shock."
They said what they heard was hard to comprehend. "He was shot and I think we were told — five times," Lori recalled. "In the back of the head, Mafia-style."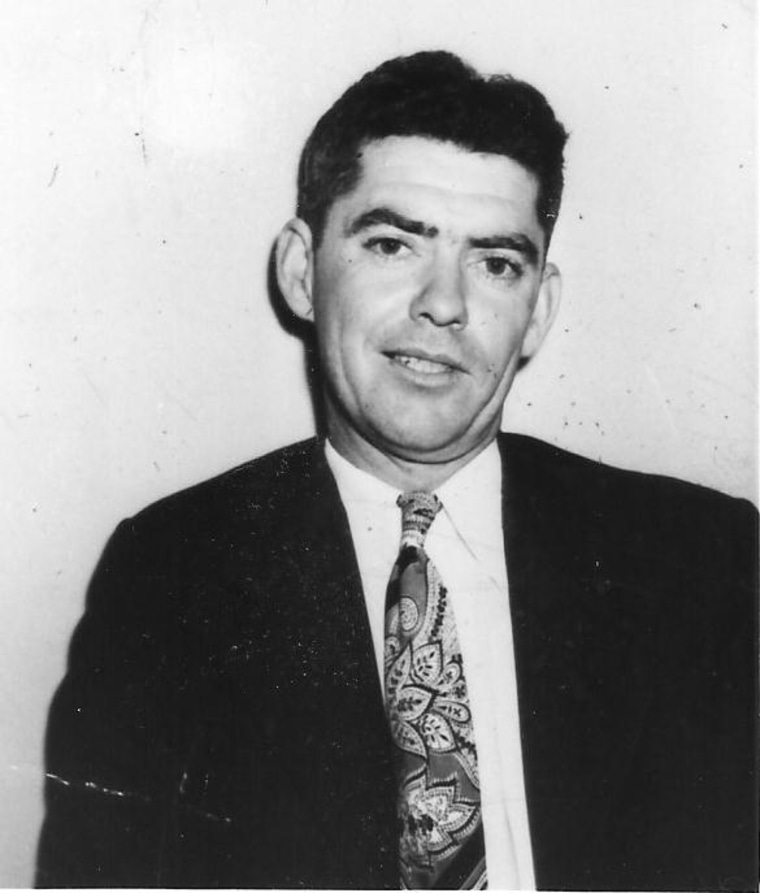 Detective Vanlouvender confirmed that John died from multiple gunshot wounds. "An autopsy revealed 2 small caliber gunshot wounds to the left side of the neck along with two gunshot wounds to the rear of the left ear," he said. "A 5th gunshot wound was discovered to the left posterior rib cage."
Dateline spoke to Leonard family friend and Pennsylvania native, John Petrizzo, who said he remembers hearing about John's death. "It was front page news in the newspaper," he said. "It was all over everything."
Lori and Debra told Dateline that no one knew who would want to harm their father but everyone — including their mother — was determined to find out.
Following a lead
After John was murdered, the twins said their mother moved into the apartment with her children above Mick's bar. "[Our mom] was very caring and loving," Lori said. "Like our dad — they both worked very hard."
The Leonards grieved John's death. Three years went by with no updates in the case.
The twins, who were now 15 years old, said their mother, Madeleine, worked as a waitress at a diner in Scranton — which is where she was on the night of February 22, 1973.
After finishing her shift, Madeleine called home at around 10 p.m. She said, "'I have a tip on your dad. I'm going to Mount Pocono to check it out and then I'll be home,'" Debra told Dateline. "I was like, 'No, you can't go by yourself.'"
But Madeleine went anyway. She did not return home that night.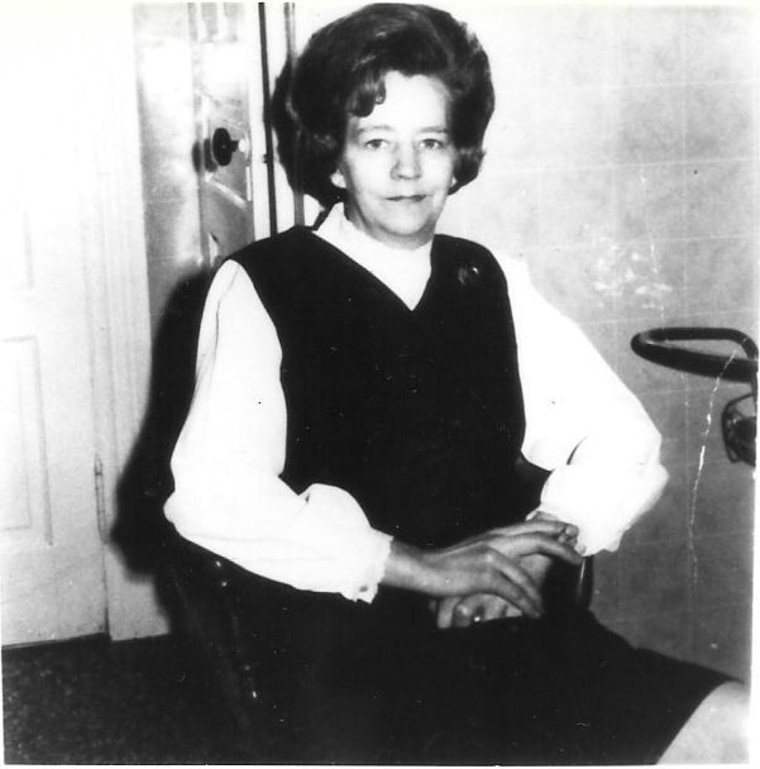 The twins never learned what lead their mother had been following.
According to Det. Vanlouvender, 48-year-old Madeleine Leonard "was discovered deceased as the result of a motor vehicle crash on February 22, 1973." He wrote that "the crash occurred on SR 940 in Mt. Pocono Borough, Monroe County, Pennsylvania."
Lori and Debra learned about their mother at school the next day when an officer came to pick them up. "He told us that there was an accident with our mom and that he had to take us home," Debra told Dateline.
A Possible Connection?
The sisters told Dateline they were initially told there was a connection between their parents deaths. "Chief Hartman -- now deceased-- came to our house and told us. He said she was run off the road," Lori said. "He said — 'It is definitely tied to your dad's murder,'" Debra added.
Detective Vanlouvender told Dateline that Madeleine's case was not investigated as a homicide and her "death certificate lists the immediate cause of death as fracture of cervical vertebrae."
The sisters told Dateline that they believe their mother's death not being investigated as a homicide was a huge mistake and that evidence points towards foul play in her case. According to the sisters, the chief at the time told them there was "another set of tire tracks" at the scene — which could indicate another car was involved in the accident. They also said that they were told by authorities at the time that there was a suspect who may have been seen at both scenes. "He's the same person that was at the scene when our dad was murdered and he's the same person at our mom's scene that called in the accident," Debra told Dateline.
Detective Vanlouvender told Dateline that he is "not aware of evidence being presented" that indicated foul play was the cause of Madeleine's death — nor is he aware of any suspects named in her death. As far as John's murder, he said, "A specific person of interest, who is now deceased, was investigated to determine if he played a role in the homicide," but that "there was not enough probable cause developed to obtain an arrest warrant."
The detective said he did not know whether a connection between the deaths had been investigated.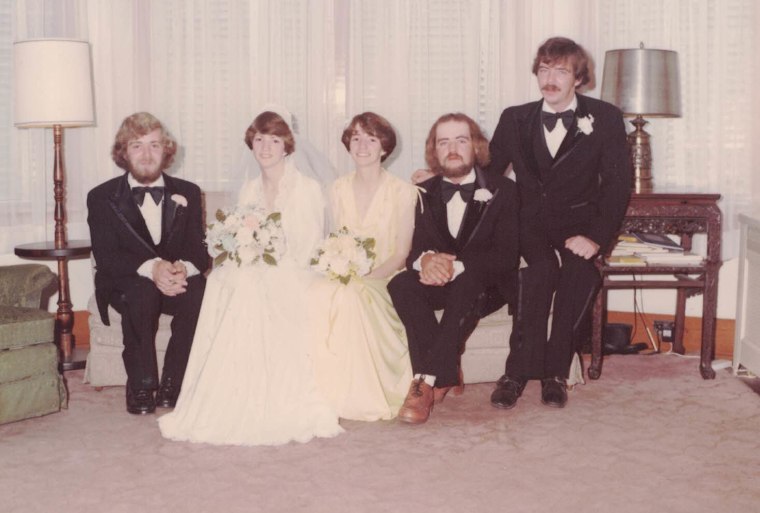 Lori and Debra told Dateline that after the death of their mother, the five Leonard children continued to live in the apartment above Ann and Don Mick's bar in Cresco. "The state wanted to split all five of us up and put us into orphanages," Debra said. But Ann and Don Mick took them in — and continued to be a part of their lives until they got older. "The Micks kind of became our kid's grandparents — they treated our kids like they were their own," Lori added.
Throughout the years, the twins said they continued to struggle with the loss of their parents, but what was even more troubling was the lack of a resolution. Both women told Dateline that while they aren't sure exactly what happened to their parents, they firmly believe both of their parents were murdered.
"We'd sit and talk to each other and say, 'We need answers. We need answers,'" Lori told Dateline.
So they set out to get some.
Their own investigation
Lori's husband, Randy Zona, told Dateline that the three of them started investigating the case heavily in the past year. "We just really seriously started investigating this on our own -- since the last nine months," he said. "And we found out more than the police did in 52 years."
The twins said in August 2022, they finally received a police report on their father's case. "There are so many discrepancies," Debra said. "It's just unbelievable."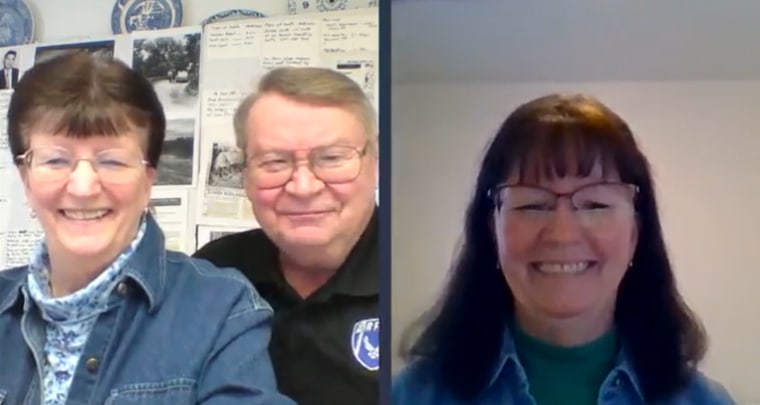 Randy told Dateline that they believe a lack of answers — and discrepancies -- in the deaths of Madeleine and John Leonard is due to police negligence. "We feel they were covering it up," he said. "They just didn't have any resources set aside to do this."
Family friend John Petrizzo told Dateline he's also been helping the Leonards in their investigation into John and Madeleine's deaths. "The cops are covering this up," he said, echoing the others' feelings.
Detective Vanlouvender told Dateline that "there is no physical evidence or corroborated information to indicate that there has been police cover-up or any misconduct."
Something to fight for
It's now been more than half a century since the deaths of John and Madeleine Leonard. And Lori and Debra are the last remaining Leonards. Their siblings have all since died of natural causes. "They're not here to get justice or get answers — we're the only two left," Lori said. So despite the obstacles they've faced, they told Dateline they will never give up. "We have to fight for it."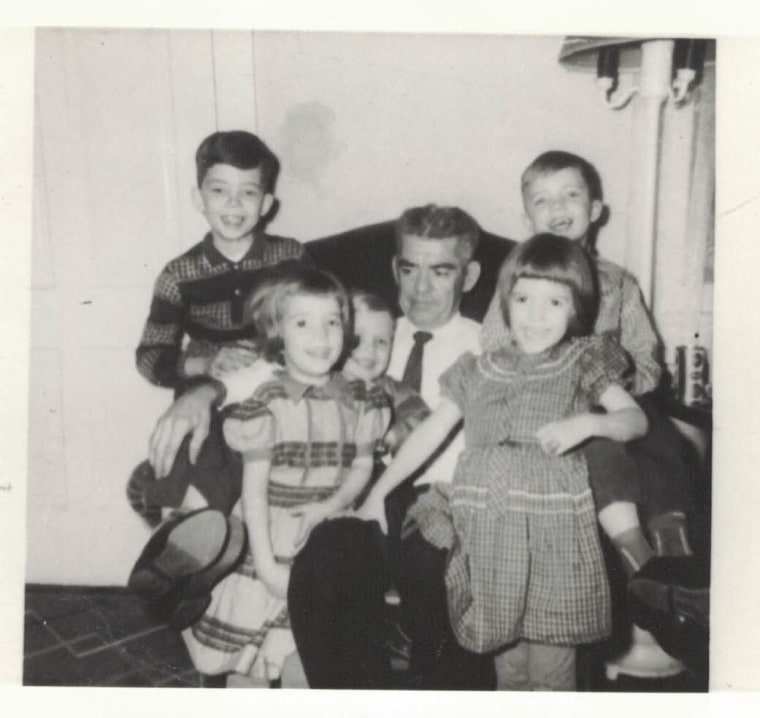 Pennsylvania Crime Stoppers is offering a $5,000 reward for any information that leads to an arrest in the murder of John Leonard.
Anyone who has tips about the deaths of John and Madeleine Leonard is asked to call the Monroe County District Attorney's Office 570-517-3052, PA Crimestoppers at 1-800-4PA-TIPS (1-800-472-8477) or email the Leonards at Johnandmadeleineleonard@gmail.com.