Play Episode 1 of the second season of Dateline: Missing in America Podcast below and click here to follow.
Read the transcript here:
It was a little windy that March morning in Hope Mills, North Carolina. Spring was just around the corner on a crisp, dry day.
In a ranch-style house on McDonald Road, Kent Jacobs pulled on a familiar weekend uniform, his black Harley Davidson sweatshirt and his black sneakers.
Kent and his mom had a Sunday routine: She would head to church, he would take a walk.
Usually, Kent turned right onto McDonald and a quarter mile later made a left, passing mobile homes and patches of woods. Along this stretch
of country highway, it was common to see Kent walking alone, and people knew him by his dark hair and ready grin.
At Peach Farm Road, Kent would make another left.
Keith Jacobs: "It was a few miles, at least three or four miles. But it was --. I mean, it was -- it was a well-worn path for him. He knew it was always the same. Always the same."
That is Kent's brother, Keith Jacobs. He says Kent's destination on his weekend walks was a place close to Kent's heart: the neighborhood where Kent grew up, where he could hang out with his childhood friends for a few hours.
Kim Baber is Kent's sister.
Kim Baber: "Just saying Kent is all you had to say. Everybody knew who he was."
Most Sundays, Kent's mom got home first. She knew Kent would walk through the door by 5 p.m. And he was never late, until that Sunday. March 10, 2002. That was the moment when everything changed.
Because that was the day Kent Jacobs didn't come home.
Kim Baber: "Walked in my mom's house, and my mom's, you know, home by herself, upset, crying. I knew in my gut then. I was like, 'This is bad.' It was a different kind of upset for my mom, for the first time that I'd ever experienced when it came to Kent. I knew my mom knew something was wrong."
Before we go on, here's something important to know about Kent Jacobs: He was a 41-year-old man with a developmental disability that had left him with the mental capacity of a child.
If Kent were in trouble, he might not even know it. Or he might not know how to escape it.
I'm Josh Mankiewicz and this is Missing in America, a podcast from Dateline. After Kent's family reached out to us on social media, we featured his case in our digital series in 2022.
In this episode, we'll take you into his mysterious disappearance. 
This is a story about a man everyone liked. And about his family's unrelenting search for answers.
Keith Jacobs: "I dream about him still quite a bit, I'll be honest with you."

Josh Mankiewicz: "Your life changed a lot as a result of this. You left New York."

Keith Jacobs: "I made a decision that I needed to go back to North Carolina."
It's also the story of a mystery that haunts a retired detective.
Nan Trogdon: "It keeps me up at night. I play the should've, would've, could've game."
She found a tantalizing clue buried in a case file. It might -- or might not -- be the key to unlocking this puzzle.
Josh Mankiewicz: "You think this is all going to end with Kent Jacobs being found?"

Nan Trogdon: "I hope so. I pray it does."
Please listen closely, because you or someone you know might have information that could help solve this mystery and maybe give the Jacobs family the answers they're still waiting for two decades later.
Kent Jacobs was the eldest of five. Jackie came next. Then Kim, Keith, and Kelvin.
Josh Mankiewicz: "Your parents liked Ks."

Kim Baber: "Very much. Very much. And then, of course, we have the, I guess, the odd one, Jackie."

Josh Mankiewicz: "How did she escape, or did they run out of Ks?"

Kim Baber: "Yeah. But yeah, that kind of made us, I guess, unique in our own little way."
Sister Kim says Kent's disability never defined him or their family. He went to the same public high school they attended, where he took classes for kids with intellectual disabilities.
Kim Baber: "I mean, he was just big brother. If you met him, yeah, maybe you would notice that there was a, you know, a delay there, but not anything, you know, that kept him from doing what he wanted. You know, doing things he loved."
Kent was passionate about two things in particular, and everyone who knew him knew that. 
Kim Baber: "Loved, you know, Harley-Davidson and then, um, got into NASCAR racing. When he was a fan of something, he was a diehard fan."

Josh Mankiewicz: "He was into NASCAR and Harleys, even though he didn't drive and couldn't ride a motorcycle."

Kim Baber: "That's correct. That's correct. But loved, um, just the sport of it."

Keith Jacobs: "He loved the sound of them, the noise. He just loved – he just loved the excitement of them."
That's Kent's brother Keith, again.
Keith Jacobs: "It was tough keeping up with him. He was just always on the go."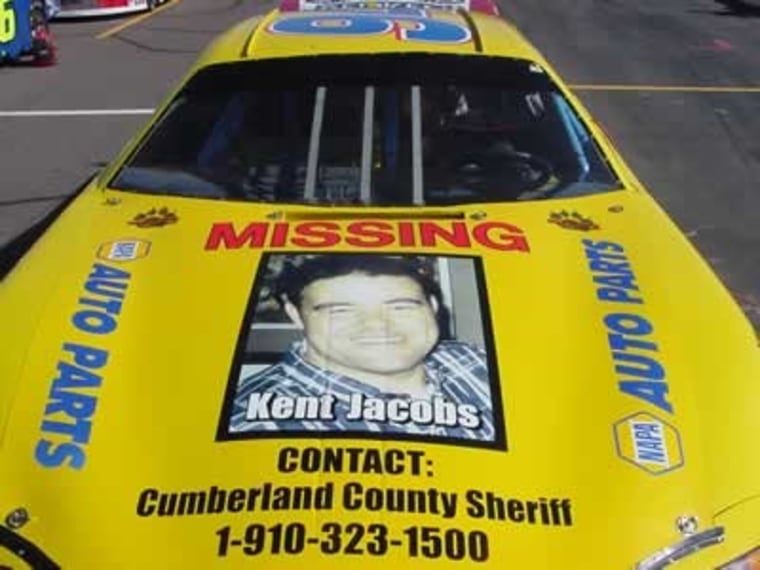 In his early 20s, Kent moved into a group home. It's where he lived during the week and where he had a job doing custodial work for Cumberland County, there in North Carolina. On Fridays, Kent's mom, Martha, would pick him up and bring him home for the weekend.
Keith, 10 years younger than Kent, looked forward to those visits.
Keith Jacobs: "He always gave me a great big hug, and he was genuinely happy to see me. And that's -- that's, uh, it's -- it's such a beautiful feeling when, you know, there's one person in the world who is genuinely happy to see you."
On those weekends home, Kent was a familiar face in Hope Mills, all six square miles of it.
Josh Mankiewicz: "He'd go off on walks. You never worried about that?"

Kim Baber: "Absolutely never worried about it. Always came back."
For almost 20 years this was Kent's routine. It would take him an hour or so to walk to the neighborhood where his childhood friends still lived.
Josh Mankiewicz: "He was visiting guys he'd grown up with. People he knew."

Keith Jacobs: "Yeah. People he knew. People we knew."

Josh Mankiewicz: "And they were expecting him."

Keith Jacobs: "Yeah. Yeah. You know, it wasn't necessarily a scheduled thing, but they knew. 'It's Sunday, Kent will probably be around today, there's sports on TV,' that sort of thing."
March 10th, 2002 was like any other Sunday. Kent left, knowing he had to be home by 5 p.m. because on Sunday nights his mom would drive him back to the group home.
Now dusk was turning to dark. The sun set around 6:20 p.m., but Kent Jacobs still had not come home.
Concern was spreading among his siblings, most of whom lived out of state.
Kim Baber: "We're all on this internal clock with him like, 'Wait, it's 5:00. He has to be back.' It was clockwork with him. It was routine. It was muscle memory."
His mom, Martha, called the sheriff's office and her other children made plans to come home.
Kim, who lived about an hour's drive north, arrived first and set out to find Kent. She says that's when it hit her: Her hometown had become a stranger.
Kim Baber: "I was in my car driving around. Like, I don't know, almost like in the lost world. I'm riding around, you know, the neighborhood where I would think that he was. But it had changed so much. And I'm like, 'Where am I?' And I'm now trying to find people, you know, to ask questions to. And again, I don't know these people anymore. You know, I'd been gone now, years."
Hope Mills sits on the outskirts of Fayetteville, North Carolina. When the Jacobs family moved there in the late '60s, it was a town of less than 2,000. By 2002, its population had grown to nearly 12,000 and so had the number of people mixed up in drugs.
Josh Mankiewicz: "Did Kent really perceive that -- did he recognize that?"

Kim Baber: "No. He would have not had that capacity to do that. 'Cause the people that he hung out with, they continued to live in their parent's homes, if you would. They were still in the same community. So, to him, that little section of the world, I'm sure through his eyes, stayed the same."
Now, as Kent's siblings retraced his steps, they saw a world that had changed. A world brimming with menace. And Kent was missing somewhere within it.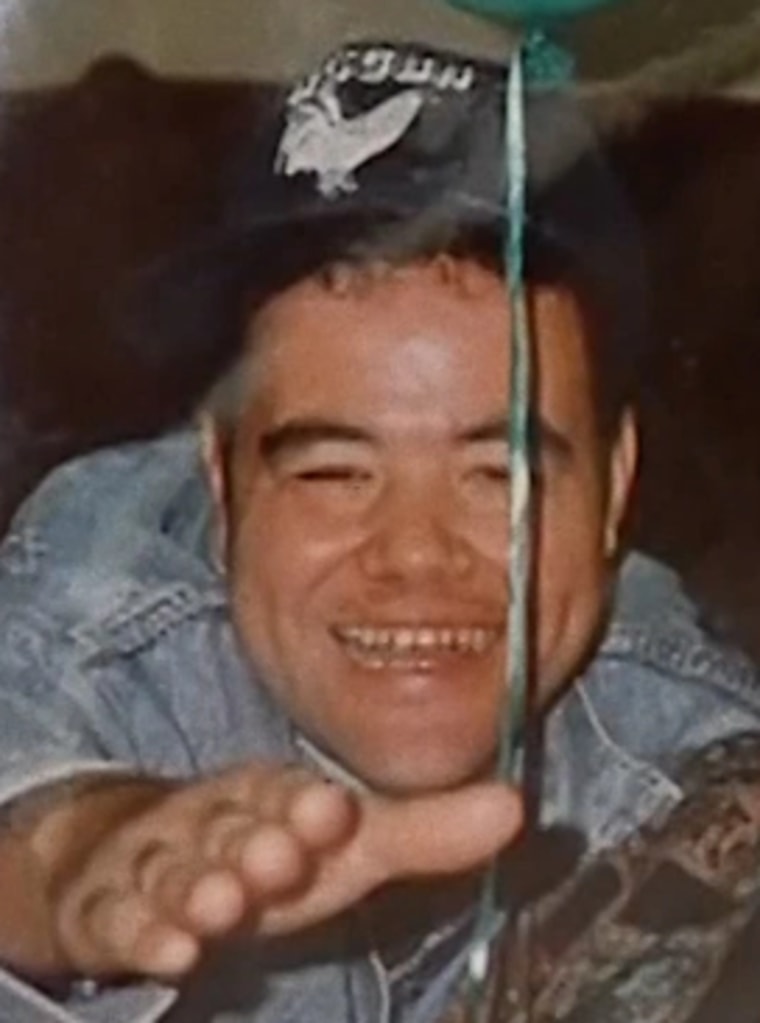 Kim Baber was suddenly a new member of the club no one wants to belong to: the families of the missing. 
She recalls going to the Cumberland County Sheriff's Office in those early days, frantic after her brother Kent disappeared — and getting a reality check.
Kim Baber: "It was almost like because he was an adult missing -- a missing adult -- it was like, 'What do you want us to do?' And I'm thinking, 'Oh, my gosh. I need your help.' And then I just remembered somebody coming in and handed me a stack of paper. It was fliers that said missing, and it had my brother on it. And handed them to me and told me to go pass them out."

Josh Mankiewicz: "Police would say to you, 'Look, he's an adult. He can go wherever he wants. He's not required to check in with you or anybody else.' And you would say, 'No, you don't understand."

Kim Baber: "That's right. At this point now, this is not a normal adult. It's like for the first time we had to explain, 'This is a person with special needs. We need your help. This is something has happened to our brother.'"
Legally, 41-year-old Kent Jacobs was, no question, an adult. More precisely, he was a middle-aged man with the intellect of a child. In 2002, when Kent vanished, there were Amber Alerts for missing children, but what did not exist were specialized public alert systems for missing people with special needs.
Kim believes valuable time was lost in those early hours when she says investigators didn't seem to feel a sense of urgency to look for Kent. That is something we hear a lot from families of missing adults. We asked the sheriff's department what they thought about Kim's take on those early days of the search for Kent. 
They told us they couldn't comment because the case is still open and under investigation.
Kim told us the sheriff's office did step up its game a few days later.
Kim Baber: "They started, you know, again, kind of connecting the dots a little bit, I think. And it started to kind of come together. And then, yeah, it was kind of like having their force with us. Um, started to make a difference. You know, that's when people, you know, the town noticed. The communities noticed. It was like people started talking."
Kim was no longer the only one asking questions. Kent's other siblings had rushed to North Carolina from Seattle, from New York, and from Oklahoma City, determined to help find their brother. 
They spread out, retracing Kent's steps that Sunday, knocking on doors.
Looking for information. Had anyone seen Kent? And according to Keith, it turned out some people had.
Keith Jacobs: "They would say, 'Yes, Kent was here. He was here for an hour or so. And then he left.' And then we asked, 'Well, do you know where he went?' And they said, 'Well, he'd mentioned going to so-and-so's house. So we would go to that person's house, and they would say that – 'Kent was here, and then he left.'"
The family pieced together Kent's movements on March 10, 2002: His first stop, at about 1 p.m., was at a mobile home where one of his childhood friends lived. They watched NASCAR for a while. And then Kent left at some point and went to see another childhood friend who lived nearby. The last reported sighting of him was at 5 p.m. on a road called Brooklyn Circle.
Kim Baber: "And that's the last time anybody can physically put a time on when they saw him. It's like the clock stopped and we can't get past 5:00 and nobody will tell us what happened after 5 o'clock."

Keith Jacobs: "I don't know, you know, what to look for in people's stories when they -- when they're telling you something."

Josh Mankiewicz: "Anybody you thought wasn't giving it to you straight?"

Keith Jacobs: "There were a couple people who I thought maybe weren't being completely forthcoming about what they knew about what happened to Kent. I think some people were not telling us everyone who was with them when they saw Kent and that sort of thing."
Some of Kent's childhood friends now had very adult problems: drug habits, and rap sheets for crimes ranging from felony drug possession to armed robbery. Keith didn't think those friends would ever harm Kent, but he worried about the people they hung out with, who also had their share of criminal convictions. 
Had Kent crossed paths with any of them on the day he disappeared?
Josh Mankiewicz: "Would he have been trusting of people he didn't know? Would he have gone somewhere with them?"

Keith Jacobs: "I don't think he would have left the house with them."
Of course, there was no guarantee that Kent hadn't stumbled into trouble. That 5 p.m. sighting of Kent on Brooklyn Circle was close to the property of a man named Cliff Jones whose own past included a manslaughter conviction.
Keith and his brother-in-law paid Cliff a visit. And when they got there, Keith says, Cliff was busy.
Keith Jacobs: "We found Cliff Jones and some people in one of his rental trailers and they were just cleaning it. It seemed to me they were really trying to clean this trailer. I mean, to -- to a great extent. Maybe this was just a standard cleaning of a trailer. I didn't know. I don't know. But they had, you know, chemicals out and buckets out and that sort of thing."

Josh Mankiewicz: "Does he say why he's cleaning the trailer so hard?"

Keith Jacobs: "I didn't ask and he didn't state."

Josh Mankiewicz: "Is Cliff Jones helpful to you in that conversation?"

Keith Jacobs: "No, not very. He told us he didn't see Kent, and that he didn't know anything about anything."
Keith says he told sheriff's deputies about his visit to Cliff Jones and all the other tips he'd heard.
Josh Mankiewicz: "Were they taking this seriously?"

Keith Jacobs: "They were. They were."
Ask any of Kent's brothers or sisters and they'll tell you his favorite day of the year was March 16th, his birthday. Maybe because in a big family, it was something he didn't have to share.
That year, Kent's 42nd birthday arrived six days after he vanished -- when law enforcement and volunteers fanned out across the woods and streams near where he'd last been seen. People searched in kayaks and four-wheelers. On bikes and on foot. They didn't find any trace of Kent Jacobs.
Investigators told the local paper they suspected Kent was a victim of foul play.
There were a couple of working theories. First off, robbery. Part of Kent's weekend routine was to go to the bank with his mom and cash his paycheck. She would hang onto the money for him and give Kent a few dollars to spend. But on that Sunday, Kent had around $200 in his pocket.
Keith Jacobs: "His birthday was coming up a week from then, and he just wanted to have some extra cash on him and my, you know, so my mother gave it to him. I don't think she anticipated him taking it with him."
Another theory: Someone gave Kent drugs, he overdosed, they panicked, and disposed of his body.
Josh Mankiewicz: "You ever hear of Kent using drugs recreationally or illegally?"

Keith Jacobs: "No. He would occasionally have a beer, but he wasn't a drug user."
Neither theory seemed to go anywhere, and certainly didn't bring the family any closer to finding Kent.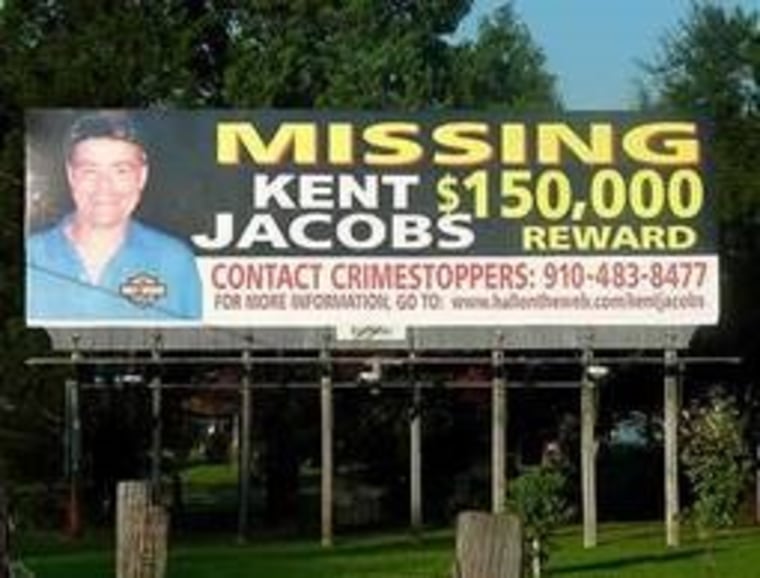 Summer turned to fall. Alongside the highway that skirts Hope Mills, Kent Jacobs gazed out from a billboard, grinning in a black baseball cap, his name in bold letters over his supersized photo next to the words missing and reward.
And so, each time Kim visited her mom, she had to drive past her brother.
Kim Baber: "And, you know, part of you is like, 'Wow, if, you know, if just one person can see that and help us.' But in the same sense, yeah, that's your brother on a billboard that says missing, you know? 'Help us,' you know? Whatever --. And you become, I guess, a person in a story that you never want to -- to be a part of."
Keith had known since he was a teenager that he would end up his older brother's protector.
Even so, nothing had prepared him for this.
Keith Jacobs: "It, um, it made me feel like I failed my brother. Like I wasn't --. Like I failed to protect him."
So Keith put his life in New York City on hold and moved back to North Carolina to help keep the search alive. His sister Jackie had quit her job, too.
Keith Jacobs: "She deserves most of the credit for keeping Kent's name in the paper and in the news."
It all took a toll.
Josh Mankiewicz: "Some of the tips that came in were pretty terrible. Hard to hear."

Keith Jacobs: "Yeah. Yeah. It was. There were stories about Kent being -- oh, man -- killed with a baseball bat. There were stories about people -- Kent being thrown down a well. Just things you never want to hear about anyone you love, you know?"

Josh Mankiewicz: "And any one of them might be true. Or they might all not be true."

Keith Jacobs: "Yeah, exactly. Exactly."
The leads slowed to a trickle and then dried up. The billboard with Kent's photo on it blew down during a Carolina storm. 
Eight years went by, and that's when someone new took a look at Kent's case file with fresh eyes. 
Her name? Cumberland County Detective Sergeant Nan Trogdon.
Nan had already seen her fair share of missing persons cases, but on this one something stood out to her immediately: the total lack of any physical evidence.
Nan Trogdon: "Not a shoe. Not a shirt. Nothing. It's like he dropped off the face of the earth."
There was no physical evidence for Nan to examine, but there was a very long paper trail.
Nan Trogdon: "When I got the case, there were banker's boxes filled with notes and I took a legal pad and started writing down who had been talked to, who had called in a tip."

Josh Mankiewicz: "So, I mean, what are we talking about -- hundreds of tips?"

Nan Trogdon: "If not more. Yes."
One of those tips would send the detective straight to a judge... to ask for a search warrant.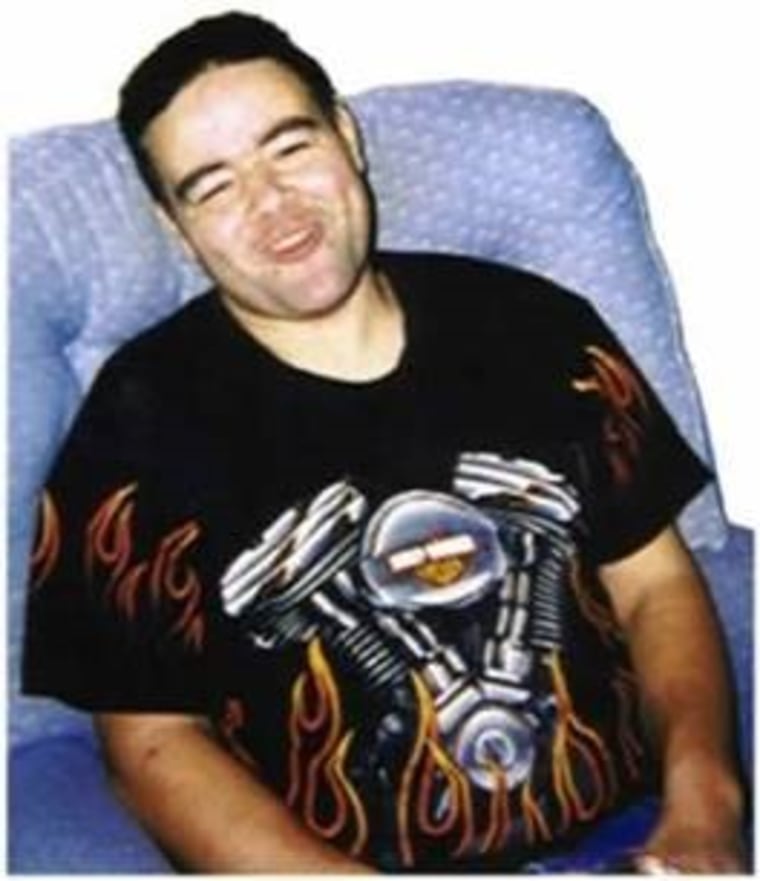 A lot of detectives will tell you there are cases that keep working on them long after they've turned in their badges. For Nan Trogdon, Kent Jacobs was about to become that case, in large part because of Kent's family -- especially his mom, Martha.
Nan Trogdon: "When I first went into Miss Jacobs' house -- Miss Martha's what I call her -- you walk into the living room. And the wall has pictures of Kent with his relatives in various stages of his life. And you go into his bedroom and she has a candle in the window. It's one of those electronic candles like you have in the window at Christmas. And she leaves it turned on. All the time. And it's so that Kent will find his way back home."
Except for that candle, Martha kept Kent's room just as it was on March 10, 2002. I've been in a lot of those rooms, and they are sad places, at once both a totem of hope and a time machine. You can always feel the weight of what's missing from that house.
That was probably obvious to Nan Trogdon, too.
She knew the Jacobs family needed to know what had happened to the son and brother whose presence was still very much alive in that house. 
She dug into Kent's file.
Josh Mankiewicz: "Cases are solved by closing doors, not just opening them. That's sort of your investigative mantra, isn't it? Explain that to me."

Nan Trogdon: "When I first got into homicide, I thought, well, you make an arrest, you go home for the day. And that's not it at all. You have to close the doors of every lead that you get, of every tip that you get. The door has to be closed to make sure that it's been investigated fully."
She started looking for open doors.
And that's how she found it: a tip buried in Kent's file. It didn't come from just anyone.
Nan Trogdon: "I noticed that there was a gentleman named Hank Harris. Now, Hank Harris is important because Hank Harris is the fire chief at the volunteer fire department."
In the language of law enforcement, Hank Harris was a solid citizen. And in the years after Kent disappeared, the fire chief told investigators he'd had a visit from someone who said he had information about Kent Jacobs.
That person was Cliff Jones. And if that name sounds familiar, that's because he's the guy Keith says he saw cleaning a trailer with chemicals and buckets just days after Kent disappeared.
Nan Trogdon: "According to statements that I'd read, Cliff was drunk, and he went to the -- the fire department and he told Hank that Kent was buried in a refrigerator on his property."
Nan says that if you know these people the way she does, that claim wasn't as far-fetched as it might seem. Cliff Jones was known to use his property as his personal landfill.
Nan Trogdon: "Clifton had a backhoe and he buried everything. He buried trailers. He buried trash. He buried -- there's a school bus on the property, buried on the property."

Josh Mankiewicz: "In that conversation with Hank Harris, does Mr. Jones say, 'I know he's buried there 'cause I killed him'? Or 'I know he's buried there 'cause I was there when he died'? Or does he just say, 'I know that he's buried on my property in a refrigerator'?"

Nan Trogdon: "He just says, 'I know he's buried there on my property in a refrigerator.'"

Josh Mankiewicz: "He's not admitting guilt here."

Nan Trogdon: "Right, no."
So, you may be wondering, what did investigators back in the day learn when they checked out this intriguing tip?
Nan Trogdon: "I kept searching the paperwork and I didn't see where there was a follow-up with Hank."

Josh Mankiewicz: "And no one follows this up."

Nan Trogdon: "Well, there were so many leads coming in. And – and with all the paperwork that I had, I'm sure there's something that I didn't do or follow up on. So, it happens. It fell through the crack."
By 2010, following up on that tip and closing that door, was at the top of Nan's list. She wanted to know as much as she could. And that's when she hit a wall. One that's familiar to cold case detectives.
Nan Trogdon: "Cliff was deceased."
Whatever secrets Cliff Jones had, they went with him to his grave. The fire chief, however, was very much alive.
Nan Trogdon: "In April of 2010, I went and talked to Hank. And Hank restated exactly what I found in the notes."

Josh Mankiewicz: "And you found Hank the fire chief credible."

Nan Trogdon: "Yes, sir. I did."

Josh Mankiewicz: "He doesn't have any reason to lie about that."

Nan Trogdon: "No, sir. He does not."
So Sergeant Trogdon got a warrant to search the property of the late Cliff Jones. She persuaded a forensic archeologist and a geophysicist from North Carolina State University to help.
WRAL: "Scientists and their high-tech tools have joined the search for a Cumberland County man missing for eight years…"
It was big news on local television.
WRAL: "The Cumberland County Sheriff's Office brought them in today to look for the remains of Kent Jacobs…"
On a warm Wednesday morning in May 2010, they began working their way across the property, about three and a half acres dotted with tall trees and the occasional trailer. They were looking for the refrigerator that Cliff Jones claimed Kent was buried in.
Ron Crowson: "The Gem-2 and the Gem-3M, as I call super-duper metal detectors."
That's geophysicist Ron Crowson.
Ron Crowson: "Extremely sensitive pieces of equipment."
As the temperature climbed to a humid 82°, he carried an electromagnetic sensor strapped over his shoulders. The device looked like a ski with a small box mounted on it. 
He walked back and forth across the property as sensors inside the ski took readings.
WRAL: "They can detect objects more than 30 feet down."
Ground-penetrating radar was also used to try to peer under the soil.
The equipment alerted the scientists and searchers from the sheriff's department to areas where it looked as if something big might be buried. It was.
Nan Trogdon: "We uncovered parts of a mobile home. We uncovered hot water heaters. We uncovered all kinds of trash and debris."

Josh Mankiewicz: "But no refrigerator."

Nan Trogdon: "No, sir. No refrigerator."
As the day went on, the search became more difficult. Detective Trogdon said some areas were thick with bamboo and impossible to reach, and that wasn't the only problem.
Nan Trogdon: "It was marshy and we came upon a lot of water. It was also getting dark and the more we started digging, the more water would come out. So we were actually uncovering all of this contaminated property and putting it back into the groundwater."
Nan said they dug up rusted metal, old carpet, and other debris that made them worried. Families were living on the land in mobile homes. So was the search team digging up any toxic trash?
Nan Trogdon: "So, with the lateness of the hour and everything that we were doing, we had to stop the search."
And that, according to what the sheriff's office told the local paper, was that. A deputy said the search of the Jones property was successful and had ruled out a lead. Not everyone agreed.
Detective Trogdon believes the searchers failed to examine 30-40% of the area.
And it's not just Nan saying that. The forensic archeologist and geophysicist who surveyed the property submitted a report outlining the areas they were unable to search because of the thick vegetation, areas they said likely contained more buried debris.
Josh Mankiewicz: "So it's still quite possible that what's left of Kent Jacobs is still in a refrigerator -- still buried somewhere on Cliff Jones' former property."

Nan Trogdon: "It's possible, sir. Yes."
That was more than 10 years ago, and there have been no new searches. Kent's sister Kim does not understand why.
Kim Baber: "I feel like, yeah, it's almost like you're toying with us now. With that one piece of information. And why can't it be done? Like, who is the authority to come in and make it happen? I'm like if this was a child -- if this was a child of tender age, would we not have searched that property by now?"

Keith Jacobs: "I would like to have that property searched properly, just -- just to rule it out, if nothing else."
Almost a year after that search, investigators told NBC affiliate WRAL they didn't have new evidence to justify another search warrant, and it was up to the owner of the property to allow them to continue searching. We asked the sheriff's office if they're planning to pursue a new search and again, we heard they can't comment.
Then, two months after we spoke with them, Kent's case was back in the news...
WRAL Reporter: "This is just an expansive field they have roped off..."
For three days in April 2023, investigators executed a new search warrant, but on a different property, where one of Kent's childhood friends used to live. They did not find Kent's remains.
Nan Trogdon retired to Florida at the end of 2013. That incomplete search of Cliff Jones' property still nags at her. Which is not surprising, considering her mantra.
Nan Trogdon: "You have to close the doors of every lead that you get, of every tip that you get. I personally don't feel like Clifton Jones' property, that door is partially closed. It's not closed all the way."
Nan says she volunteered to keep working on Kent's case in retirement, but the sheriff's office turned her down. They told us that when a deputy retires, they turn back into a regular citizen, which means no access to sensitive law enforcement information.
Nan Trogdon: "I just -- I feel like I let the family down. And I would like to take this time and say I'm sorry. I'm sorry to the family."

Josh Mankiewicz: "I don't think they feel that you let them down. I think they feel that you worked pretty damn hard on this."

Nan Trogdon: "I appreciate that."
It has been 21 years since Kent Jacobs vanished and more than a decade since Nan met Kent's mom, Martha, and saw that candle in her window. Martha is in her 80s now. NBC affiliate WRAL interviewed her back in 2011.
Martha Jacobs: "Each and every day, I think of Kent. It never leaves my mind. It never leaves my mind about my son."
For the families of the missing, time has a way of tempering expectations. Martha Jacobs has started making small changes to Kent's room.
Keith Jacobs: "She's a mother, so yeah, of course. She's going to hold out hope against hope. But she's a woman of faith, and I'm honestly thinking at this point she's beginning to accept that maybe, just maybe, she will see her son in a different life. You know, she may not know -- she may not know what happened to him in this, but she believes will see him in a different life."
Keith moved back to New York and took his search for answers with him. For Kim, the past is always present, because these questions just won't go away.
Kim Baber: "I guess in my mind it's like, 'What went wrong that day?' I still don't understand why there's no trace. There's nothing. Like, I can't tell you how many times I thought I was so close. And it's almost like we were right there. But we couldn't find this one more clue to finish it."
Nan Trogdon believes this case can still be solved.
Josh Mankiewicz: "Are you convinced that somebody out there still knows what happened to Kent Jacobs?"

Nan Trogdon: "I am. I am thoroughly convinced of that. Somebody somewhere knows what happened. It's still not too late to come to the sheriff's office. Tell what you know."
And so, this is where you can help: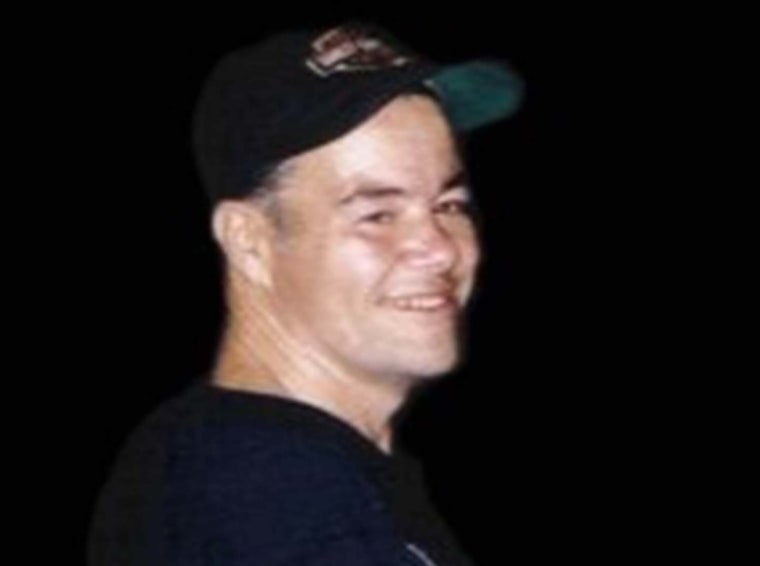 5'6" and 150 pounds with dark curly hair and brown eyes -- that was Kent Jacobs on March 10, 2002.
And he was last seen walking about a mile from the Colonial Heights neighborhood in Hope Mills.
If you have any information -- if you saw him walking that day, or if you've heard anything about what might have happened -- call the Cumberland County Sheriff's Office at 910-323-1500.
His family is offering a reward for information leading to Kent's location.
To see a photo of Kent and learn more about other people we've covered in our "Missing In America" series go to DatelineMissingInAmerica.com.
There, you'll be able to submit cases you think we should cover in the future.