Play Episode 5 of the second season of Dateline: Missing in America Podcast below and click here to follow.
Read the transcript here:
May 20, 2016. 
63 degrees under mostly clear skies in Tumwater, Washington, just south of the state capital, Olympia.
Around 3 p.m. that Friday, traffic on Interstate 5 was zipping along at 70 miles an hour. That's when something alarming came into focus. 
A black convertible, top up, was definitely not following the rules of the road. 
Mike Ware: "It started rolling and actually rolled across three lanes of freeway."
The 1996 Chrysler Sebring was drifting diagonally from the far right southbound lane toward the median.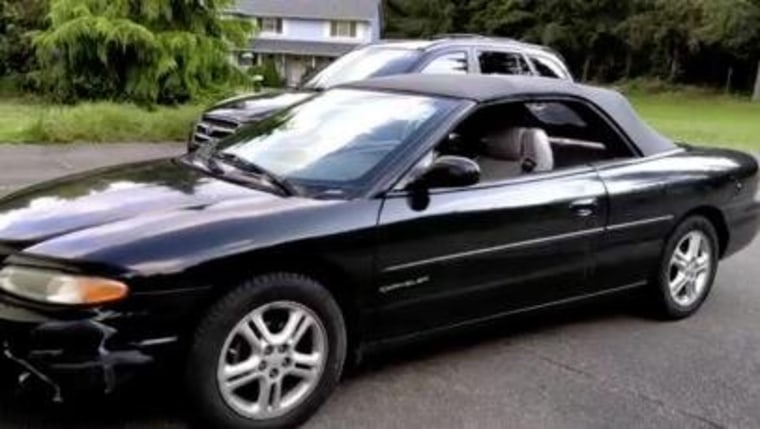 Other cars had to speed up or swerve to avoid hitting it. Then, after a few dangerous seconds, the Sebring stopped.
Mike Ware: "Finally impacted on the center barrier. And that in itself is sort of unusual."
That's Mike Ware. He wishes he'd been at the scene that day, because he has strong opinions about what happened. And not just because of the 39 years he spent in the local sheriff's office, or because of what police were about to find in the Sebring.
Mike has a lot to say because what happened on the highway that day was something much more personal to him. It was the beginning of a mystery that shattered his own family.
The convertible disrupting traffic on the freeway belonged to Mike's 19-year-old nephew, Logan Schiendelman.
Only, Logan wasn't in the car. No one was. 
And Logan has now been missing for more than seven years.
I'm Josh Mankiewicz and this is Missing in America, a podcast from Dateline. 
We first featured Logan's story in our digital series in 2016, just weeks after he vanished. In this episode, we'll take you deeper into his literally baffling disappearance.  
This is the story of a teenager who was wrestling with questions that many 19-year-olds grapple with, plus a few that many do not. 
Mary Ware: "It was almost like he was afraid to talk about it."
It's also about the people who loved him fiercely.
Mary Ware: "Sometimes I'll hear music that'll make me think about him and, you know, the tears will just flow. I really miss him."

Ginnie Schiendelman: "I want him to still be alive."

Josh Mankiewicz: "I know you do."
Please listen closely, because you or someone you know might have information that could help solve this mystery and maybe give Logan's family the answers they've been waiting for.
One of the questions they have is who or what was on Logan's mind the week he disappeared, and whether he felt he was in danger.
Lt. Simper: "He told his grandmother, 'I'm not gonna make it.'"
Ginnie Schiendelman is Logan's grandmother, but that title doesn't tell the whole story.
Josh Mankiewicz: "You're really his mom in terms of his life and raising him."

Ginnie Schiendelman: "Yeah, it wasn't a grandmother-type relationship. I mean, he lived with me his whole life."
Fresh from the hospital, newborn Logan came home to Ginnie's house — where he lived with his sister Chloe and his single mom, Hanna. Logan's dad wasn't in the picture. And then Hanna moved about 40 minutes away, closer to Seattle -- without her children. Logan was 2.  
Josh Mankiewicz: "His mom left him behind -- left him with you?"

Ginnie Schiendelman: "Yeah. Yeah. She went up and lived with her boyfriend up there. And it was also-- she was working up there."
Logan saw his mom from time to time but it was Ginnie who did the 24/7 parenting. She says Logan was a bright little boy full of surprises.
Ginnie Schiendelman: "When he was really little and learning to talk, I was trying to get him to say cinnamon and he tried a couple of times and then he quit. And then about three weeks later, he came back and he said cinnamon. Totally out of the blue. And I thought, 'He's been working on this.' He was just a smart, funny person."
The cute kid grew into a handsome teenager with an engaging smile.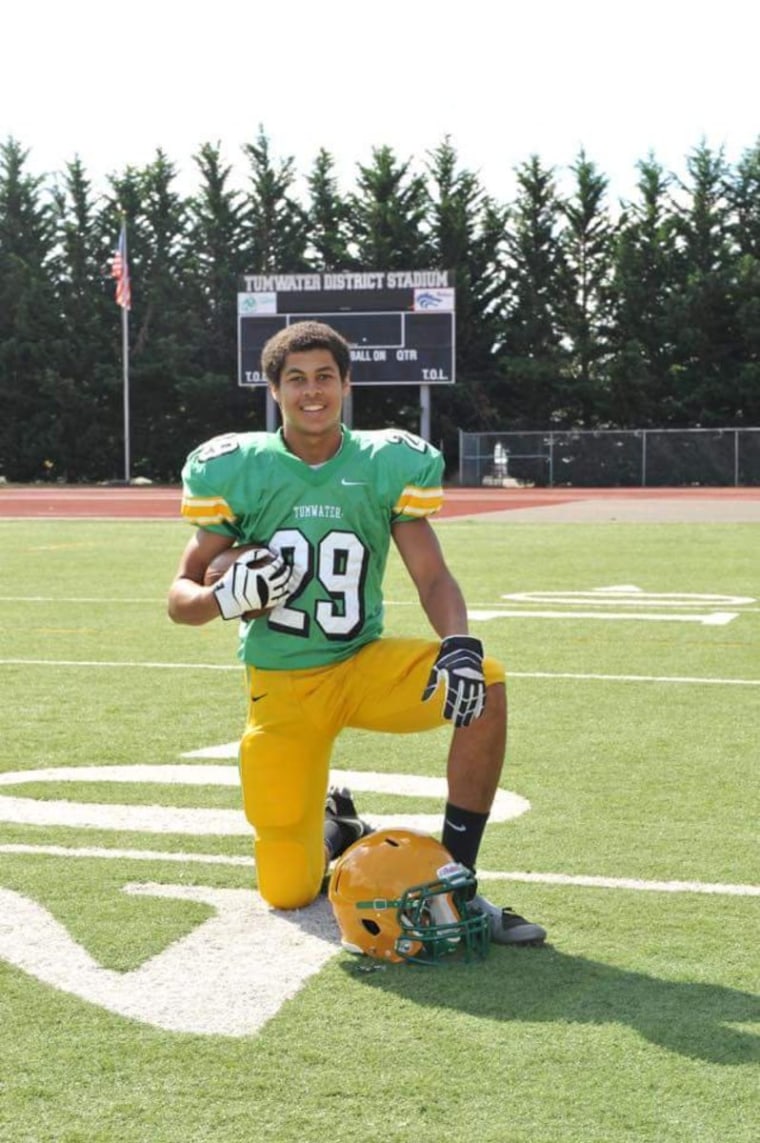 At Tumwater High School he made good grades and was on the varsity football team. He played defensive back for the Thunderbirds, jersey number 29. And he was popular.
Home video: "It's Logan!"
Logan liked to turn his camera on his friends, sometimes when they weren't expecting it. He tried to record one video on the sly in the school cafeteria. 
Home video: "You're videotaping me again, aren't you?"

Logan on home video: "No. Do a different face. Do a whole bunch of different faces."

Mary Ware: "I don't know anybody that did not like Logan."
That's Mary Ware, Ginnie's sister and Logan's great aunt. She and her husband, Mike, that retired sheriff's deputy, have a small farm about 20 minutes from Ginnie's house.
Mike Ware: "I'd have him mowing the fields or cleaning the barns. He was always ready and willing."

Mary Ware: "If we went to his house, he would open the door and say, 'Come on in. How are you guys?'"

Josh Mankiewicz: "Well, he's a -- he's like the Rotary Club compared to a lot of other kids that age."

Mary Ware: "He was."
Friends and family were equally surprised when Logan enrolled at Washington State University after high school. 
It was more than a five-hour drive from Tumwater, and none of Logan's friends were going to be there. 
With more than 17,000 students, Logan wouldn't know a soul.
Still, as he always did, Ginnie says Logan made friends. Maybe too many. He was acing his social life, but ditching his courses.
Josh Mankiewicz: "Did he tell you why he wasn't going to class?"

Ginnie Schiendelman: "You know, he'd shrug. 'Yeah, I'll do better next semester.'"
Spoiler alert: he didn't. And by the end of the academic year, Logan had flunked out.
Ginnie Schiendelman: "The school won't let him back because he didn't go to class. And they basically, they've done this before, said, 'You're not ready for college.'"

Josh Mankiewicz: "Sounds like they were right."

Ginnie Schiendelman: "Yeah, they were right."
So Logan came back to Tumwater, moved back in with Ginnie and his step-grandfather, Bill, to regroup and figure out his next steps. He found work, mostly a series of low-skill jobs.
Ginnie Schiendelman: "Fast foods. You know, a laundry -- that did laundry for hospitals and nursing homes."

Josh Mankiewicz: "What was filling up his life? Relationships? Marijuana? Alcohol? Video games?"

Ginnie Schiendelman: "There was always some video games. Some pot, some alcohol. You know, he had friends. He'd leave at night and go visit people."

Josh Mankiewicz: "It doesn't sound like you were worried, though."

Ginnie Schiendelman: "I wasn't. No, I wasn't laying at night worrying about it."
It's not uncommon at Logan's age to stumble on your first steps into adulthood. Nineteen is a time for self-discovery, sometimes with a dash of melodrama.  
On Wednesday, May 18th, two days before Logan's car disrupted traffic on the freeway, he walked into Ginnie and Bill's kitchen, and told Ginnie he had something to tell her.
Ginnie Schiendelman: "He came in and sat down and said, 'I might be gone for the weekend.' I said, 'What are you going to do?' And he said, 'Well, I had an epiphany.' I said, 'OK. What was your epiphany?' And he said, 'Well, I can't really explain it.' So then we had to go to work. I said, 'Well, let's talk about it when I get home.'"
Except, when Ginnie got home from work that Wednesday around 5:30, Logan wasn't around. 
Josh Mankiewicz: "Should he be there?"

Ginnie Schiendelman: "Sometimes, sometimes not. So I didn't worry about it."
He wasn't home the next day, either. So Ginnie checked a tracking app she had on her phone.
That told her Logan's phone was in Olympia, Washington -- close to where his mom lived.
Ginnie Schiendelman: "I thought, 'Well, maybe he went over and stayed with his mom.' Because that happened once in a while."
Then the next day, Friday, Ginnie still hadn't heard from Logan, so she asked Logan's sister to call their mom to see if he was there.
Josh Mankiewicz: "And your granddaughter said, 'He's not with Mom.'"

Ginnie Schiendelman: "Right."

Josh Mankiewicz: "So where did you think he was?"

Ginnie Schiendelman: "I had no clue."
Ginnie wasn't exactly panicking. Logan had told her he'd be gone for the weekend. Even so, on Saturday she gave the Thurston County Sheriff's Office a quick call to see what they could tell her. The office was closed. So she and Bill drove over to Olympia to look for Logan themselves.
Ginnie Schiendelman: "We drove all over near where his car -- his phone had pinged."

Josh Mankiewicz: "That sounds to me like you're getting worried."

Ginnie Schiendelman: "Yeah."
Ginnie and Bill didn't find Logan or his car. And by Sunday night, when there was still no word from Logan, Ginnie's worry was now bordering on panic.  
She didn't know it then, but police had been getting calls about Logan's car, and people who'd been seen near it. 
Some of them were acting very strangely.
Lt. Simper: "And they called reporting that they had seen a man wearing no pants."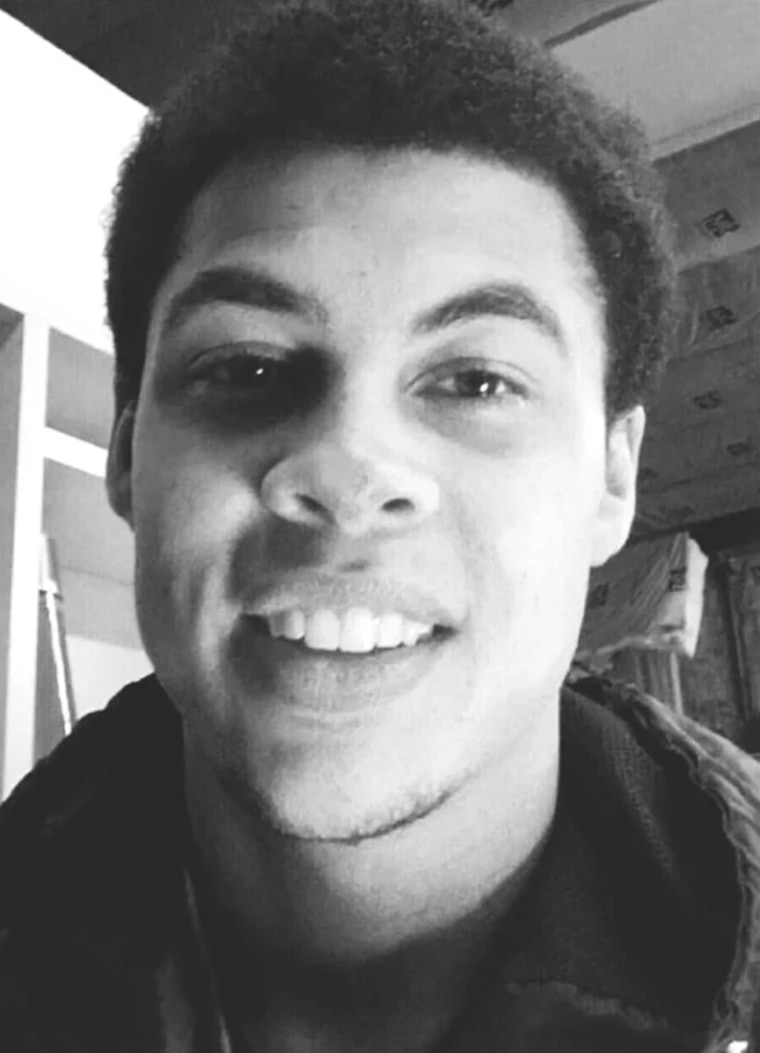 On Monday morning, May 23, 2016, Ginnie Schiendelman drove to the Thurston County Sheriff's Office to report her grandson missing. 
She hadn't seen or heard from Logan in four days. And now she was panicky. She thought if she filed the report in person deputies would take her concerns seriously.
Josh Mankiewicz: "How'd they react?"

Ginnie Schiendelman: "Well, you know, 'He's over 18 and people are allowed to leave if they want.'"

Josh Mankiewicz: "And so this isn't necessarily a crime or anything we have to really worry about."

Ginnie Schiendelman: "Right."
That is something families of the missing hear from police all the time and they tell us it's maddening. 
Ginnie's gut was telling her she should be worried -- and she knew Logan better than anyone. 
It's also true there hadn't been any evidence Logan had run into trouble. That was about to change. 
Just a few hours after she left the sheriff's office, Ginnie got a call from the deputy who'd taken Logan's missing report. She told her they'd found Logan's car. It had been impounded by state troopers three days earlier.
Lt. Simper: "So the vehicle was found on Interstate 5."
That is Lieutenant Cameron Simper of the Thurston County Sheriff's Office. The original detective on the case has retired and Simper agreed to review the case file for us.
Remember, Logan's Chrysler Sebring caused quite a commotion on the freeway. And it turns out, three different drivers called 911 to report what they'd witnessed that Friday afternoon.
Lt. Simper: "All of them describe the vehicle basically as rolling across all lanes of travel before impacting the cement barrier."

Josh Mankiewicz: "As if there was no one in it, or whoever was in it was incapacitated?"

Lt. Simper: "That's correct."
And one of the 911 callers said he'd caught a glimpse of something else. 
Lt. Simper: "We did have one of those callers that indicated they saw somebody in that vehicle on the shoulder of the freeway on the passenger side of the vehicle before it started rolling unoccupied across the freeway."

Josh Mankiewicz: "As if they got out and then the vehicle started to move."

Lt. Simper: "That's correct."
According to the 911 caller, that person had run into the woods next to the freeway. And when state troopers went to check out the car, no one was inside.
A sheriff's deputy told Ginnie to go pick up the Sebring from the lot where it had been sitting all weekend. She and Bill drove there not sure what to expect and full of questions. 
Was Logan the person who had abandoned the car on the highway? Or had someone stolen it? 
Josh Mankiewicz: "And when you pick up the car, you find -- ?"

Ginnie Schiendelman: "His wallet and the registration in the glove box. And his ID in there and his debit card and his phone on the car seat."

Josh Mankiewicz: "Was there money in the wallet?"

Ginnie Schiendelman: "No. No. There was a bag on the floor with some leftover sandwich wrapper and there was like $15, $20 in the bag."
Loose bills. An ID card. A wallet. Those didn't strike Ginnie as the kind of things a random carjacker or thief would leave behind.
Josh Mankiewicz: "Anything else unusual about the car when you found it?"

Ginnie Schiendelman: "He had stuff in the trunk. Like a blanket and some clothes and some DVDs, which is kind of weird. Movies. But if he was going to be gone -- thought he was going to be gone for a couple of days, it kind of made sense."
Ginnie had no idea where Logan had been headed.
The sheriff's office checked Logan's cell phone data and it revealed something intriguing. 
In the hours before his car was ditched, Logan's phone had gone on a road trip. Cell tower logs showed the phone traveled about 100 miles south on I-5, from Olympia down to Vancouver, Washington, then it turned around and headed back to the Olympia area where, at around 3 p.m. it rolled into the median at mile marker 92.
Josh Mankiewicz: "I guess the big question is whether Logan was with that phone when it made that 100-mile journey."

Lt. Simper: "Right. We know that the phone was recovered in the car, so we have every reason to believe that that vehicle traveled with the phone from Olympia down to Vancouver and then back up to Olympia."

Josh Mankiewicz: "But who was at the wheel and who else was in the car? You don't know."

Lt. Simper: "Right."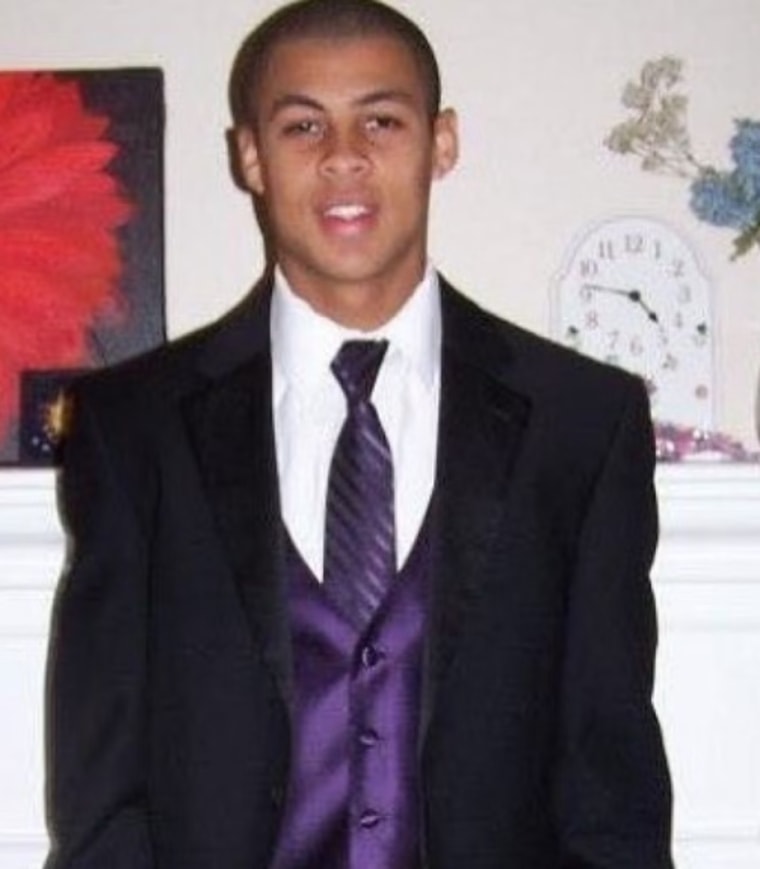 Lieutenant Simper says the detective checked with hospitals and spoke with law enforcement in the counties where Logan's phone connected with cell towers.  
There were no sightings of Logan in any of those places. 
The phone did reveal something else. For several months, Logan had been texting with a young woman.
They'd met on a dating app and she lived in Portland, just across the river from Vancouver. The detective tracked her down. Was that who Logan had been on his way to see?  
Apparently not.
Lt. Simper: "In speaking with her, she hadn't -- hadn't met up with him."

Josh Mankiewicz: "And she says she didn't see him that day or any other."

Lt. Simper: "Correct."
The sheriff's office learned something else about the woman. Logan might not have seen her, but he did communicate with her right before he disappeared. By text. And the text he sent her was reminiscent of something he'd said to Ginnie in their last conversation.
Lt. Simper: "'I hope to survive this week.' And he didn't explain why he didn't feel he was going to make it through the week."

Josh Mankiewicz: "I've certainly said things like that when I've had a tough, difficult week. Does this sound to you like he meant more than just—'I'm -- I'm having a miserable time,' or 'It's tough right now,' or, you know, 'I can't wait for the weekend'?"

Lt. Simper: "It's hard to know exactly what he was referring to."
Investigators wondered what exactly had been going on in Logan's mind before he went missing.
Because there was another bizarre thing that happened just hours after Logan's car was ditched on the I-5.
At 1:05 a.m., about ten hours after the car hit the median, a 911 caller reported seeing a man walking along a road close to that same stretch of freeway near the woods someone was seen heading into -- and that man didn't have any pants on.  
The caller did not get a good look at him.
Josh Mankiewicz: "You think that was Logan."

Lt. Simper: "I cannot confirm that that was Logan."
Still, hard to ignore. The sheriff's office sent out search teams.
Lt. Simper: "And there was no indication of anyone being there."
Not a single trace of Logan. Just a puzzling string of clues: a man with no pants on close to where Logan's car was found, Logan's troubling conversation with Ginnie, and that strange text.
Was all of it pointing to a breakdown of some kind? 
Lt. Simper: "Logan's grandmother reported that -- that Logan did have some mental health struggles; that he had been battling depression, that he struggled with his identity."
Recently, the genealogical intricacies of Logan's life had become an issue. While Ginnie is white, Logan's grandfather was African American. And his dad — whom he's never met -- is from Saudi Arabia.
And when he was growing up, Tumwater was more than 80% white. Logan stood out.
Josh Mankiewicz: "Was he aware that he didn't look like everybody else?"

Ginnie Schiendelman: "Yeah, but he wasn't really—he wasn't worried about it that he told me at all. And he had a lot of friends, so I don't think that was a problem for him."
That was true until something happened toward the end of Logan's senior year at high school. Something that clearly was a problem.
Ginnie Schiendelman: "He'd been to a party and things hadn't gone well. And he was upset about it because somebody was making remarks to him and his friends didn't stand up for him."
Logan told Ginnie a girl at the party had made racist remarks about him. He was so upset he called Ginnie to pick him up.
Ginnie Schiendelman: "Which is not a normal-- not normal for him to call me to come get him from someplace."
And that's when, without a word, Logan cut off all his friends. Ghosted the whole group.  
That was the reason he'd sent a last minute application to Washington State University instead of going to college closer to home with his old friends.
Josh Mankiewicz: "This is about how many people he's turning his back on after that one incident?"

Ginnie Schiendelman: "Probably about six really close friends. And then the whole group that they all hung out with."

Josh Mankiewicz: "That's a lot of people to cut loose because of one thing."

Ginnie Schiendelman: "Yeah, it is."

Josh Mankiewicz: "You talk to him about the wisdom of doing that, about whether or not that maybe it was too rash?"

Ginnie Schiendelman: "Yeah, we did talk about that, but it wasn't going to go anywhere."

Josh Mankiewicz: "He'd made up his mind."

Ginnie Schiendelman: "He'd made up his mind. And he was really, really hurt."
Suddenly Logan Schiendelman was a young man reeling, unmoored. And that's when Ginnie's mother — his great-grandmother — introduced him to a complete stranger. Someone Logan had never met before, someone who was also strangely familiar.
Tina Crary: "It was love at first sight to see him, because he looks just like my brother at that age."
Her name is Tina Roberts Crary. And she's Logan's great aunt on the African American side of his family. 
Ginnie and Tina disagree about the reasons why, but there's no denying this: Logan didn't meet Tina or any of his Black relatives until he was 18, and when he did it clearly made an impression.
Tina Crary: "And he saw it immediately. He was just -- he was -- he was in awe. He was just amazed. He was -- he goes, 'It just feels it feels so good to see someone that looks like me.'"
Tina pulled out her photo albums and gave Logan a crash course in her family's history.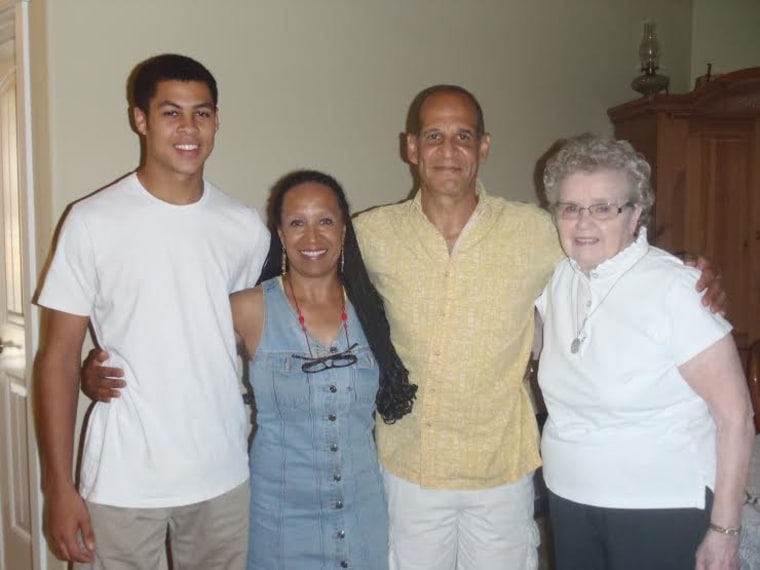 She says he soaked it up.
Tina Crary: "You could tell he's listening to every word you're saying."

Josh Mankiewicz: "Was he struggling with some kind of racial identity?"

Tina Crary: "I know that before he left, he was questioning who, you know, 'Who am I?' You know, 'What's my next step? What do I do?'"
Tina says she stayed in touch with Logan through Facebook when he was in college. She sensed he might be struggling and sent him encouraging messages. Then, after he flunked out and came back to Tumwater, Tina says she didn't hear from him again.
Tina Crary: "No responses from his -- from texts or Facebook. I know I invited him for Thanksgiving. I didn't hear back from him."

Josh Mankiewicz: "And so Christmas, New Year's. Nothing."

Tina Crary: "Nothing."
The detective investigating Logan's disappearance wondered if Logan had now cut off the rest of his family, too. 
No question, Logan had a lot to sort out.
Maybe at 19, he felt under pressure over his confusion about his identity, the break with his friends, his failure at college. 
Maybe it was all too much for him and he'd walked away from his old life in Tumwater to start over somewhere new. 
Or worse, maybe he'd gone somewhere to end it.
Well, here's the thing: Those who knew him best say that would never happen.
Ginnie Schiendelman: "I don't think he was in crisis. He wasn't -- didn't come across as angry, but as really in thinking about what he wanted to do."

Tina Crary: "I felt like he was depressed. Not in the sense where, you know, he would harm himself. But I felt that he was just, he was down."
Logan's great aunts, Tina, the one he'd just met, and Mary, whom he'd known forever -- had a theory of their own about what happened. It involved someone very close to home.
Tina Crary: "They didn't get along at all. I think he felt unsafe."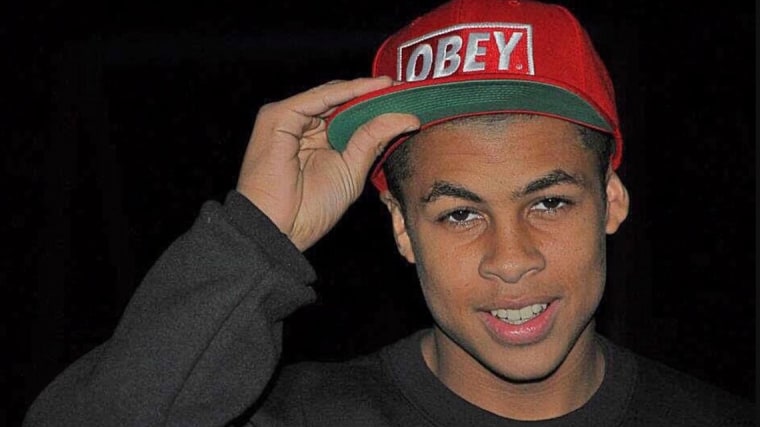 Sometimes a sunny day triggers a memory of her missing nephew, one that Mary Ware treasures. 
Logan is in the fields outside her house. He's riding on a lawn mower, earphones cranked, listening to his tunes. In her memory he's smiling, happy to be knocking off some chores at his aunt and uncle's farm.
Mary Ware: "It's like there's a movie running in the back of my head 24 hours a day of Logan and him being here and all the things that have happened. It just runs in my -- my back of my head."
Mary says she couldn't believe it when Ginnie texted her to say Logan was missing.
Mary Ware: "I woke up Mike and had him read the text and I just looked at Mike and said, 'He's gone. He's gone.'"
Mike, the retired sheriff's deputy and Logan's doting uncle, was sure of one thing about his nephew.
Mike Ware: "There's just no question in my mind, he would not disappear on his own without letting somebody know."

Josh Mankiewicz: "You have to have developed some police instincts over those years. Alarm bells start going off in your head a little bit?"

Mike Ware: "Well, when we found out the circumstances of how the car was discovered -- was abandoned, yes. There were some questions pretty immediately."
The obvious question was why would Logan leave his car on the freeway with all his stuff in it? 
Mike Ware: "My own personal feeling is that he came into conflict with somebody. I don't think he left on his own."
Which is why Mike — and sheriff's detectives, too — were interested in one more thing that someone had seen driving by Logan's car that Friday afternoon. 
Remember, there had been three 911 calls. One of the callers had seen someone run into the woods.
I asked Lt. Simper about that.
Josh Mankiewicz: "And does the description of that person match Logan?"

Lt. Simper: "No, it doesn't."

Josh Mankiewicz: "What was that description?"

Lt. Simper: "They describe that person as a white male. And we know that Logan is -- is mixed race."

Josh Mankiewicz: "Did somebody ever show them a photograph of Logan and say, 'Is this the guy you saw?'"

Lt. Simper: "Yes. And he indicated that it was not -- not the person he saw in the vehicle."
A couple of things you should know about that 911 caller. He was a truck driver sitting high up in a semi traveling north on I-5 toward the Sebring which was in the southbound lanes. He only saw the guy for a couple of seconds, but the truck driver seemed convinced that Logan had not been in the car. 
Josh Mankiewicz: "So what does all of that say to you?"

Lt. Simper: "Well, based on that single report, if it was not Logan in the vehicle, then that would lend to there being foul play involved in this incident."
If only Logan's Chrysler Sebring could talk and tell investigators who was driving it that day. 
Sometimes cars do give up secrets, but in this case that did not happen. Remember, state troopers impounded Logan's car and it sat for three days in a tow lot before the sheriff's office told Ginnie to come pick it up. 
The Sebring wasn't dusted for prints until six days after it was abandoned on the freeway. Mike knows from his 39 years in law enforcement what a delay like that can cost investigators.  
Josh Mankiewicz: "What gets lost when they don't process the car right away?"

Mike Ware: "Anything that might be in the car could be disturbed or misplaced when it goes through several hands, which it did in this case. Fingerprint evidence, anything relating to DNA, all of those things could -- could be affected."
I asked the sheriff's office about the delay. Lieutenant Simper says they didn't learn about the tips that suggested possible foul play until after Ginnie had retrieved Logan's car.
And when a detective went to Ginnie and Bill's place and dusted the Sebring...
Lt. Simper: "No prints were discovered as the vehicle was dirty and there were very few smooth surfaces."

Josh Mankiewicz: "Any signs of blood inside the car or any other kind of struggle?"

Lt. Simper: "There was something that was noted by the grandfather of a seat that had been damaged that he believed was new damage, but no obvious signs of a struggle inside the vehicle. No signs of obvious injury inside the vehicle."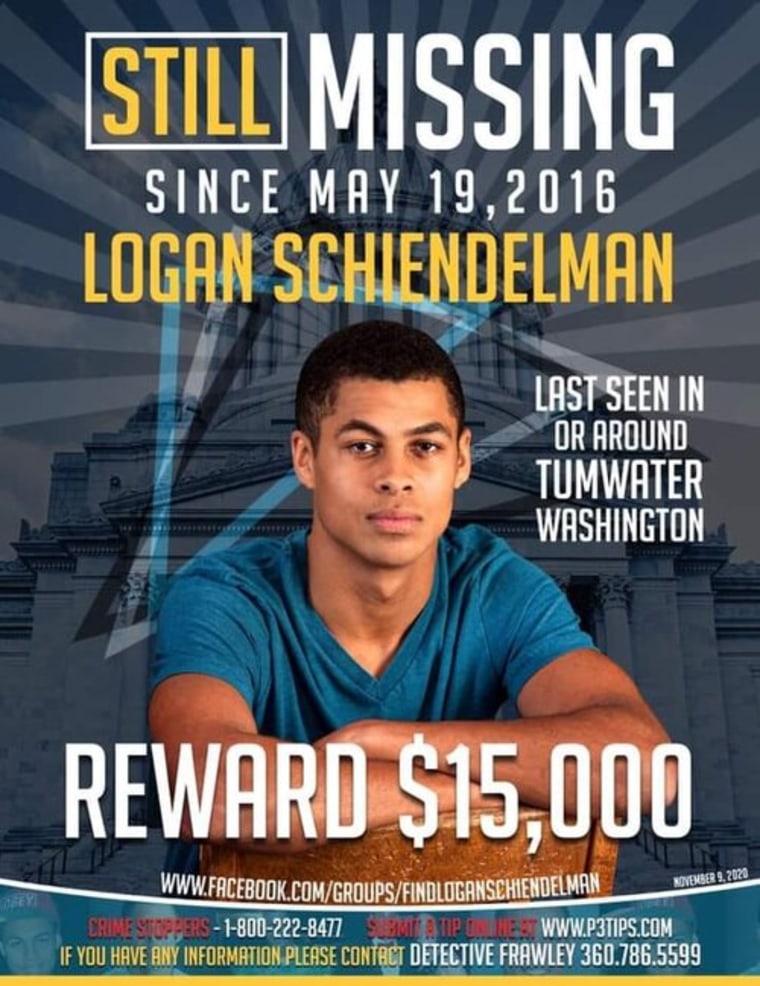 The detective turned his attention to Logan's personal life, his family and friends, and any possible enemies.  
And Mary had something say about that, because one of those movies she played back in her head, now included one that troubled her.
The memory of a phone conversation she had with Logan months before he disappeared.
Turns out when Logan moved back in with his grandmother after he flunked out of college, there were new faces in the household. 
It wasn't just him, Ginnie and Bill and his half-sister Chloe anymore. Chloe's boyfriend at the time had moved in and his young children sometimes stayed over.
Mary Ware: "And I said, 'Is that a problem?' And he goes, 'Well, yeah.' I said, 'Well, is it the kids coming there to visit? Is that the problem?' He said, 'Yeah.' And then he stopped and said, 'Well, no. No, it's him. He's the problem.'"

Josh Mankiewicz: "What was the issue there?"

Mary Ware: "Logan never said. It was almost like he was afraid to talk about it."
Of course, five adults living under the same roof are bound to get on each other's nerves occasionally, even if two of them aren't half-siblings who don't always see eye to eye. 
Josh Mankiewicz: "Logan is Chloe's slightly younger brother. In a lot of families, that's a formula for the two of them to battle. You have some sense that this is worse or that -- or that this has somehow has something to do with Logan's disappearance?"

Mary Ware: "No. No, I don't think that does. I just think that -- I think it was the fact that her boyfriend was also trying to live in that house. And I think that he had something to do with this. I mean, I'll just be frank. I'll just be honest, the way I feel."
Chloe's boyfriend was 26. And he had a rap sheet, including convictions for domestic violence and assault. 
Lt. Simper: "We looked into that and, uh, spoke to him at length multiple times."
Lieutenant Simper told us the lead detective zeroed in on the tensions between Logan and his sister's boyfriend early on. 
According to the case file, when questioned, the boyfriend denied he and Logan had issues. He also denied having anything to do with Logan's disappearance. But his story was inconsistent about where he was on the day Logan went missing. The detective asked him to take a polygraph. And Chloe's boyfriend passed it.
Lt. Simper: "He was cooperative with us. And he could have very easily said, 'No, I'm not taking a polygraph.' And we'd have been left with that. But he willingly did that and according to our polygrapher's opinion, he -- he was not being deceptive.
The detective ruled out Chloe's boyfriend as a suspect in Logan's disappearance.
Josh Mankiewicz: "What do you need to solve this case?"

Lt. Simper: "We need some tips that can -- to help us break this."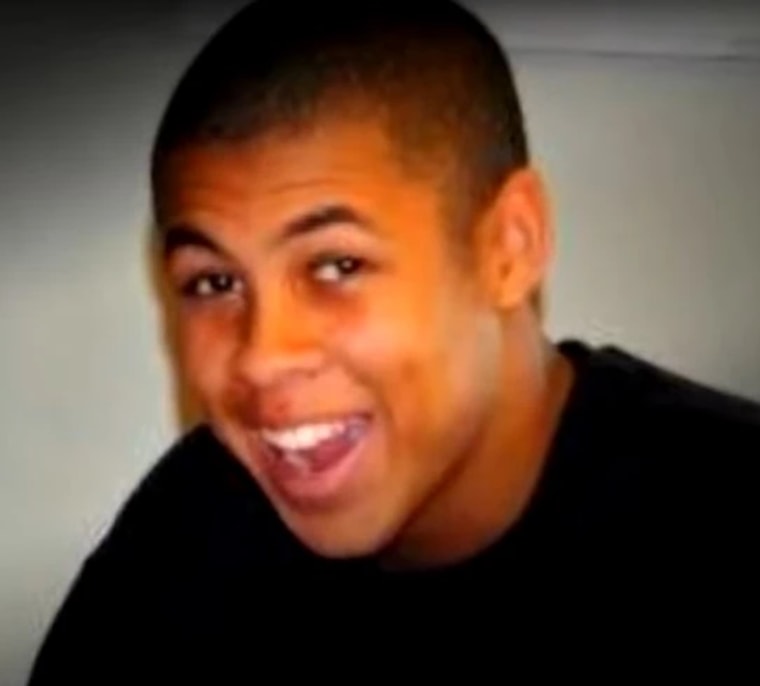 Lieutenant Simper says in the seven years since Logan Schiendelman disappeared, tips have come in from across the country but none has led them to Logan. The case is open but cold. 
Logan's family has not given up hope that they'll find the answers they've been waiting for, after so long. Mary has set up a Facebook page called "Logan Schiendelman Is Missing." She's asking for leads, which she then passes on to detectives.
And Ginnie wonders if maybe she already had the biggest lead all those years ago. She regrets not asking Logan to explain the epiphany he mentioned on that May morning in 2016. Ginnie has tried to solve that riddle on her own.
Ginnie Schiendelman: "I even checked UFO conferences that were going on in Nevada to see if maybe his epiphany had taken him down to that sort of a road. But I haven't ever found anything. I feel like it's more likely his epiphany took him to somebody who killed him."

Josh Mankiewicz: "I hope you're wrong about that."
Ginnie still lives in the house in Tumwater where Logan spent much of his childhood. And where he returned after college to figure out where his life was headed.
Ginnie Schiendelman: "When I'm driving home from town and go past this one stretch of the road to get home, and I don't know why that particular stretch causes me to come apart at the seams. But that one does."

Josh Mankiewicz: "You associate that with Logan in some way?"

Ginnie Schiendelman: "Some way. Yeah, but I haven't figured out why. I just do."
Logan's aunt Tina, who waited so long to meet him, struggles with losing the chance to get to know Logan better and to see where his searching would take him.
Tina Crary: "I felt cheated. It felt very wrong. Finally, I meet this beautiful young man that had so much in front of him, so many things that he could do. And he's gone."
Mike and Mary Ware say the unsolved mystery of what happened to the nephew they still adore is something that hangs over them every day. 
Mike Ware: "It's a constant source of stress. It doesn't go away and will not go away."

Mary Ware: "I think it's called ambiguous loss, is what I was told. You're kind of stuck in the middle. You're kind of in purgatory."

Josh Mankiewicz: "Because you don't know whether they're missing or they're dead?"

Mary Eare: "Yeah, you can't grieve them because you don't know if they're dead, but you know they're dead. And you can't grieve them if they're alive."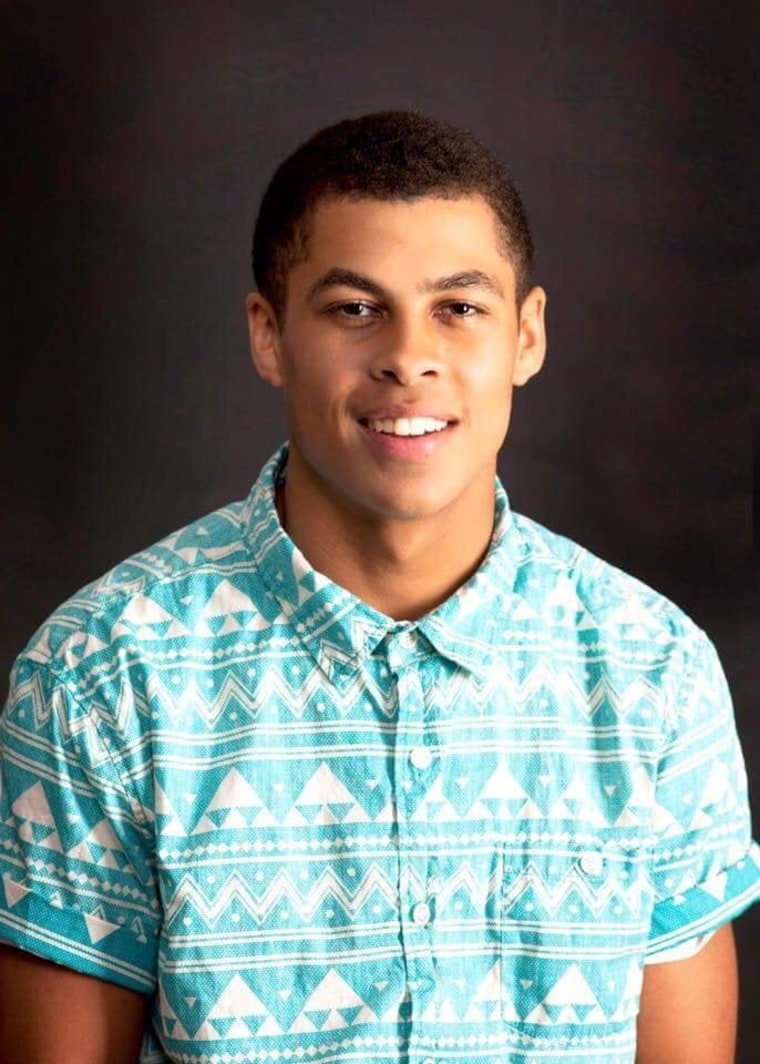 Here's where you can help. 
Logan Schiendelman was 5'11 and 160 lbs. when he was last seen at his home in Tumwater, Washington. He has black hair and brown eyes.
If you saw something or if you know anything, call the Thurston County Sheriff's Office at 360-786-5500 or call CrimeStoppers at 1-800-577-8477.
Logan's family is offering a reward for information that leads to finding him.
 To learn more about other people we've covered in our "Missing in America" series, go to DatelineMissingInAmerica.com. And there you'll be able to submit cases you think we should cover in the future.