Twenty-nine years ago, a family of three was shot to death in their home in Sacramento, California.
The bodies of Michael "Mick," his wife, Marcy, and their 9-year-old daughter, Jenny, were found in their Land Park neighborhood home on January 14, 1991. Marcy's co-workers had become concerned when she did not show up for her job at the California Department of Justice, and calls to the home went unanswered.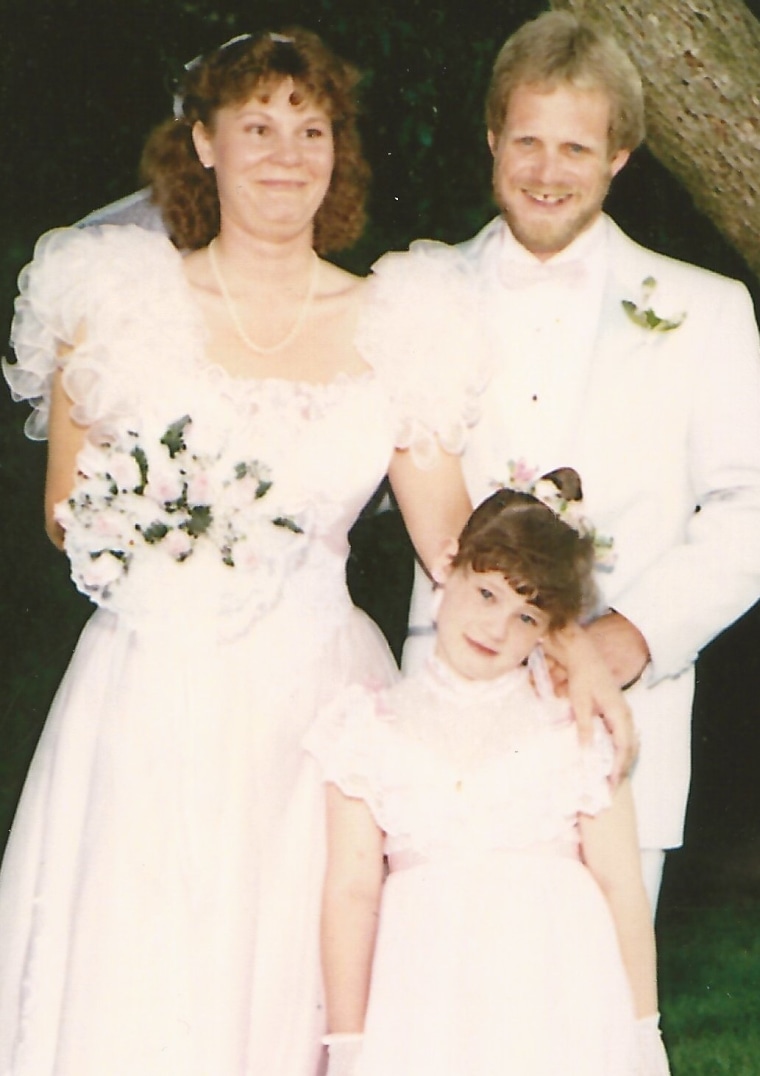 According to Sacramento Police, the crime scene on Robertson Way was extremely troubling. It appeared to be an attempted robbery that led to all three family members being shot to death.
Jenny, a fourth-grader at Crocker Riverside Elementary School, was found in her bedroom. She had been shot in the face. She was still clutching her favorite doll. Jenny's mother, Marcy, who showed signs of fighting off her attacker or attackers, was found in the doorway of the bathroom. Jenny's father was found in the garage near an open safe. The safe was empty.
Mick's sister, Marie Murata, who was on maternity leave at the time of the homicide, heard the news from her husband and her mother early that afternoon. Marie, who calls Mick "a great little brother" who she still "misses every day," says the family was told originally by Sacramento Police that murder-suicide was suspected.
"Absolutely never ever, in a billion years, could [that] have been the case," Marie told Dateline.
It was soon determined to be homicide, which led to a fervent investigation by the SPD. However, as Marie explained, the case dropped from the headlines just a few days later, due to the start of Operation Desert Storm on January 17, 1991.
Yet, as Marie told Dateline, "the three detectives that were working on it originally, they stuck with it for quite a while."
John Cabrera is one of those detectives. He was originally the lead detective on the case from 1991 through his retirement in 2002.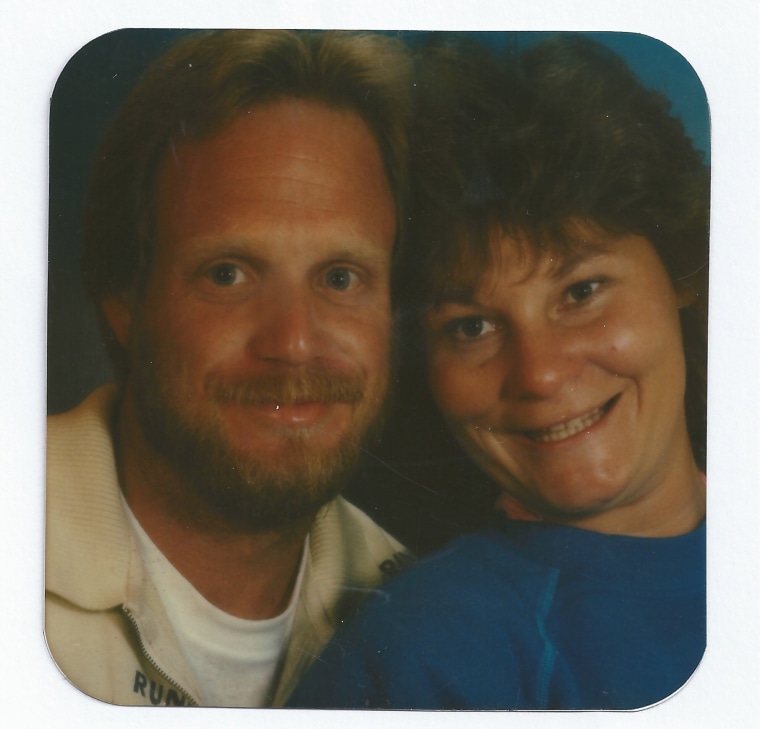 Cabrera told Dateline that soon after starting the investigation, he learned that the empty safe found by Mick's body in the garage had once belonged to a person named Ricky McCarthy, who was missing. According to Mick's sister Marie, Ricky and Mick had been friends since childhood. According to John Cabrera, witness statements confirmed the safe belonged to Ricky and that Mick had agreed to let him keep it in his garage without knowing the contents.
Investigators told Dateline they believe that safe is what led to the family's murders.
The SPD team believes that Ricky was murdered approximately three weeks before the Jacobs family, and Cabrera believes that Ricky had given up the information about the safe to his murderer, which lead to the triple homicide. The safe was believed to have contained as much as $150,000, according to detectives currently working the case.
Cabrera and his team continued their investigation, hoping to glean more information from Ricky's potential associates, but nothing has come of it. Ricky McCarthy's body has never been found and his case has not been solved.
"We knew there were people out there that had information, but this type of murder was so horrific and brutal that I think people just said, 'I'm not getting involved with this type of stuff,'" Cabrera told Dateline.
After retiring in 2002, Cabrera earned a federal grant to reopen the investigation within the Cold Case division of the Sacramento Police Department.
"I started working it again, looking at different avenues, trying to think outside the box in terms of people involved, and finally narrowed it down and found an individual who I believe possibly had some information," Cabrera said.
That person, then incarcerated, spoke with Cabrera and another detective about the triple homicide, but soon after refused to speak on advice of his attorney.
Cabrera told Dateline that while his grant ran out and he eventually had to leave the Cold Case division, he did pass his notes along to Detective Pat Higgins, who has been working on the case since 2010 and as lead detective since 2015.
"It's kind of an infamous case in [the city's] history; We don't have many triple murders, especially of a whole family," Det. Higgins told Dateline. "It was, kind of, always thought about – people worked on it over and over again over the years."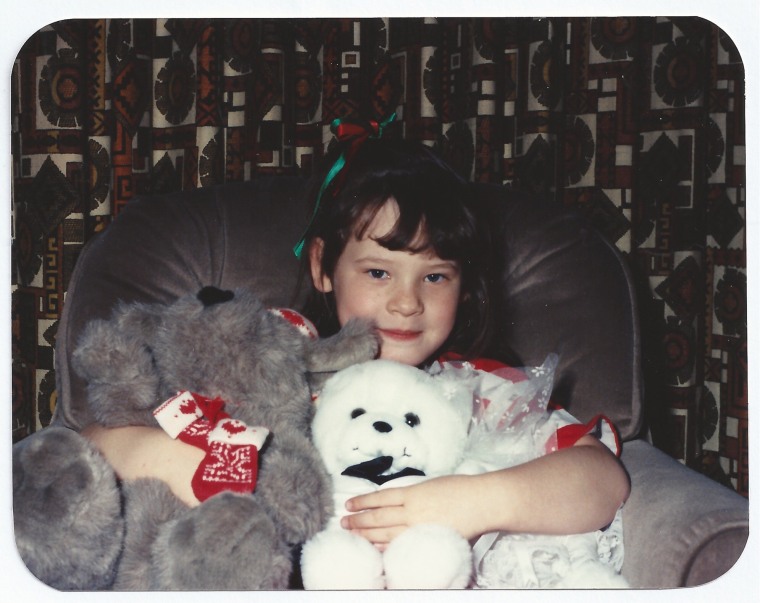 The main image that's stuck with Det. Higgins since joining the investigation was a polaroid taken of nine-year-old Jenny at the crime scene; his own daughter was around the same age at the time of the homicide.
On June 15, 2018, California Attorney General Xavier Becerra and Sacramento Police Chief Daniel Hahn, announced new advancements in forensics they believe will assist their teams in actively working to find answers in this case. They believe that the passage of time and the announcement of a $50,000 reward for information leading to the arrest of the person or persons responsible will also help gain attention as they search for information.
"We want to bring a murderer to justice, and we want to bring peace to the family and loved ones and friends of the Jacobs family once and for all, if we can," Becerra said at the press conference.
Beyond the horror of the murders, Becerra mentioned the case's connection to the state government. Not only was Marcy Jacobs an employee of the California Department of Justice staff services, but at the time of her death, Marcy was taking night classes, studying to become a crime scene investigator.
Much like the case of the Golden State Killer and the arrest of Joseph James DeAngelo in April 2018, the teams believe that the Jacobs family murder could still be solved, even nearly three decades after the crime. As Det. Higgins described to Dateline, the problem with cold cases like this one is that they "ebb and flow."
Fortunately, there have been a lot of leads coming in, especially since the announcement in 2018. "We did re-interview people and make substantial progress in the case," Det. Higgins told Dateline. "There are definitely several people -- and one person alive -- that we have [an] interest in."
However, Higgins explained, "we just need that one lead to make [a suspect] a major participant."
Marie, whose other siblings and parents have all died since the murders, just hopes to find an answer as to who committed this crime.
"There will never be what you call closure. It would be nice if the people who did this were brought to justice," she told Dateline.
If you or someone you know has information about the Jacobs family homicides, call the Sacramento Police Department at 916-264-5471.