A mystery, of sorts, is haunting a Southern California family's lawn.
Since the end of July, ceramic gnomes, lions, bunnies and other decorative lawn statues have mysteriously been popping up in Robyn Yearout's yard. She first brushed off the arrival of little creatures as a harmless prank, possibly by one of her three children's friends.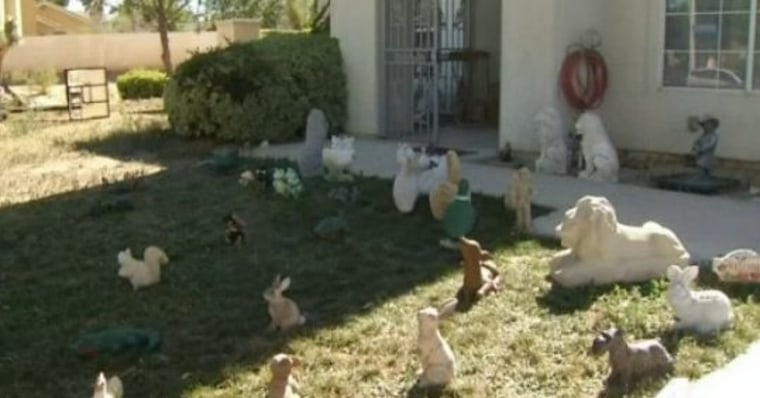 Now, more than 54 of the statues litter the grass – only two belonging to family - and Yearout's concern is growing.
"We walked out in the morning and we had a group of them looking at us when we came out the door," Yearout told NBC Los Angeles Monday. "They had some of them set up as if they were plotting against us."
And though it may be a harmless prank, Yearout says she is concerned because she figures the statues have probably been stolen from other yards. "There's a good section of them that look like they came from the same home, because someone has taken the time to paint them all similar," she said.
Yearout is trying to reunite the statues with their owners by posting photos of them on Facebook. She has also contacted the sheriff's department in the hope that whoever is responsible will stop.
"I feel bad because I know these things aren't cheap," she said.